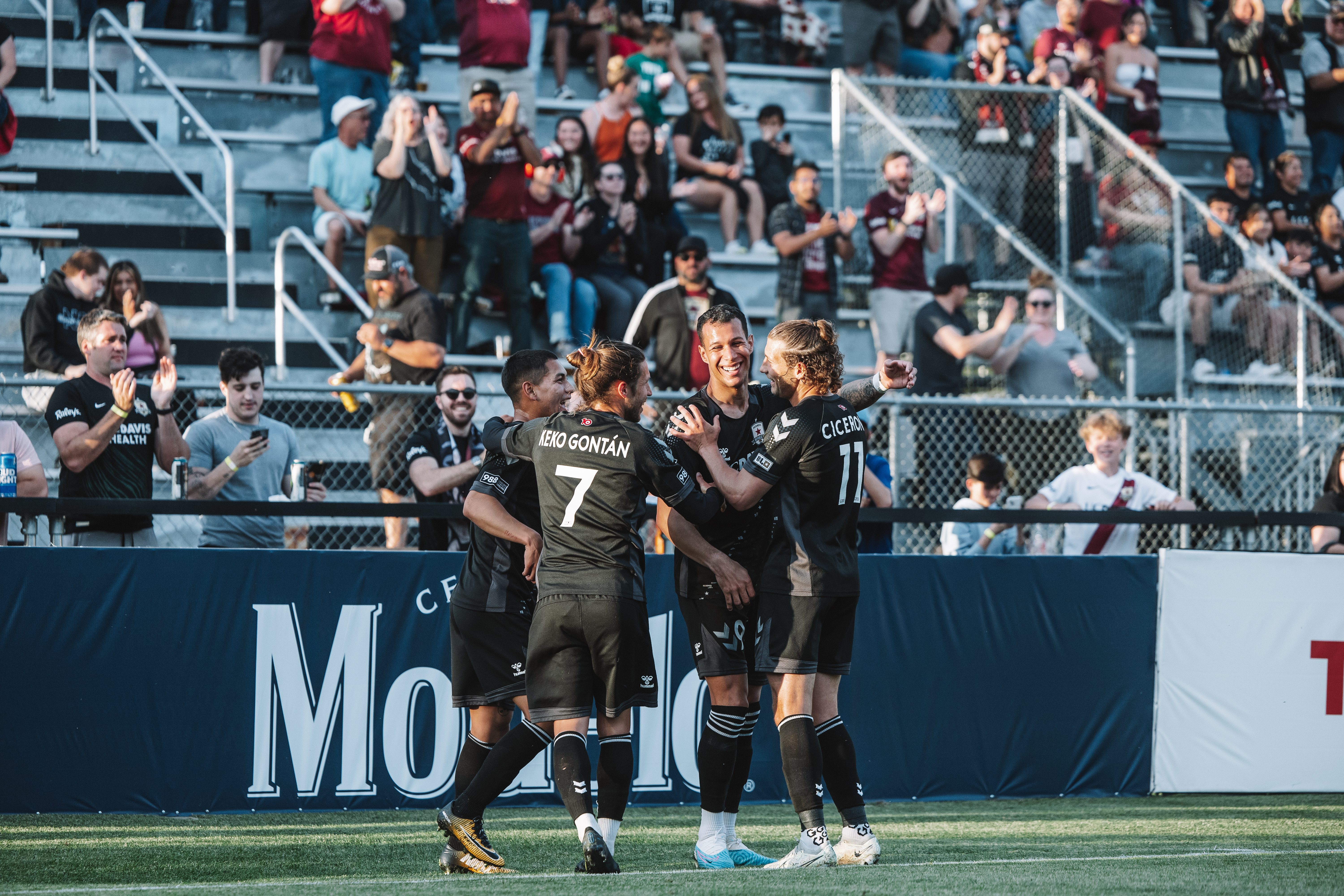 Mini Plans are now available for the 2023 season. Choose from one of our pre-built plans, or build your own plan by completing this form, contacting us by phone at 916-307-6100 or emailing us at Tickets@SacRepublicFC.com.
Seating & Pricing
Frequently Asked Questions
What makes a Mini Plan different than a Membership?

Sacramento Republic FC's Mini Plans include discounted admission to four (4) games in the 2023 season.

Republic FC's Indomitable Memberships include discounted tickets starting at nine home matches for Half Season Members. All 18 home matches, pre-season matches, and Second Round of the U.S. Open Cup for Full Season Memberships.

Additionally, Indomitable Memberships include the following benefits:

Larger discount per match on Tickets
Discounted Add-On Tickets for friends and family
The ability to re-sell tickets or exchange tickets for another match
A dedicated service representative for any questions or concerns
Merch Discounts
An annual Member Gift

Learn more about Indomitable Memberships here.
How will my tickets be delivered?

Upon purchase, you will receive tickets to all matches in your chosen plan via Ticketmaster through Sacramento Republic FC App on your smartphone. To download the official Sacramento Republic FC app, click here, and sign with the email address that you used to purchase your ticket pack.
Will I have the same seats for all games in my Mini Plan?

The Summer of Soccer Series and Desert Series packages include seats for all four (4) matches in the same section; However, your exact seat location may differ on a match-by-match basis.

With a build-your-own plan, you may be able to select the same seats for all of your chosen matches at Heart Health Park, depending upon availability.
Is parking included?

Parking must be purchased individually – at the gate or in advance – for each match in your Mini Plan. Buy parking>>

Pre-paid parking plans are available at a member-exclusive discount to our Indomitable Full Season and Half Season Members. For more information on Membership, click here.
I can't make it to a match, what are my options?

If you know in advance that you won't be able to attend a match, we recommend building a custom Mini Plan instead of selecting a pre-build package. Complete this form and one of our customer representatives will work with you to build a plan that works with your schedule.

If you've purchased a Summer of Soccer Series or Desert Series package and cannot make it to a match, you have the option to transfer your ticket(s) to a friend. However, no refunds will be granted for individual ticket(s) for purchases made through these plans.

Additional options for re-selling and exchanging tickets are available with an Indomitable Half-Season or Full Season Membership. For more information on Memberships click here.
REQUEST MORE INFO
For more information click here, contact us by phone at 916-307-6100, or email us at Tickets@SacRepublicFC.com and we'd be happy to provide more information.