One of the World Cup's most anticipated group matches will kick off Friday, featuring the United States against England. The two nations have long enjoyed spirited contests between them, but this one has a bit more on the line. It's the toughest test for the U.S. in this year's Group Stage, and pending other results, could determine who claims the top spot heading to the Round of 16.
The Matchup: USAvENG
Stage: Group B, Matchday 2
11:00 AM PT kickoff
Venue: Al Bayt Stadium, Al Khor
Watch: FOX40, Telemundo
Outlook: United States
Following a draw in their opening match against Wales, the Red, White, and Blue will be eager to get a victory. Monday's result was certainly a winnable contest for the U.S., but, a point is a point, and it got the squad off to a good start. Some positive showings, especially in the first half, can be built off of heading into Friday.
The biggest question will be whether or not they can contain their opponent's attacking potency. Harry Kane, Raheem Sterling, Jack Grealish, Marcus Rashford, and more wait on the other side, and wasted no time showing what they do best against Iran. Walker Zimmerman, Tim Ream and others on the American defense will have their hands full, but are accustomed to dealing with some of the best in the world in club contests. If the U.S. is going to take three points, a strong performance by the backline will be necessary.
Outlook: England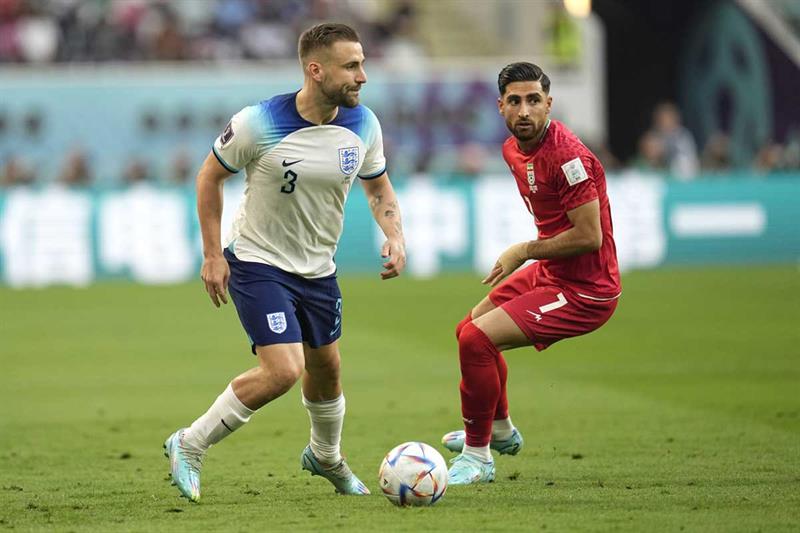 England made a statement in their first Group Stage match, netting six goals against Iran to take three points. Whether the result shows more the weaknesses of Iran or the strengths of England is yet to be seen – but it provides the kind of jolt to start the tournament every team dreams of.
The British side will most certainly be motivated to post a similar performance against likely their strongest opponent on the schedule from the outset. They can all but ensure a spot in the knockout rounds with a victory, as well, so they won't be letting any opportunity go unrealized. In addition, after seeing the U.S. buckle some under pressure against Wales, England's attacking prowess plays in their favor as they prepare.
History
One match is on the mind of each team and fan base ahead of kickoff – the 2010 contest between the two sides in South Africa where the Americans stole a point in an eventful draw. The two nations have faced off only once since then, a victory for England in November of 2018. A win for the U.S. Friday would be their first in the fixture side since 1993 – when goals by Alexi Lalas and Cobi Jones led a 2-0 win.