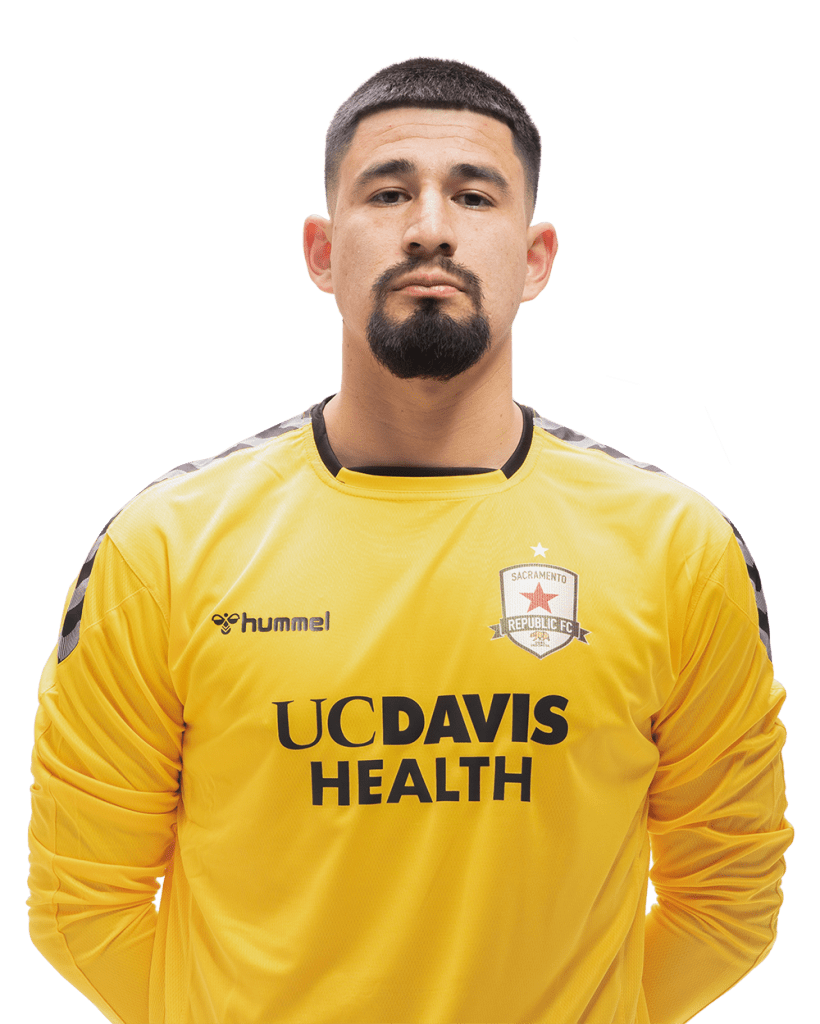 Pronunciation: Sal-dawn-ya
Position: Goalkeeper
Height: 6-2
Weight: 198 lbs
Born: October 27, 1996
Hometown: Vallejo, California
Nationality: United States
Previous Club: Tepatitlán F.C. (La Liga Expansión MX)
2022 Season (Republic FC)
USL: 11 starts in 11 appearances, 990 minutes, 27 saves, 40 shots faced, 13 goals conceded, 4 clean sheets, 1 Save of the Week win, 1 Save of the Month nomination
U.S. Open Cup: 1 start in 1 appearance, 1 shutout
Career Bio
Carlos first signed with Republic FC on September 17, 2021 after training with the team during the 2021 season.
Following his club debut on October 2, he went on to start each of the club's remaining six matches, recording 28 saves and one clean sheet. He also led Republic FC's goalkeeping squad with the most saves in a match (6) and highest save success rate (77.8%).
Carlos is a native of Vallejo, California. He has logged minutes at different levels with La Liga MX-side C.D. Guadalajara—including academy, reserve team, and first team. In 2019, he led Chivas to the reserve league finals, only to fall on aggregate. He has also appeared for Tepatitlán F.C. of La Liga Expansión MX.
In addition to his time in La Liga MX, Saldaña is also a graduate of Alianza de Futbol, the leading organization in the United States dedicated to the support and development of Hispanic amateur soccer. At the youth level, Saldaña played for Bay Area club De Anza Force.