Sacramento Republic FC Camps and Clinics are planned and designed to provide a top notch professional experience for players of all ages and abilities. These programs focus on fun, while highlighting individual technical skills such as; dribbling, passing and receiving, changes of direction and finishing.
All of this takes place in a fun and exciting environment while being led by professionally licensed and certified coaches using the Sacramento Republic FC philosophy and methodology.
Our camps and clinics are open to boys and girls, ages 6-16 years old (unless otherwise noted), and for all ability levels.
Each registrant will also receive a free ticket to a Republic FC match this season (steps to redeem) & t-shirt!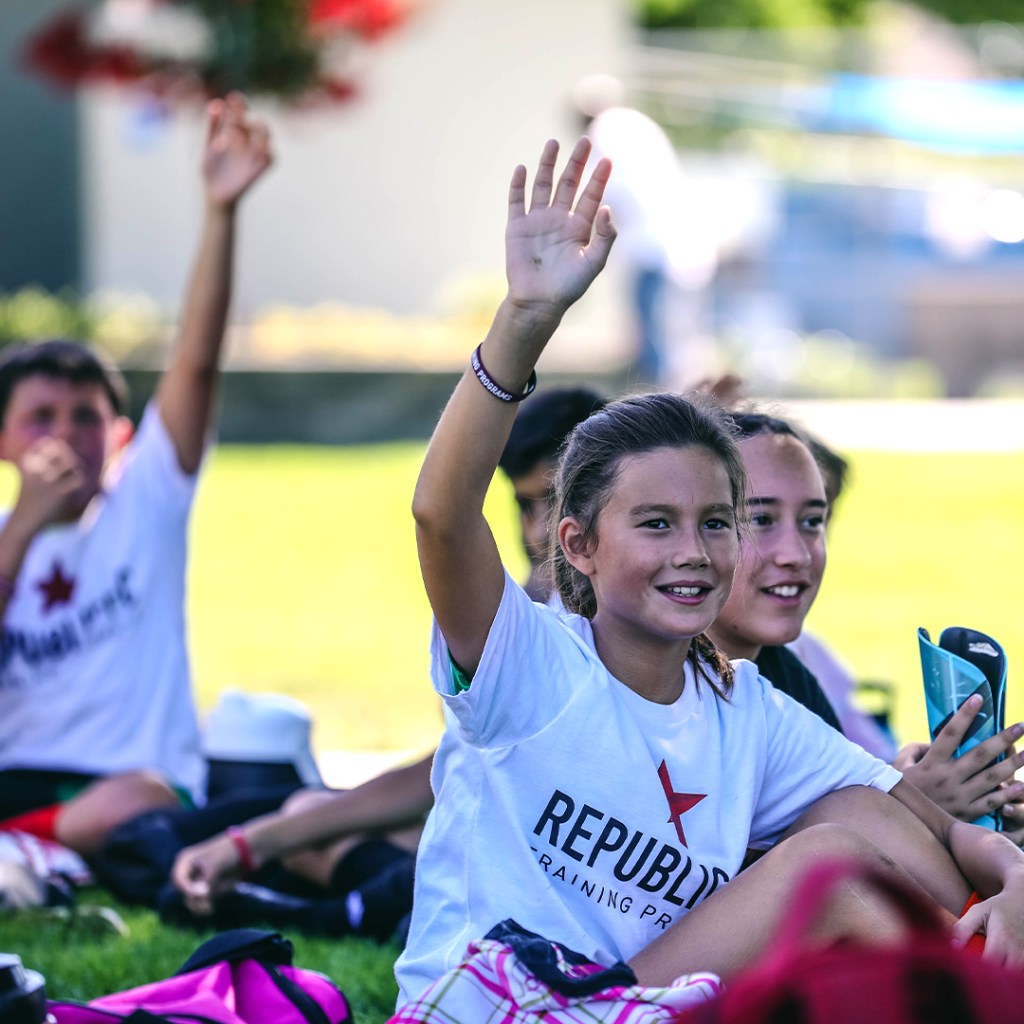 ---
Upcoming Camps & Clinics
Note: We have moved over to a new registration platform. To view upcoming camps and clinics- we ask that you click "Register" and create a new account.
| | | | | | | | |
| --- | --- | --- | --- | --- | --- | --- | --- |
| Event Name | Event Type | Start Date | End Date | Times | Ages | Registration | Location |
| Land Park President's Day Camp | 3-Day Camp | 2/18/2023 | 2/20/2023 | 9am-1pm | B&G 4-16 | OPEN | Sacramento |
| Land Park Spring Clinic | 6-Week Clinic | 3/7/2023 | 4/19/2023 | 5pm-7pm | B&G 6-13 | OPEN | Land Park |
| Land Park Spring Clinic | 6-Week Clinic | 3/11/2023 | 4/22/2023 | 9am-10:50am | B&G 2-5 | OPEN | Land Park |
| Spring Break Camp (Week 1) | 5-Day Camp | 3/13/2023 | 3/17/2023 | 9am-12pm | B&G 4-16 | OPEN | Elk Grove |
| Spring Break Camp (Week 2) | 5-Day Camp | 4/3/2023 | 4/6/2023 | 9am-1pm | B&G 4-16 | OPEN | Land Park |
| Spring Break Camp (Week 3) | 5-Day Camp | 4/10/2023 | 4/14/2023 | 9am-12pm | B&G 4-16 | OPEN | Natomas |
| Summer Camp (Week 1) | 4-Day Camp | 5/30/2023 | 6/2/2023 | 9am-1pm | B&G 4-16 | – | Elk Grove |
| Summer Camp (Week 2) | 5-Day Camp | 6/5/2023 | 6/9/2023 | 9am-12pm | B&G 4-16 | – | – |
| Summer Camp (Week 3) | 5-Day Camp | 6/12/2023 | 6/16/2023 | 9am-12pm | B&G 4-16 | – | – |
| Summer Camp (Week 4) | 5-Day Camp | 6/19/2023 | 6/23/2023 | 9am-12pm | B&G 4-16 | – | – |
| Summer Camp (Week 5) | 5-Day Camp | 6/26/2023 | 6/30/2023 | 9am-12pm | B&G 4-16 | – | Land Park |
| Summer Camp (Week 6) | 5-Day Camp | 7/3/2023 | 7/7/2023 | 9am-12pm | B&G 4-16 | – | – |
| Summer Camp (Week 7) | 5-Day Camp | 7/10/2023 | 7/14/2023 | 9am-12pm | B&G 4-16 | – | Land Park |
| Summer Camp (Week 8) | 5-Day Camp | 7/17/2023 | 7/21/2023 | 9am-12pm | B&G 4-16 | – | – |
| Summer Camp (Week 9) | 5-Day Camp | 7/24/2023 | 7/28/2023 | 9am-12pm | B&G 4-16 | – | – |
| Summer Camp (Week 10) | 5-Day Camp | 7/31/2023 | 8/4/2023 | 9am-12pm | B&G 4-16 | – | – |
| Summer Camp (Week 11) | 5-Day Camp | 8/7/2023 | 8/11/2023 | 9am-12pm | B&G 4-16 | – | – |
| Skills Clinic | Day Clinic | 11/10/2023 | 11/10/2023 | 9am-12pm | B&G 4-16 | – | – |
| Fall Break Camp | 3-Day Camp | 11/20/2023 | 11/22/2023 | 9am-1pm | B&G 4-16 | – | – |
| Winter Break Camp | 4-Day Camp | 12/16/2022 | 12/19/2022 | 9am-1pm | B&G 4-16 | – | – |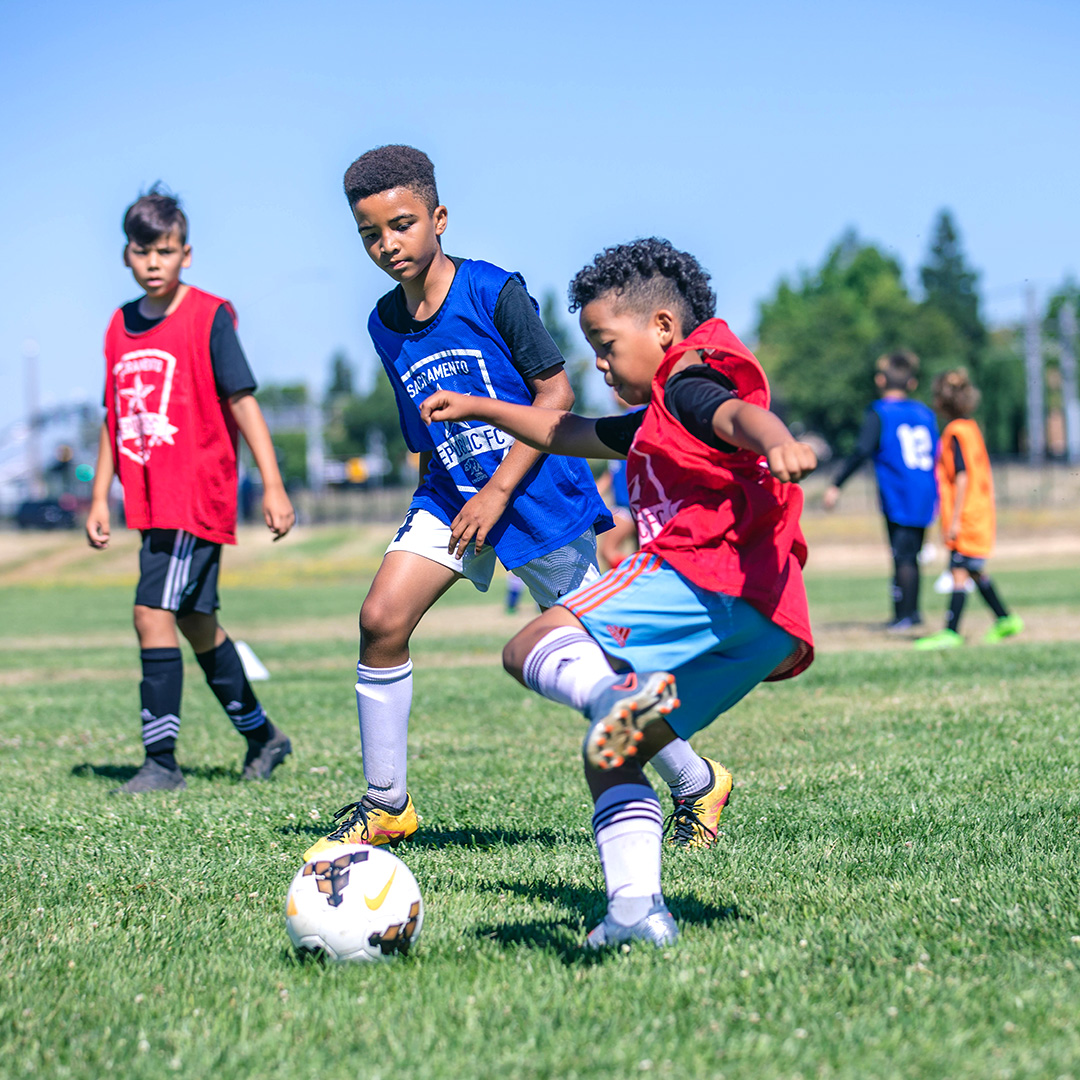 ---