SACRAMENTO, Calif. — To celebrate the beginning of its 9th USL Championship season, Sacramento Republic FC will host a series of events and activations that invest in the region, as well as announce new partnerships rooted in supporting the club's community priorities and fan experience. The week will lead into the club's match on Saturday, March 12 at Heart Health Park when the Boys in Old Glory Red will host El Paso Locomotive FC.
"We have an exciting year ahead of us and none of it would be possible without the support from the best fans in the league and our incredible community," said Republic FC Owner and CEO Kevin Nagle. "Before we take to the field on Saturday and hear the roar of the crowd, we want to stand with those that support us, and help make our community a better place."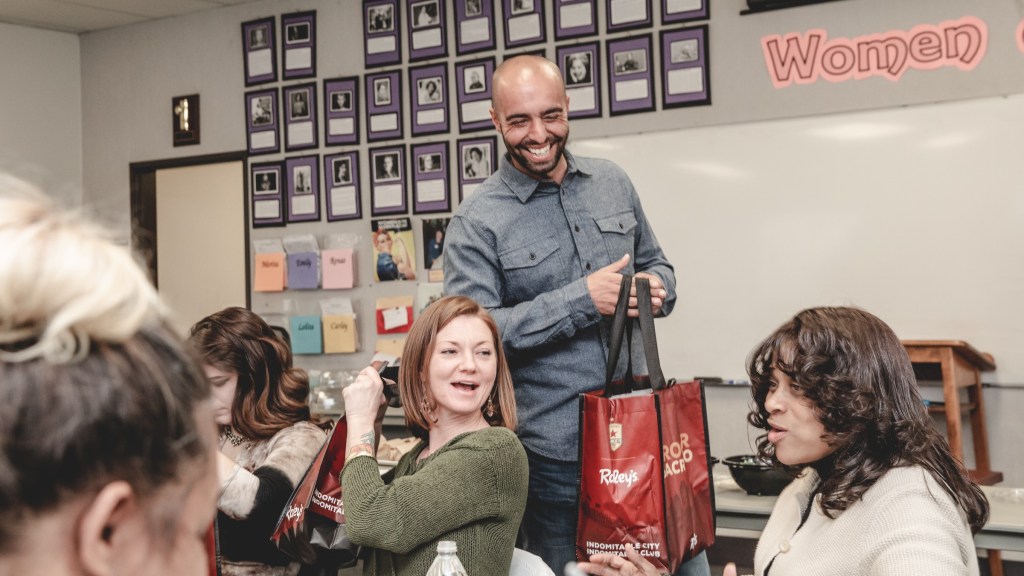 On Tuesday, March 8, Midfielder Nick Ross and Republic FC's Youth Camps and Clinics coaches are taking over physical education classes at Robla Elementary School. In addition to getting the opportunity to workout with a professional soccer player, each student will receive a soccer ball as well as tickets to a Republic FC game.
On Wednesday March 9, it's all about heart health – when Republic FC players, coaches and Front Office staff will take part in a CPR class provided by Medic Ambulance. Last May, the Indomitable Club announced that the team's home stadium would be renamed Heart Health Park, calling attention to the importance of community health. Since then, Heart Health Park has hosted several community wellness events and COVID-19 vaccination clinics, and introduced more "heart-healthy" food options – with much more to come this season.
On Thursday, March 10, a squad of volunteers will travel to Rio Vista to help the veterans at American Legion Post 178 recondition their facility. The volunteers at Post 178 provide local youth with mentoring opportunities and assist veterans and service members, and with the help of Republic FC's volunteer corps, the facility will be in a better condition to help the American Legion meet its mission.
As part of the club's celebration of International Women's Day, the team will close out the week on Friday, March 11 with a special All-Girls Soccer Camp in partnership with Land Park Soccer Club. This free clinic is open to girls ages 6-16 and all skill levels. Participants will learn more about soccer, gain important social and collaborative skills, and have an opportunity to learn about careers in sports from women in Republic FC's front office. Proud girl-dad and Head Coach Mark Briggs will be in attendance and help with clinic coaching and instruction. Registration is open at SacRepublicFC.com/camps-clinics/.
All of these events and more lead up to the club's 2022 Season Opener on Saturday, March 12 at Heart Health Park. Kickoff is set for 7:00 p.m. and All of these events and more lead up to the club's 2022 Season Opener on Saturday, March 12 at Heart Health Park. Kickoff is set for 7:00 p.m. and fans can claim tickets at SacRepublicFC.com/single-match-tickets. Fans in attendance will receive special opening night giveaways, including a cheer card and a blanket presented by UC Davis Health. The match will also be broadcast live on 40.2 Antenna TV in English and Spanish, as well as streaming live on the Fox40 mobile app, on smart televisions and through FOX40.com. The match will also be available on ESPN+.