Earlier this week, Republic FC midfielder Matt LaGrassa visited students at Bannon School who participate in Girls Who Code, an after-school program aimed at increasing opportunities for women in computer science careers.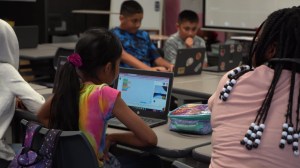 The program helps elementary and high school students nationwide join a group of supportive peers and role-models using computer science to change the world. Bannon is one of just a few schools in the area that sponsor the program, giving their students crucial experience to learn about and explore the often advanced subjects of coding and computer science. It serves an important role, given the ever-increasing importance of roles in technology that are in demand now, and will be in the future.
"Our children are one day going to hold jobs that haven't been created yet," said Coletha Browning, the teacher that leads the group. "Coding is no longer a thing of the future – it's here in the present, and getting our children interested in coding impacts everything in life from medicine to technology to travel. Having Matt here made us feel special."
The program's future impact potential is sky high – for LaGrassa, access to this kind of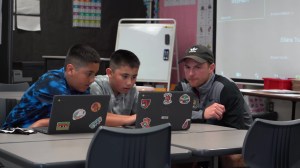 program for young students is something he wishes that he had. It's a skill that provides a clear path to successful careers in many industries, including soccer and professional sports.
"I think the opportunities these students have to learn the basics of coding at a young age are something I never knew about or had the opportunity to do," said LaGrassa. "I think it's so cool they're spending their after school time practicing something that's going to be really useful in the future."