In their first meeting of the 2022 USL Championship season, Republic FC and Phoenix Rising FC played to a 0-0 draw on Saturday night, earning the Indomitable Club a point on the road. Despite being outshot 27 to 8, Sacramento earned its sixth clean sheet of the season behind an impressive performance from goalkeeper Carlos Saldaña. Academy players Santiago Suarez and Fernando Venegas made their first career appearances, alongside new acquisition Deshorn Brown, who made his first appearance for his new club.
The hosts nearly opened the scoring in the 23rd minute, when a cross from Darnell King eventually found the foot of Richmond Antwi just in front of goal. His close-range volley was blocked by Republic FC goalkeeper Carlos Saldaña, but the danger wasn't over yet – Antwi tracked down the rebound and headed it right back toward goal, but Saldaña swallowed it up.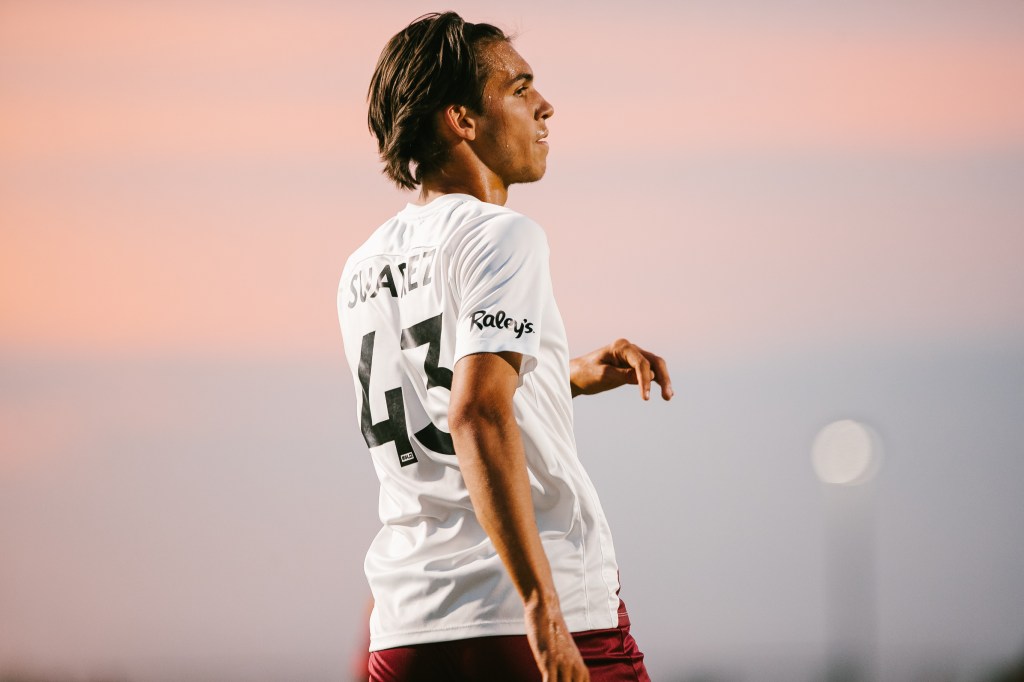 Republic FC midfielder Emil Cuello showed how dangerous he can be in the 32nd minute. After shaking off his defender, he sent a low, bouncing shot toward goal that was blocked by a lunging Ben Lundt. Phoenix continued to generate chances in the first half, including a 39th minute shot from Aodhan Quinn at the top of the box that was saved by a diving Saldaña. Behind Saldaña's three first half saves, Republic FC headed into halftime with a scoreless draw.
The Indomitable Club wasted no time creating chances in the second half, when Ferrety Sousa threaded a pass through to Luther Archimede, whose shot was blocked by Lundt near the top of the 18-yard box. Archimède attempted a bicycle kick after the ball popped up, but his shot went wide.
Phoenix saw its first good opportunity of the second half when Kevon Lambert put a long distance, well-paced shot through traffic. Saldaña saw the shot the whole way and made the save. Lambert had another good opportunity in the 69th minute when he found himself unmarked on the back post on a Luis Seijas corner kick, but his shot went wide.
The two clubs continued to trade opportunities as the half went on. Sacramento nearly broke through in the 74th minute on a counterattack led by Maalique Foster. With most of Phoenix's players in Republic FC's penalty box, the ball was cleared to the speedy Jamaican who took the ball forward and passed it wide to second half substitute Keko. Foster controlled Keko's cross and laid it off for Rafael Jauregui whose right-footed shot hit the post.
Carlos Saldaña once again came up big, as a long distance strike from Luis Seijas made its way toward goal in the 88th minute. The Vallejo native ended the night with seven saves, leading the squad to its sixth clean sheet of the season.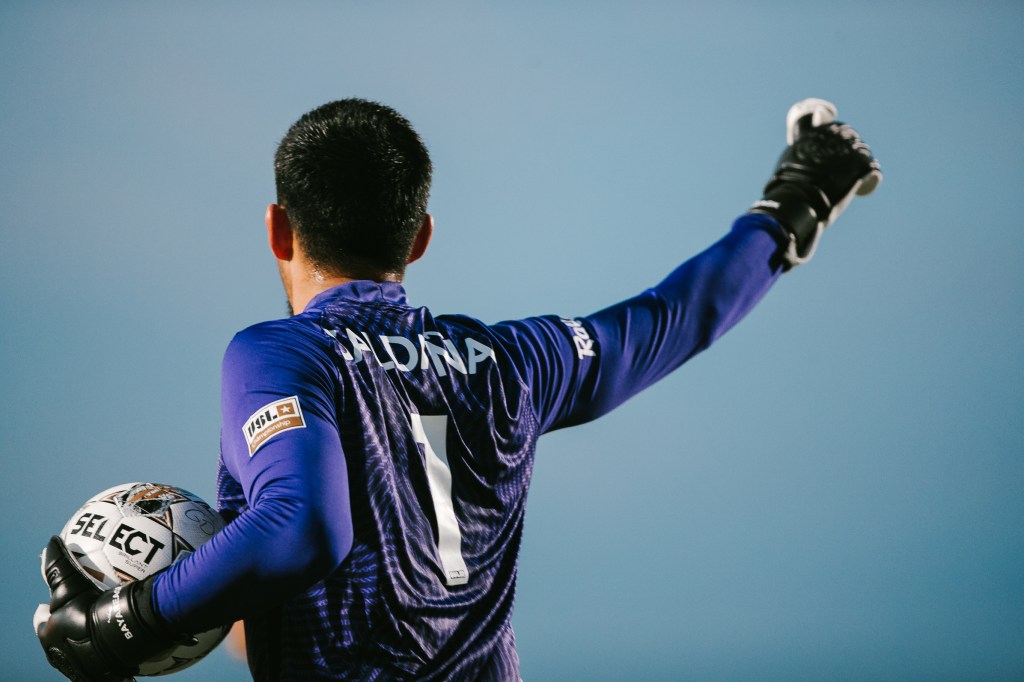 The night also saw the first career appearance and start for Republic FC Academy player Santiago Suarez, who will be joining the U.S. U19 Youth National Team training camp this upcoming week. The 17-year-old recorded 3 clearances and 73% passing accuracy in his debut. Fellow Academy player Fernando Venegas made his first career appearance as well after coming on at halftime and new acquisition Deshorn Brown got his first taste of action in Old Glory Red with 14 minutes of play.
Republic FC will return home Wednesday to host MLS side Sporting Kansas City for the Semifinal Round of the U.S. Open Cup in front of a sold-out crowd at Heart Health Park. Kickoff is set for 7:30 p.m. and the march will be streaming live on ESPN. The Indomitable Club will return to league play on the road next Saturday July 30, facing off with Charleston Battery for just the second time in the two clubs' history with kickoff set for 4:30 p.m. PT.
---
Sacramento Republic FC 0-0 Phoenix Rising FC
USL Championship
Phoenix Rising Stadium at Wild Horse Pass – Chandler, Arizona
July 23, 2022
Scoring Summary: none
Misconduct Summary: SAC–Emil Cuello (caution) 35', Nick Ross (caution) 85'; PHX – Baboucarr Njie (caution) 40', Kevon Lambert (caution) 54', James Musa (caution) 55', Santi Moar (caution) 77'
Sacramento Republic FC: Carlos Saldaña, Duke Lacroix, Santiago Suarez, Conor Donovan (Fernando Venegas 45') , Emil Cuello, Rafael Jauregui (Deshorn Brown 76'), Nick Ross, Ferrety Sousa, Zeiko Lewis (Damia Viader 70'), Douglas Martinez (Keko 45'), Luther Archimede (Maalique Foster 70')
Unused substitutes: Danny Vitiello, Michaelaaron Ortez
Stats – Shots: 8, Shots on Goal: 2, Saves: 7, Fouls: 16, Corner Kicks: 5, Offsides: 1
Phoenix Rising FC: Ben Lundt, Baboucarr Njie, James Musa, Joseph Farrell, Darnell King (Joey Calistri), Aodhan Quinn (Luis Seijas 64'), Kevon Lambert, Irakoze Donasiyano, Lamin Jawneh (Santi Moar 45'), Richmond Antwi (Claudio Repetto 87'), Greg Hurst (Marcus Epps 64')
Unused substitutes: Edward Delgado, Sivert Haugli
Stats – Shots: 27, Shots on Goal: 7, Saves: 3, Fouls: 10, Corner Kicks: 9, Offsides: 1