Republic FC and Mark Briggs have agreed to a new multi-year contract that will bring the club's most tenured coach back for his fourth season in Sacramento. The terms of the contract will not be disclosed, per club policy. The Wolverhampton, England native became Republic FC's fourth coach ahead of the 2020 season.
"Coach Briggs has been a phenomenal leader for our club, both on the field and in the locker room," said Republic FC Chairman and CEO Kevin Nagle. "So much of the success we've seen this year is a direct result of Mark's hard work and commitment to the organization and our community, and we're looking forward to having him back for another season."
"I couldn't be more thrilled to be staying in Sacramento. I love this city, this club, these fans. All aspects are unmatched," said Republic FC Head Coach Mark Briggs. "Though I'm happy with the progress that has been made from a coaching perspective, I feel as though we have a lot of unfinished business. My work here is definitely not done – it's just truly starting."
"Mark is a top class manager and has proven himself to be in the elite of our league," said Republic FC President and General Manager Todd Dunivant. "He exemplifies our club values of Indomitable, Winning Mentality, and Unified Community and we are delighted he'll be leading our team for years to come."
Republic FC's 2022 season marked Briggs' third season as the club's head coach – the first time the league or U.S. Open Cup schedule was not impacted due to the pandemic. Across three competitions this year, Briggs posted a 22-win campaign with a squad that played 43 matches – only trailing New York City FC, and the most of all USL Championship clubs. He was named June Coach of the Month with 70% of the vote from the USL Championship National Media Panel and Technical Committee following a 5-0-0 month that include a win against LA Galaxy in Carson, California.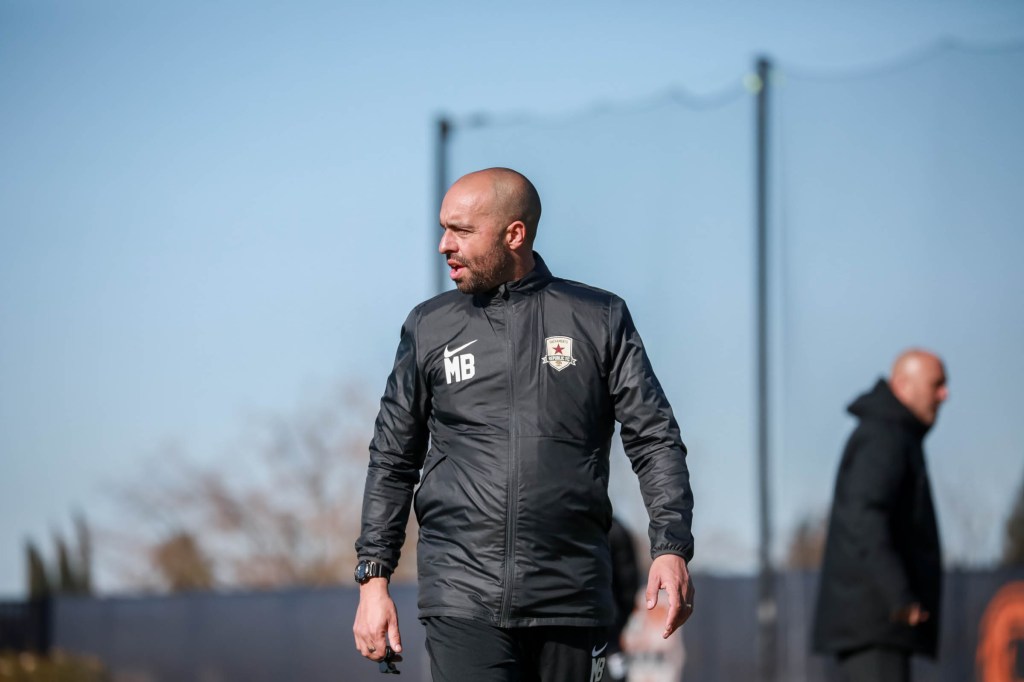 Overall, he boasts a career 84W-53L-45D record across all competitions, where his teams earn a result at the end of 71% of matches played. In U.S. Open Cup play, Mark's advance percentage is among the top five coaches in modern era history, including coaching luminaries Peter Vermes and Sigi Schmid.
With 92 matches, he is the most tenured Republic FC coach, and his 38 victories rank second among managers in club history. He also holds the best home record for Republic FC coaches with 26 wins – including an eleven-match undefeated streak at Heart Health Park to open the 2022 season.
During his time as head coach, the club has reached new milestones, including advancing to the U.S. Open Cup Final – the first lower division club to do so since 2008 – by defeating three MLS teams, and a record number of minutes and appearances by academy developed players including nearly 5,000 first-team minutes logged by homegrown products during the 2021 and 2022 seasons.
Briggs first joined Republic FC in 2019 as its academy director and was later promoted to serve as the first team's head coach ahead of the 2020 season. Prior to coming to Sacramento, he served as Real Monarchs SLC's head coach, where he was named 2017 USL Coach of the Year after guiding the team to the USL Championship regular season title. Born in Wolverhampton, England, Briggs signed his first professional contract at age 17 as a product of the West Bromwich Albion youth system. In 1999, he captained the Baggies youth squad to a cup victory at Wembley Stadium and earned the club's honor as Youth Team Player of the Year.
Republic FC will continue to build its roster for 2023, the club's 10th season. The club will host its annual Open Tryouts on January 14-15, giving local players the opportunity to be evaluated by Republic FC's first-team staff – and at least one player will be invited to join training camp in February for a chance to earn a professional contract. Interested players can learn more at SacRepublicFC.com/Tryouts.