This Saturday, Republic FC will celebrate Women's Empowerment Night at Heart Health Park, highlighting women across various industries that are making a difference in the Sacramento community.
Among the honorees are 10 women doctors from UC Davis Health who are changing the game in healthcare – from the classroom, to operating room, in the gym and on the pitch, and beyond.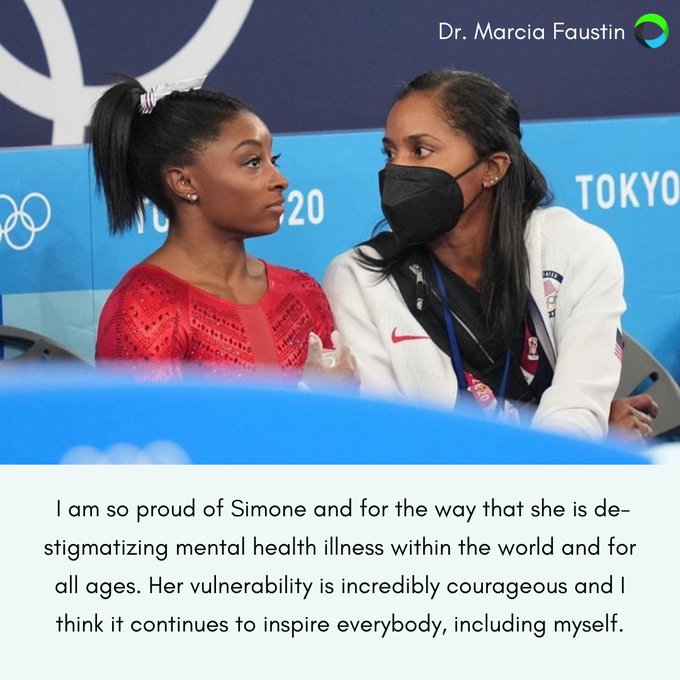 Dr. Marcia Faustin
Assistant Clinical Professor under the Department of Physical Medicine & Rehabilitation and Family & Community Medicine & Associate Team Physician for UC Davis Division Intercollegiate Athletics
Dr. Faustin is the Head Team Physician for the USA Gymnastics Women's Team at the Tokyo Olympics. She is a passionate advocate for her patients and is specifically interested in addressing and destigmatizing mental health. She also serves as a team doctor for Republic FC.
Dr. Brandee Waite
Director of Sports Medicine, Professor of Physical Medicine and Rehabilitation
Dr. Waite currently serves as an official team physician for Republic FC, as well as for UC Davis and American River College collegiate sports teams. Her clinical focus is sports medicine, specializing in non-surgical treatment of joint, muscle and nerve problems in order to help people perform better in sports and daily life activities.
Dr. Alexandra Warrick
Assistant Professor in the Physical Medicine & Rehabilitation Physician Department
Dr. Warrick is fellowship trained in Sports Medicine with clinical expertise is in diagnosing and treating musculoskeletal injuries. Dr. Warrick is a team physician for professional and collegiate athletic teams and provides sideline coverage for the Sacramento Republic FC, UC Davis Intercollegiate Athletics teams, and American River College. She is grateful to provide medical care for athletes of all abilities.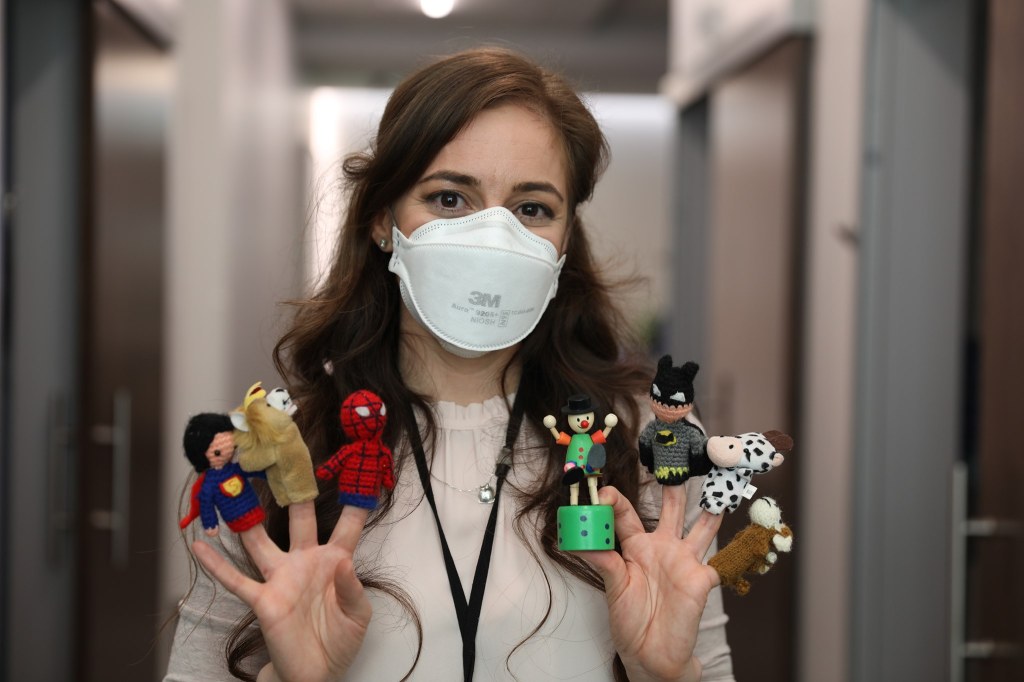 Dr. Marcela Estrada
Professor of Ophthalmology, Subspecialty: Pediatric Ophthalmology & Adult Strabismus
With grant support from the Lions Club International Foundation, she is establishing a screening program for low-income, underserved, and uninsured children with abnormal vision in the greater Sacramento area. She is working to eliminate inequities in the screening process to help all children have the opportunity for clear vision. She loves working with kids every day, restoring sight and watching them grow into successful, thriving teenagers and young adults.
Dr. Amy Brooks-Kayal
Professor and Chair, Department of Neurology and the Andrew John Gabor, M.D., Ph.D. Presidential Endowed Chair
Professor Brooks-Kayal was the first woman pediatric neurologist to serve as President of the American Epilepsy Society and the first to serve as a Chair of a Neurology Department. She loves helping her faculty succeed in providing exceptional patient care, training the next generation of neurologists and discovering new treatments to improve the lives of people with Neurological disorders.
Dr. Melissa Bauman
Professor, Department of Psychiatry Director, Women in Medicine and Health Sciences
Dr. Bauman is a neuroscientist whose research focuses on understanding prenatal risk factors for neurodevelopmental disorders. Through her role as Director of WIMHS (Women in Medicine and Health Sciences), Dr. Bauman supports women's careers in science and medicine and inspires the next generation of healthcare providers.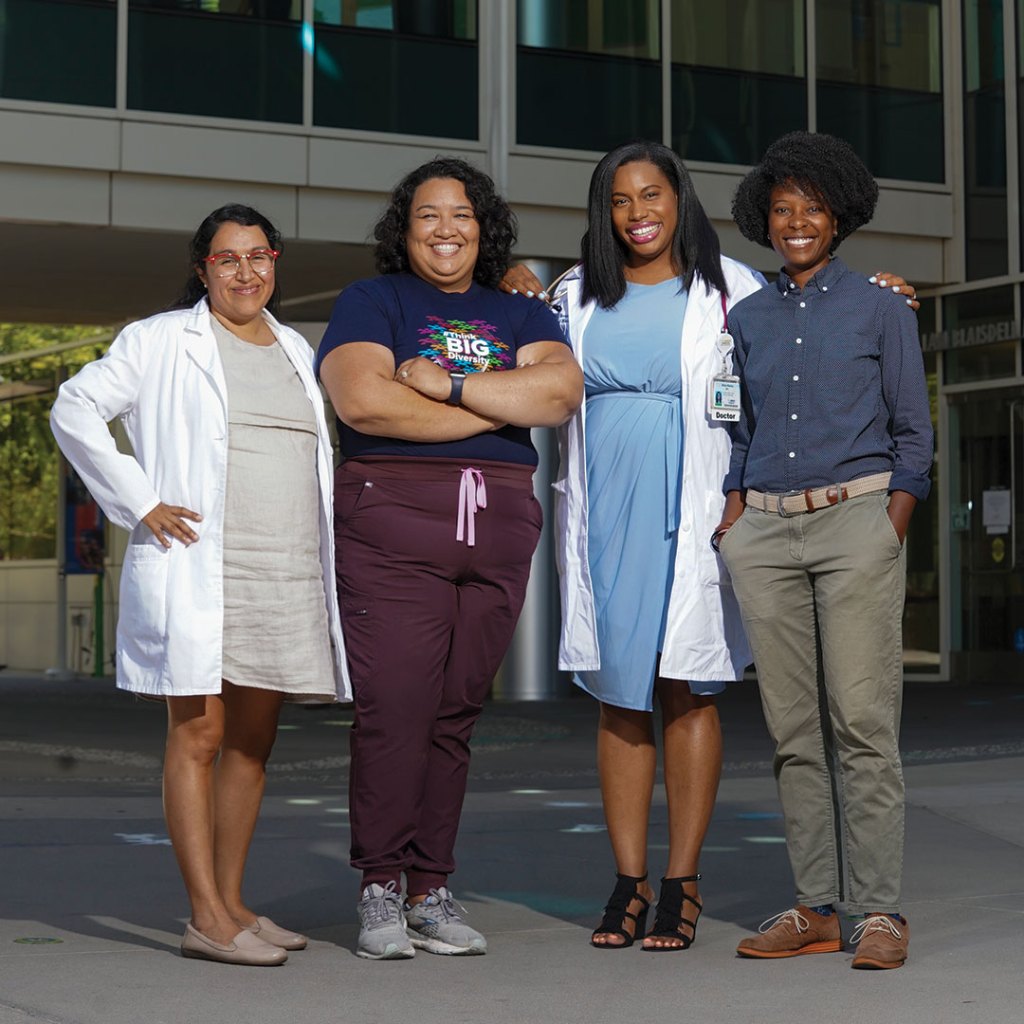 Dr. Olivia Campa & Dr. Alicia Gonzalez-Flores
Dr. Campa – Assistant Clinical Professor and Director of the UC Davis Postbaccalaureate Program
Dr. Gonzalez-Flores – Associate Professor of Internal Medicine & Director of the Accelerated Competency Based Education in Primary Care Program, Department of General Internal Medicine
Dr. Campa works on increasing diversity in the physician workforce and increasing access to high quality healthcare for patients often excluded from healthcare systems. She is passionate about diversity/inclusion work and mentorship as a physician. More recently she has successfully worked to start UC Davis Health's first gender affirming care clinic. She is passionate about diversity/inclusion work and mentorship as a physician.
Dr. Gonzalez-Flores directs the only 3 year MD program in California, while providing primary care for the uninsured and underinsured patients of Sacramento. Her passion is taking care of very vulnerable patients and training future doctors to do the same.
Dr. Cassandra Lee
Professor, Department of Orthopaedic Surgery, Chief of Orthopaedic Sports Medicine
Dr. Lee has several surgical specialties, including ligament reconstruction and meniscal transplantation. Her passion is returning patients back to their active lifestyles and the sports they love.
Dr. Alyssa Speciale
Physical Medicine and Rehabilitation (PM&R) Sports Medicine
Dr. Speciale is a published author of a medical book and has authored chapters in 3 other medical books. She has special clinical interest and expertise in performing arts medicine and female athletes – and loves hearing the joy that patients experience when they can return to their sports/activities after an injury.