Sacramento lines up opposite an opponent it's never faced for the second straight week, as the club makes a trip to the Sunshine State to face the Tampa Bay Rowdies. Looking for a third consecutive win, they'll grapple with a team on a five-game winning streak and second place in the Eastern Conference. 
Making its second East Coast trip in as many weeks changes the challenge facing the squad. Tampa Bay is one of the hottest teams in the league currently, posting five consecutive dominating results since the end of April. A strong mindset will be paramount to getting a result, and keeping the club's good form.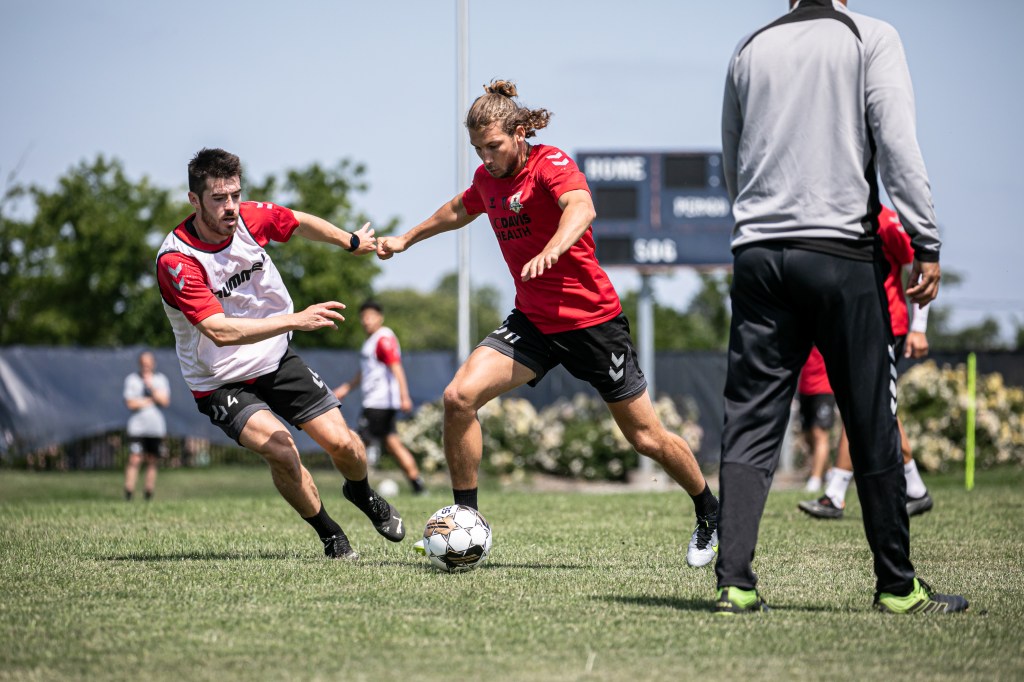 "I think this week will be a tougher test than last week for many different reasons. The travel, the humidity, it's going to be a different type of challenge for us. And it's a big test for us that we're looking forward to, and we just have to keep the momentum going and keep positive and keep believing the way we have been."
"They're a very strong team, they're a very well coached team, and Al Lang stadium is a difficult place to go in and get a result," said Head Coach Mark Briggs on Tuesday. "But obviously we're in good form, we're in a confident frame of mind. We're excited to go to Florida and put ourselves up against one of the best teams in the league."
Sacramento will look for a second straight win on the road, something the club's yet to accomplish this season. Last week's performance gives Sacramento confidence that they can do it, and bring back three points.
"You have to be compact, and sometimes play a little bit deeper and be more patient [on the road]," Desmond continued. "We struggled last year with our away form. So it's something that we consciously want to get better this year. And so far, it's been okay, more room for improvement. And like we said, it's a big test this week."