On June 19, Republic FC closed down its front office for the day to allow employees to participate in a service project at New Roots farm in West Sacramento. The group spent the morning helping with a variety of garden maintenance tasks weeding, digging new posts, building raised garden beds, and more.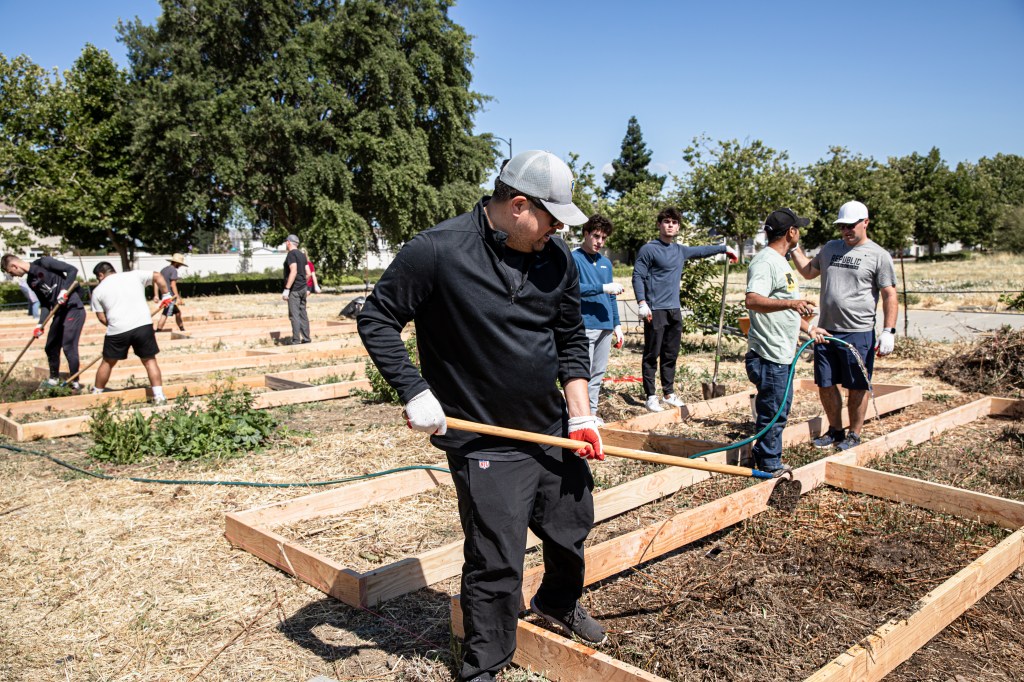 "Our club makes it a priority to get involved and give back to the Sacramento community," said Republic FC Director of Community Investment Kevin Burdick. "Each year, we set aside a day to put a pause on our regular business operations to give our employees the opportunity to volunteer together, and it's amazing to be supporting such an impactful organization in New Roots Farm and International Rescue Committee this year."
A program of the International Rescue Committee, New Roots farm helps refugees re-establish their ties to the land and celebrate their heritage, while also connecting them to their new community by planting strong roots in Sacramento. The five-acre farm gives refugees more space to exercise their farming expertise and business skills, selling products to supermarkets throughout the region and feeding their families.
Each week, New Roots hosts a farmstand market where farmers sell their produce, another way that refugees can expand their business skills, practice their business skills, and connect with their new neighbors. The market is open every Saturday from noon to 4:00 p.m. at 491 Regatta Lane in West Sacramento.
The International Rescue Committee extends this initiative beyond New Roots farm by offering nutrition education and training – from navigating American grocery stores, reading ingredient labels, and even workshops on incorporating cultural traditions from their homelands to their new environment in a healthy way. Smaller community gardens are located throughout the region as well.
Republic FC plans to continue recognizing Juneteenth each year with a day of volunteering to invest in the community, drive social change, and highlight local nonprofits that are working to support marginalized populations.