Looking for a way to celebrate inclusion and the experiences that only being on a soccer team can bring? Republic FC and Special Olympics Northern California are teaming up for a new Unified Team and are recruiting players to join the squad as a Unified Partner.
Last month, Republic FC hosted a free soccer camp for Special Olympics athletes, and 15 participants were selected to join the Unified Team. And now, the team is looking to add 10 more partners – individuals without intellectual disabilities – to the roster.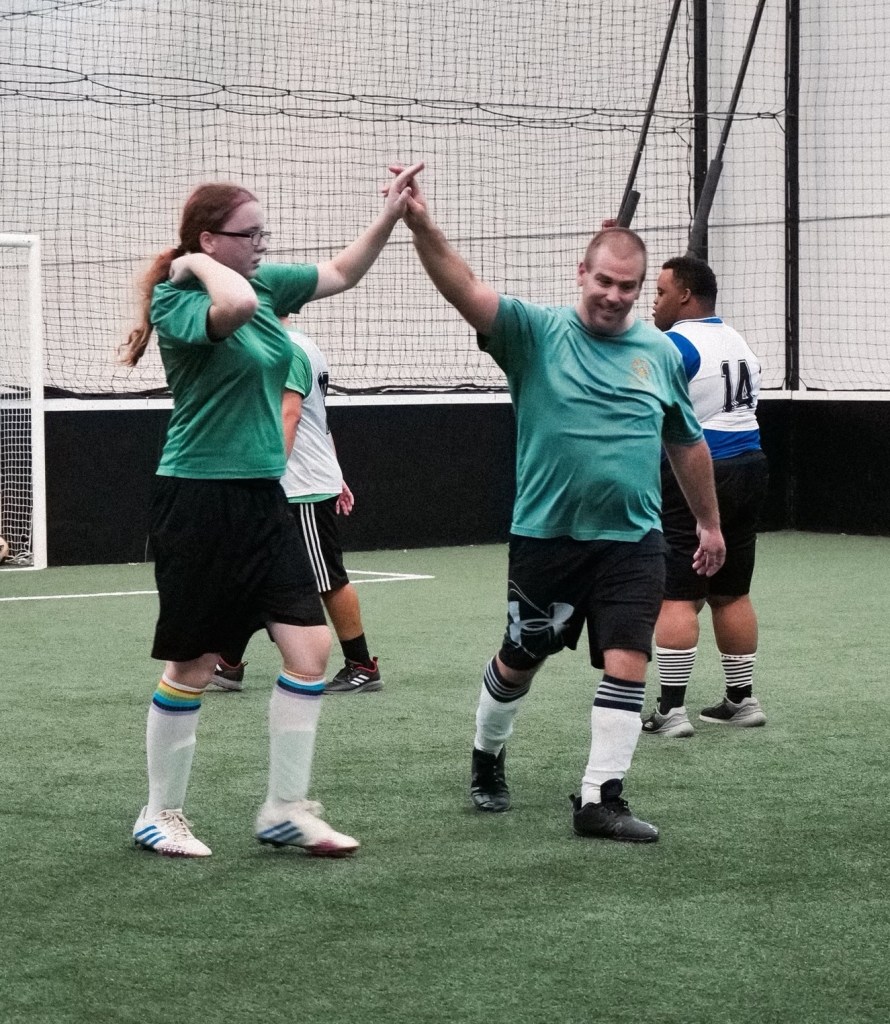 Special Olympics is dedicated to promoting social inclusion through shared sports training and competition experiences. Unified Sports joins people with and without intellectual disabilities on the same team. It was inspired by a simple principle: training together and playing together is a quick path to friendship and understanding.
Led by Filip Handl, a longtime youth training coach for Republic FC and volunteer with Special Olympics, the Sacramento Republic Unified Team is open to people 18-38 years old. Having sport in common is just one more way that preconceptions and false ideas are swept away, especially when partners are all close in age.
The Sacramento Republic Unified Team starts practice this month and will continue through October, when the season culminates with a final exhibition game against another Unified Team. Additional matches and experiences will be added to the schedule, including opportunities to meet Republic FC players and coaches. Each player will also receive a team jersey and an invitation to participate in the 2024 team.
For more information or to sign up to be a partner, complete the interest form.