Earlier today, community and city partners opened the Del Paso Heights Sports Complex with a ribbon cutting event and soccer clinic for 40 local youth. The project transformed an aging park and vacant lot near the Robertson Community Center into four futsal courts and a softball field, providing local families with access to sports fields and is expected to spur economic growth and youth employment opportunities in the Del Paso Heights neighborhood.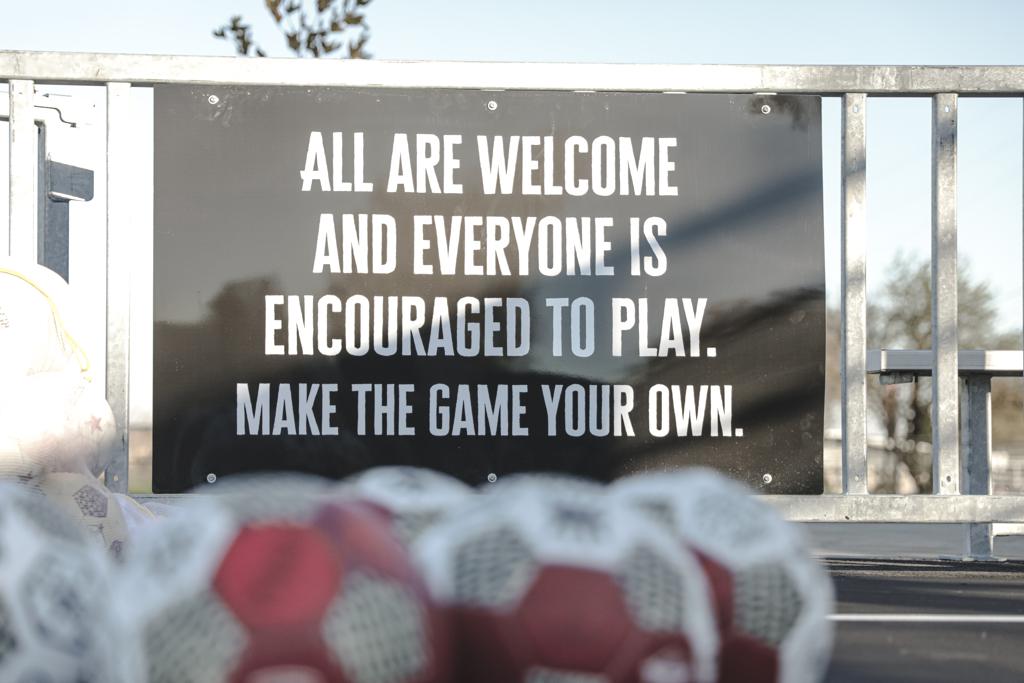 "This new sports complex is one of many neighborhood projects that illustrates how the City of Sacramento has shifted its priorities over the past four and a half years. Core city services remain a priority, but so does investing to create more opportunity in our communities, particularly those that have been traditionally overlooked," said Sacramento Mayor Darrell Steinberg, who spoke at the groundbreaking event. "I am committed to a multi-million-dollar economic development strategy for north Sacramento and will work with Councilmember Loloee to formulate that plan."
When Republic FC joined the project to coordinate additional programming and resources to activate the futsal courts, the club partnered with the US Soccer Foundation, as well as Black Players for Change and Black Women's Player Collective to provide crucial funding and support. Black Players for Change is an independent organization consisting of over 170 MLS players, coaches, and staff working to bridge the racial equality gap that exists in society. And one of its founders has a special connection to the Sacramento area—Nashville SC defender Jalil Anibaba grew up in Davis and played an essential part in pushing BPC to come to Sacramento for this project.
adidas, Musco Sports Lighting SMUD, Kaiser Permanente, Pacific Housing, Sierra Health Foundation, and Citibank have also been integral to the project, funding initial planning and technical assistance, as well as continued development and operations.
To officially break in the new courts, Republic FC hosted a free soccer clinic with 40 local youth and defender Duke Lacroix was on-hand to assist with instruction. "Building new soccer courts is a great way to bring people together, especially for the youth," he said. "It gives young people a place to gather and have access to soccer in a way that wasn't present before. These soccer courts will be around for a long time and they will help foster an even greater sense of community for this area."
This marks the third time Republic FC has opened futsal courts on an unused and unutilized space. In 2019, the Indomitable Club refurbished old tennis courts to open the Maple Park Fustal Courts in South Sacramento and in 2020, the Carrillo Courts at Northgate Park were opened – creating a safe place for all to gather and play for years to come.