As Republic FC readies for a shot at its first-ever domestic crown, the club they're set to face will be looking to accomplish the same feat. Orlando City SC – entrants into Major League Soccer in 2015 – will also be playing in their club's first Open Cup Final. This year they've had a run through the cup as impressive as any other, claiming superiority over both local foes and besting strong league opponents. It should make for a great build up, and an even better match as each club looks to make its own history and become the U.S. Open Cup's 65th unique winner.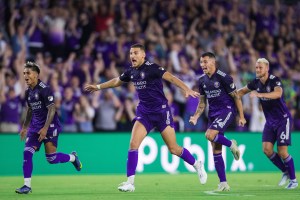 The Lions' run to the Open Cup Final has been anything but easy. Before their dominating win over New York in the Semifinal, they claimed wins in two one-score games against in-state foe Tampa Bay Rowdies and MLS Eastern Conference juggernaut Philadelphia Union. Another regional derby ended in victory over Inter Miami in penalties.The club's marquee performance came in the quarterfinal round, when they avenged their 2021 playoff defeat to Nashville on penalties after forcing extra time at the death.  .
Unlike Sacramento's previous foe, Orlando didn't have the luxury of a later entry to the tournament, joining in the Third Round and playing an extra match as a result. Luckily, every draw has provided them home-field advantage, and their squad has done their job and used it to their benefit in each round.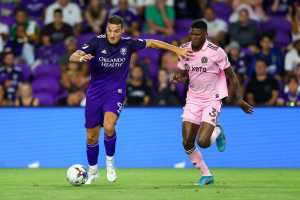 A roster full of international talent awaits Sacramento in Florida. All three of Orlando's designated players, Uruguayans Facundo Torres and captain Mauricio Pereyra, and Austrian Ercan Kara, have been excellent this season, with Kara leading the team in scoring and Pereyra holding the club's assist crown. At the start of August, the Lions took advantage of the summer transfer window to lock in midfielder Wilder Cartagena on loan, adding experience in Liga MX and in Argentina's Primera Division to their squad as they look to lock down the defensive midfield and concede fewer scores down the stretch. That impressive list also includes Brazilians Junior Urso and Alexandre Pato, who have been among the club's most impactful this season.
They're led by a coach who's been down this road before in Oscar Pareja, who led FC Dallas to the 2016 Open Cup title and was with the team as an assistant in their run to the final in 2007. As a player, the Colombian reached one Open Cup Final in 2005, also with FC Dallas.
Sacramento will face a patient team when they make their way East. Only one of the 11 goals they've scored in the tournament has come in the first half of a match, in part due to excellent halftime adjustments. With their backs against the wall, they've been able to keep their composure and rise to the occasion as well as any side. Both penalty shootouts they've participated in came after in crucial late equalizers – one in stoppage time at the death, and another after falling behind at the start of the first period of extra time.