In the final mid-week match of 2022, Phoenix Rising FC makes its way to the River City. It'll be the third matchup between the two clubs this season, following one in Open Cup play in May and another in the desert in July.
Both teams have a lot on the line. Sacramento will be looking to close the season fixture with a win over the Arizona side and maintain pace in the Western Conference playoff race, while Phoenix is looking to stave off elimination from contention and snap a four-match winless streak. As has been the case in nearly every matchup between the two teams in recent seasons, a tight contest seems all but guaranteed.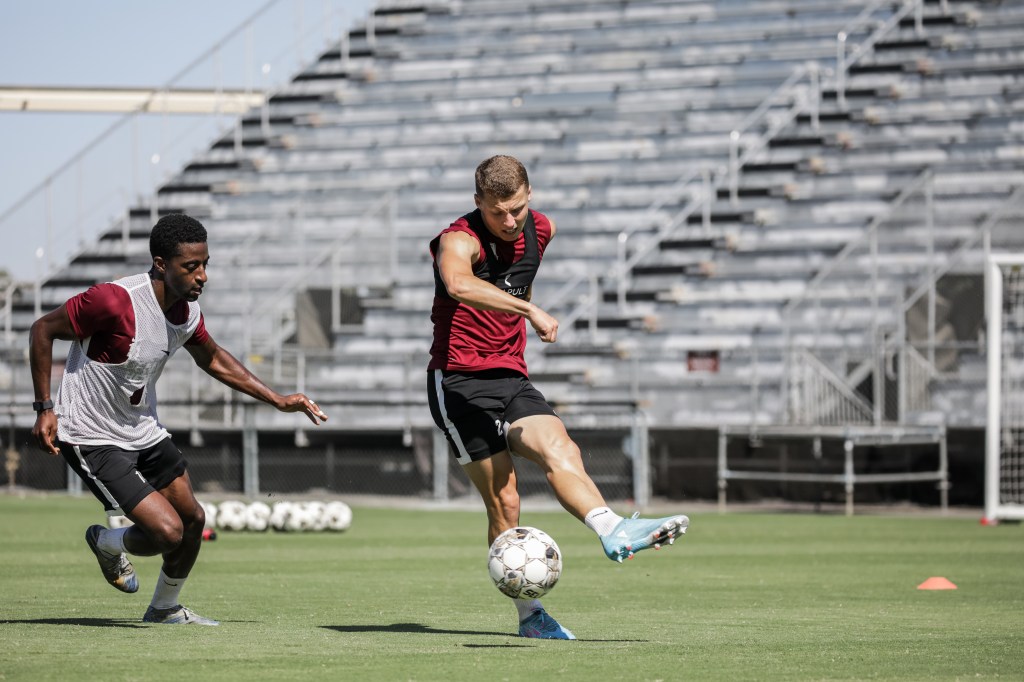 "It's a big game for them, and a big game for us as well," said Jack Gurr on Monday. "The last game was disappointing for us, so we'll be looking for a reaction."
"It's going to be a really difficult game for us," said Mark Briggs. "[But] one we're looking forward to and one where we're looking to bounce back from a disappointing result down in San Antonio."
To get the bounce back performance that they need, the club is sticking to what's got them success all year. The squad is soldiering forward with a strong mentality, and the determination and hunger for a positive result that has helped them stay consistent all season long. The loss over the weekend was a tough one, yes, but not one man is worried.
"We're in a good position," Briggs continued. "We've got to continue our home performances, continue the momentum we've had all season long and try and get as many points on the board as we can."
"We've got just a few games left, so we're looking to win every game and see who we have," Gurr continued. "I think we have the advantage because we've already played knockout football this season."
Amidst the pressure of a playoff race, Sacramento has a bit of an ace up their sleeve. The club plays all but one of their remaining matches this season at home, where they've been the best in the entire league. It's sure to provide a jolt to the squad and especially on Wednesday, the warm welcome of their fans will continue to push them forward.
"Our fans create an unbelievable atmosphere," Briggs said of Sacramento's home-field advantage. "And so we need to continue what we've been doing, and keep getting the fans behind us to support us the way we do. It's got us results all year."