Throughout the FIFA World Cup, follow along to keep tabs on the top matches to watch throughout the entire tournament, from the group stage all the way to the Final on December 18.
Action from Qatar delivered more of what fans love to see last week in the Quarterfinal stage. Two penalty shootouts, a thrilling upset, and a regional rivalry contest decided in the final ten minutes provided high-quality football amid drama, suspense, and clutch performances in key moments. From the commotion has emerged four contenders, two of surprise and two of the expected. Preview both semifinal matches ahead of the penultimate round of the 2022 World Cup.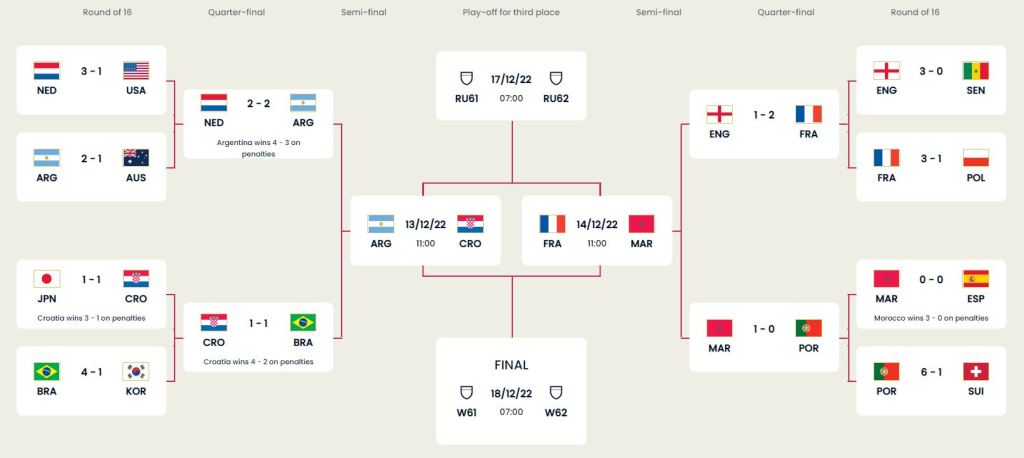 Tuesday, December 12: France v Morocco
Kickoff: 11:00 AM PT
Venue: Al Bayt Stadium, Al Khor
Watch: FOX40, Telemundo
Viewing Locations: Mimosa House, Public House, Iron Horse Tavern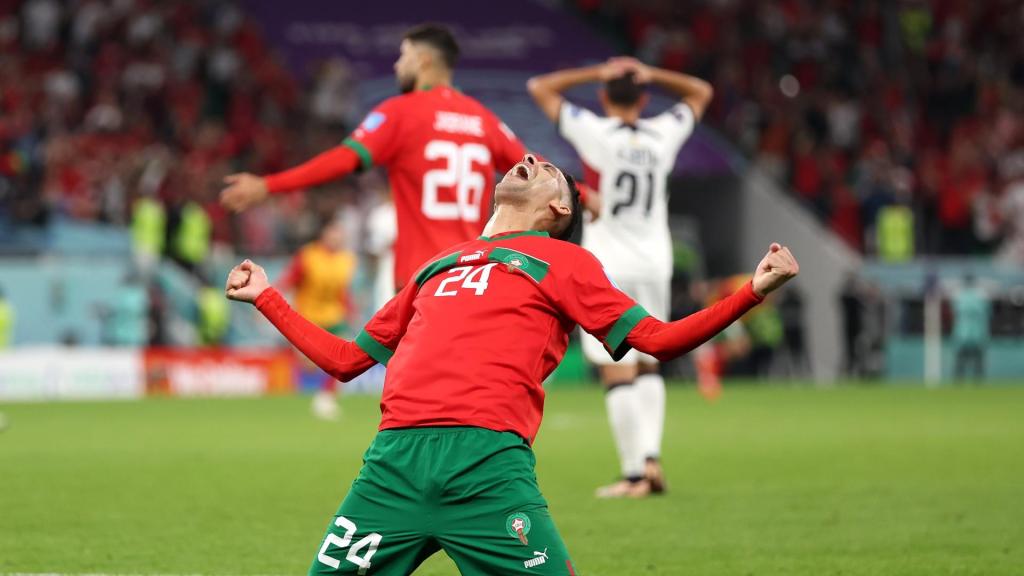 Morocco's triumph of unexpectedly winning Group F, shutting out Spain to advance on penalties, and recording another clean sheet against Portugal has made them the darlings of this year's tournament. Their advance makes them the first African squad to reach this stage, and the last remaining undefeated team. Having let in just one goal through the entire competition, they will have the world rooting for them as they take on the defending champions eager to repeat.
But France's chances couldn't be better than they are now. And coming off their toughest test of the tournament, confidence should be high as their renowned firepower has yet to slow down no matter who stands on the opposite side. As likely the most complete team remaining, eyes will again be on them to take care of business as they have at every stage so far.
Wednesday, December 13: Argentina v Croatia
Kickoff: 11:00 AM PT
Venue: Lusail Stadium, Al Dayyen
Watch: FOX40, Telemundo
Viewing Locations: Mimosa House, Public House, Iron Horse Tavern
No team remaining has persevered like Croatia. Each of their knockout round matches has required a shootout to advance, with their last coming against #1 ranked Brazil. Their work against talented squads has been excellent, even if overshadowed by the many upset defeats at every stage. A trip to the Final for the second consecutive tournament is more than possible if they stay organized.
On the other side, Argentina escaped a Netherlands comeback by the skin of their teeth. While they showed as the better team for the first 70 minutes, as time ticked down they sat deep and slowed, allowing the Dutch back in. They will again possess the advantage in terms of individual talent but will need to out-execute Croatia for all 90 minutes for a shot at glory and a trophy for their storied squad.