---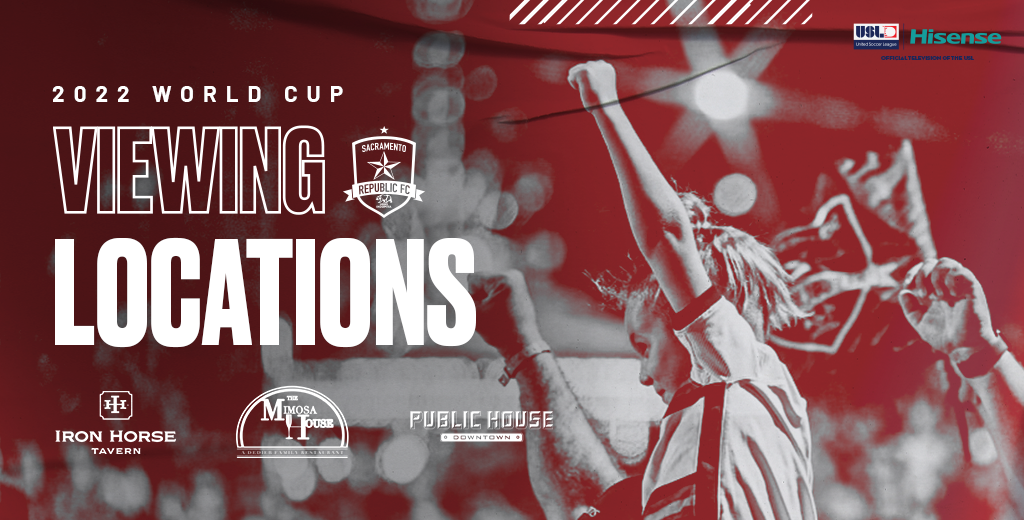 This November and December, Republic FC is inviting fans and community members to watch some of the world's biggest matches at the club's Official Viewing Locations throughout the region.
Fans can watch matches for free at any of the 6 regional Mimosa House locations, as well as Public House and Iron Horse Tavern in Midtown. Attendees at each location can scan a QR code at their table to have the chance to win a brand new Hisense TV, in addition to 2023 Republic FC season tickets, gift cards, and more.
Viewing locations will show all of the group stage matches for USA and Mexico, as well as select other matchups featuring Spain, Germany, Portugal, England, Argentina, and more.
SRFC x Hisense Sweepstakes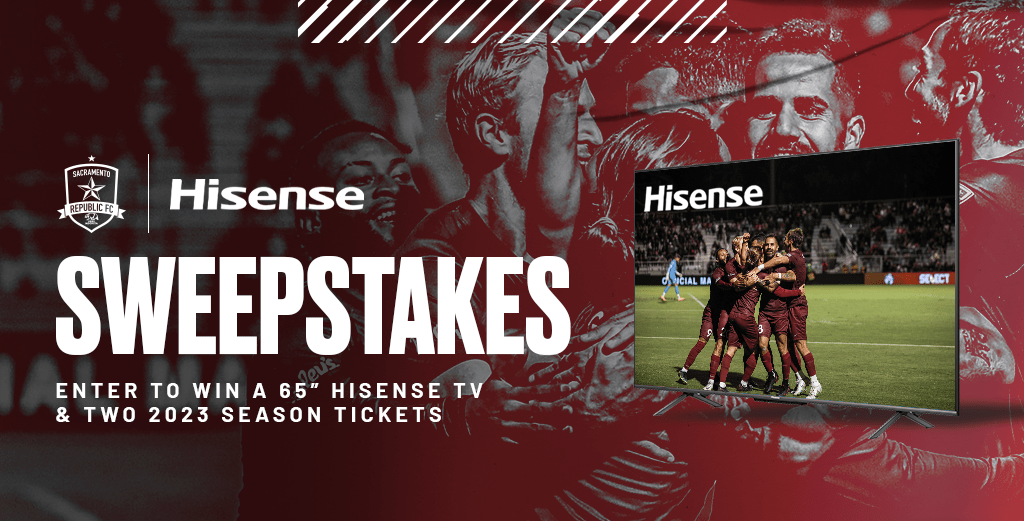 In celebration of the 2022 World Cup, we're partnering with the USL Championship and Hisense to giveaway one (1) 65″ Hisense TV and a pair of 2023 Season Tickets. No purchase necessary to win. View official rules>>
Official Viewing Locations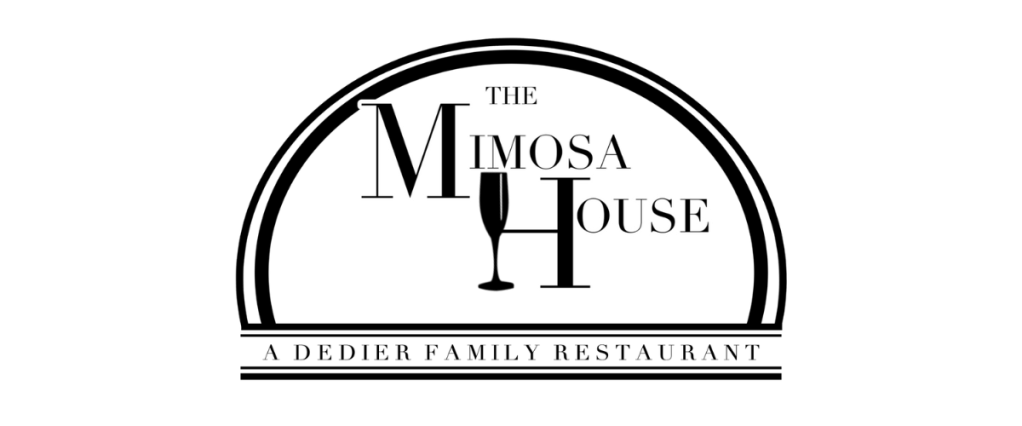 Mimosa House
East Sacramento – 5641 J Street
Folsom – 25075 Blue Ravine Road
Gold River – 2180 Golden Centre Lane
Rancho Cordova – 3155 Zinfandel Drive
Roseville – 761 Pleasant Grove Blvd
El Dorado Hills – 2023 Vine Street #102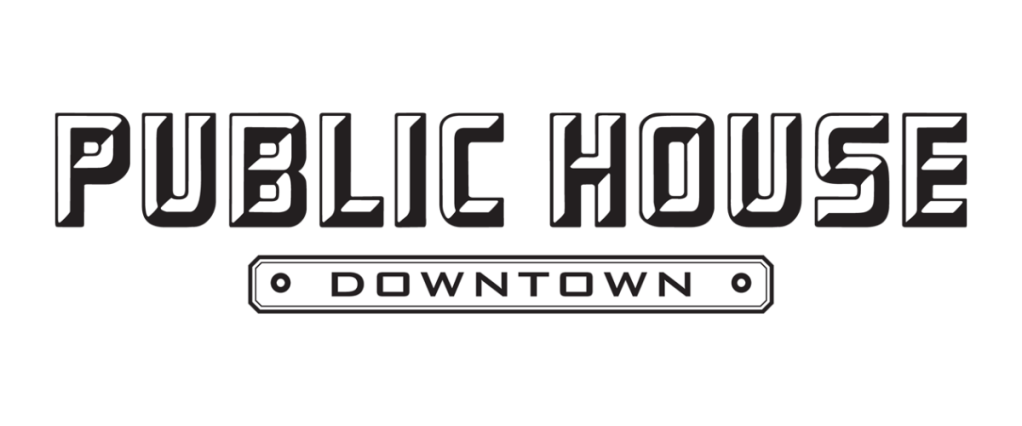 Public House Downtown
1132 16th Street, Sacramento, CA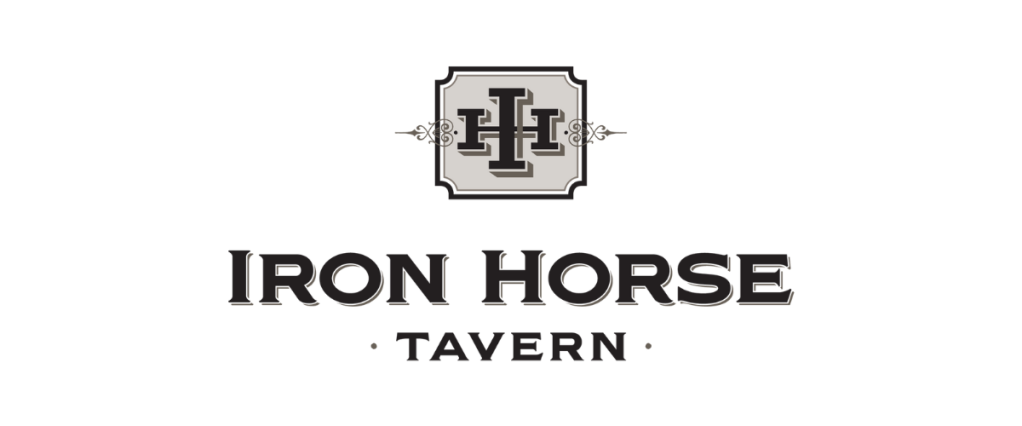 Iron Horse Tavern
1800 15th Street, Sacramento, CA
Viewing Locations Schedule
Following the group stage of the 2022 World Cup, the viewing locations schedule will be updated with matchups for the Round of 16, Quarterfinals, Semifinals and Final.
| Date | Time (PST) | Match | Location(s) |
| --- | --- | --- | --- |
| Dec. 2 | 11 AM | Cameroon vs. Brazil | Mimosa House, Public House, Iron Horse Tavern |
| Dec. 3 | 7 AM | Netherlands vs. USA | Mimosa House, Public House, Iron Horse Tavern |
| Dec. 3 | 11 AM | Argentina vs. Australia | Mimosa House, Public House, Iron Horse Tavern |
| Dec. 4 | 7 AM | France vs. Poland | TBD |
| Dec. 4 | 11 AM | England vs. Senegal | Mimosa House, Public House, Iron Horse Tavern |
| Dec. 5 | 7 AM | Japan vs. Croatia | TBD |
| Dec. 5 | 11 AM | 1G vs. 2H | Mimosa House, Public House, Iron Horse Tavern |
| Dec. 6 | 7 AM | Morocco vs. Spain | TBD |
| Dec. 6 | 11 AM | 1H vs. 2G | Mimosa House, Public House, Iron Horse Tavern |
Latest News