Boys in Old Glory Red will face off against Real Salt Lake and Chicago Fire in annual FC Tucson preseason event, tickets on sale now
Indomitable Club will travel to Monterey Bay and Oakland for preseason tune-up matches before season begins on March 11
Additional scrimmages and matches, as well as opportunities for fans to see the team for the first time, will be announced in the coming weeks
SACRAMENTO, Calif. — Republic FC announced that it will open its 2023 preseason schedule with two MLS matchups in the FC Tucson annual Desert Showcase, presented by Visit Tucson. The Indomitable Club will also add two February preseason contests against regional rivals Monterey Bay FC and Oakland Roots SC.
Republic FC will head to Tucson, Arizona to open its annual training camp. While in Arizona, the Indomitable Club will face off against Chicago Fire FC on Wednesday, February 8 and Real Salt Lake on Saturday, February 11. Both matches will be open to the public and fans can purchase tickets at FCTucson.com.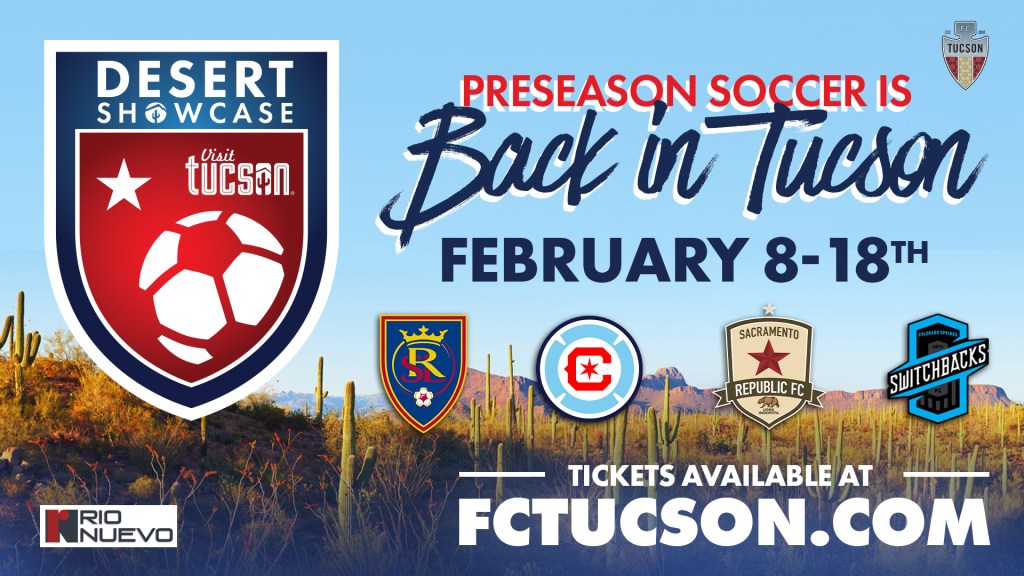 Following the contests in Arizona, the club will resume training camp, presented by Western Health Advantage, in Sacramento to prepare for its 10th season. On Saturday, February 18, the Indomitable Club will play Monterey Bay F.C. at Cardinale Stadium at 3 p.m. Tickets are now on sale at MontereyBayFC.com. The following weekend, Republic FC will travel to Oakland for a closed-door scrimmage with Roots SC.
Additional matchups and the first opportunity for fans to watch Republic FC in Sacramento will be announced in the coming weeks.
The club's 10th USL Championship campaign will begin on Saturday, March 11, when Sacramento travels to El Paso Locomotive for the season's first match. On Saturday, March 18th, the Boys in Old Glory Red will welcome the best fans in the league back to Heart Health Park for the 10th home opener in club history. The full season schedule is available at SacRepublicFC.com.
Fans can secure their tickets for the 10th home opener and all 17 home matches by becoming an Indomitable Member today. By joining the Indomitable Family, members have access to year-round events, special experiences with the team, and exclusive discounts on matchday and beyond. The only way to receive the commemorative 10th season scarf is to become a member. Learn more by calling (916) 307-6100 and visiting SacRepublicFC.com/Memberships.
Later this week, Republic FC will host its 10th annual Open Tryout where local players will be evaluated by Republic FC's first-team staff. At least one player will be invited to join the club's training camp in February and have a chance to earn a professional contract. Interested players can register at SacRepublicFC.com/Tryouts.