Entering the 2023 season, few clubs can boast the goalkeeping luxury the Quails do with Carlos Saldaña and Danny Vitiello. Each player spent time as the club's #1 in 2022, with Saldaña getting the nod early on and Vitiello taking the reins after the season got underway.In 2023, it'll be a season-long battle with each standing to make each other better once again as they push for the job.
Carlos Saldaña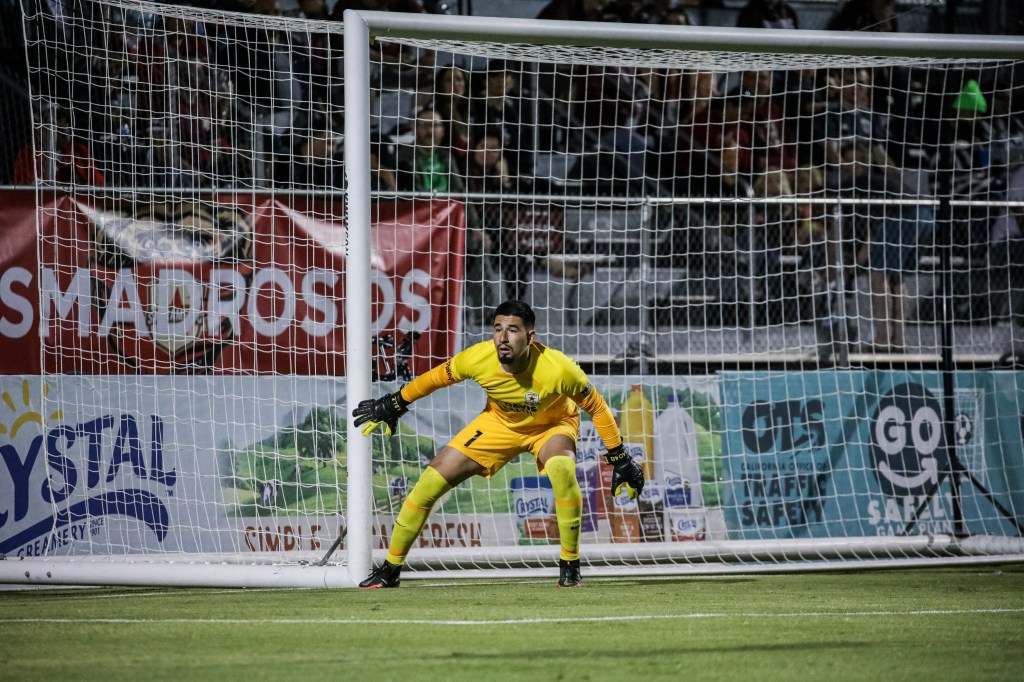 After debuting for the club the season prior, Saldaña started off the 2022 season as the number one choice following a tight battle for the top spot between the sticks. He started off the season on a high note, stopping a penalty by El Paso's Richie Ryan on opening night, until an illness sidelined him. However, he was never a step down from his counterpart. Stellar performances saw him claim Team of the Week honors in Week 25, Save of the Week honors in Week 26, and be awarded the league's September Save of the Month. By the end of the season, Sacramento had recorded five clean sheets across all competitions with him in goal.
In 2023, Saldaña will have plenty of opportunity to claim the starting goalkeeper role in camp. Having gone from trialist to starter before, he's proven unfazed by pressure and competition – in fact, that's turned him into the player he is. And if he wins the job, Sacramento has the quality of player defending their line many clubs in the USL Championship wish they did.
Danny Vitiello
The New-York native etched his name into Sacramento lore in 2022 with his save of Graham Zusi's penalty kick in the shootout to decide the Open Cup Semifinal. But that single play didn't define Vitiello, the 2020 USL Golden Glove winner, as he was just as excellent throughout the season as he was in that moment.
If it's Vitiello between the pipes on opening night, more of the same fans saw in 2022 is expected. His smart decision making and strong instincts made him one of the most reliable shot-stoppers in the league, evidenced by his top-10 ranking in save percentage (73.2%) among keepers with at least 20 appearances. He communicates as frequently and effectively as any member of the team, helping set the club up for success defensively in set piece situations and in the run of play.