After retaining over 70% of the roster from the 2022 season, Republic FC Head Coach Mark Briggs will have plenty of familiar faces on the bench as well, including club veterans Katy Norton and Dave Redman who are joining the first team in new roles this year.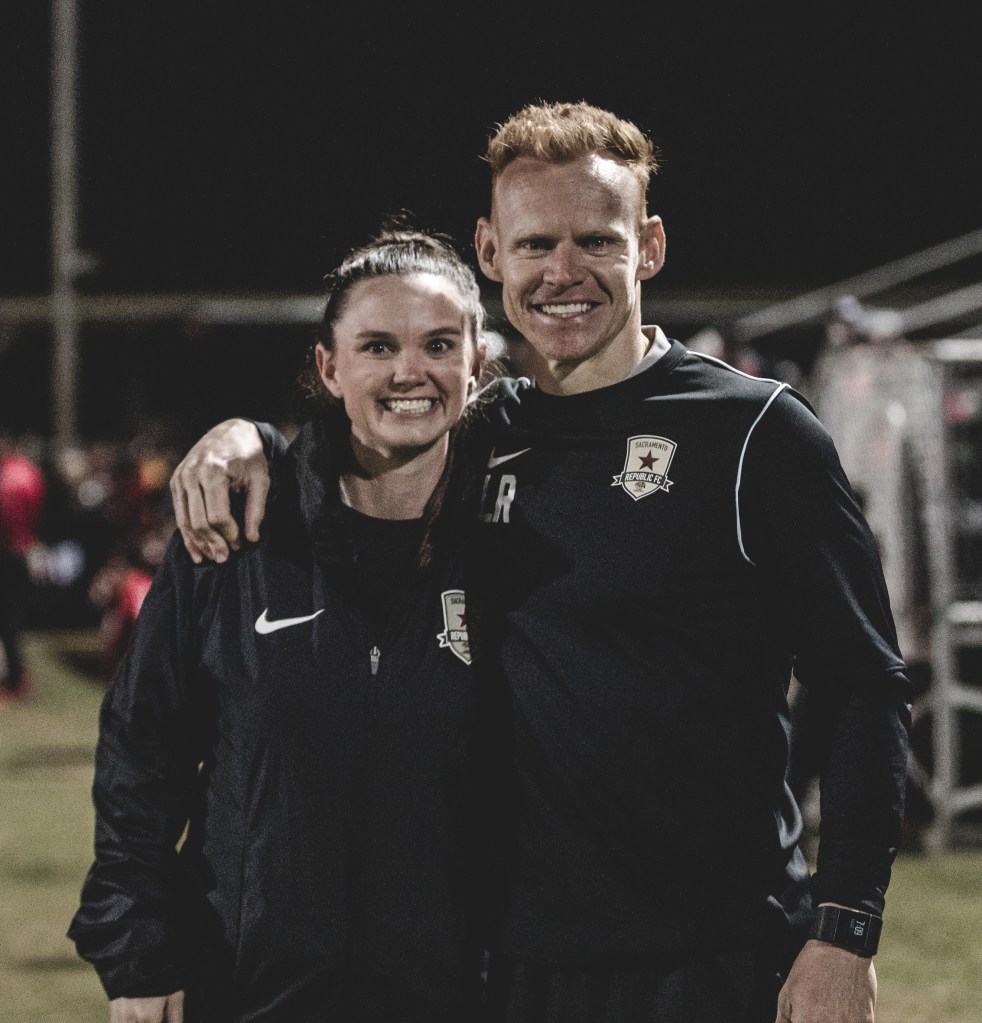 As the Director of Sports Performance, Norton will oversee all athletic development and injury prevention programs for the squad. It's a massive undertaking, but one that Norton has rightfully earned, along with the respect and trust of the many players and coaches she's supported throughout her career. A graduate of Azusa Pacific University with a Doctorate in Physical Therapy, she is also a board-certified specialist in orthopedics. As Republic FC's physical therapist since 2014, Katy has worked tirelessly to help players reach their best physical potential, managing injury recovery to get players back on the pitch. She has also worked with athletes from across the region—including Republic FC's Youth Academy—at Results Physical Therapy & Training Center, where she oversaw the intern program, helping to develop the next generation of physical therapists. When she's not working, Katy loves going on adventures with her husband Andrew, kids Rhett and Makenna, and dog Winnie.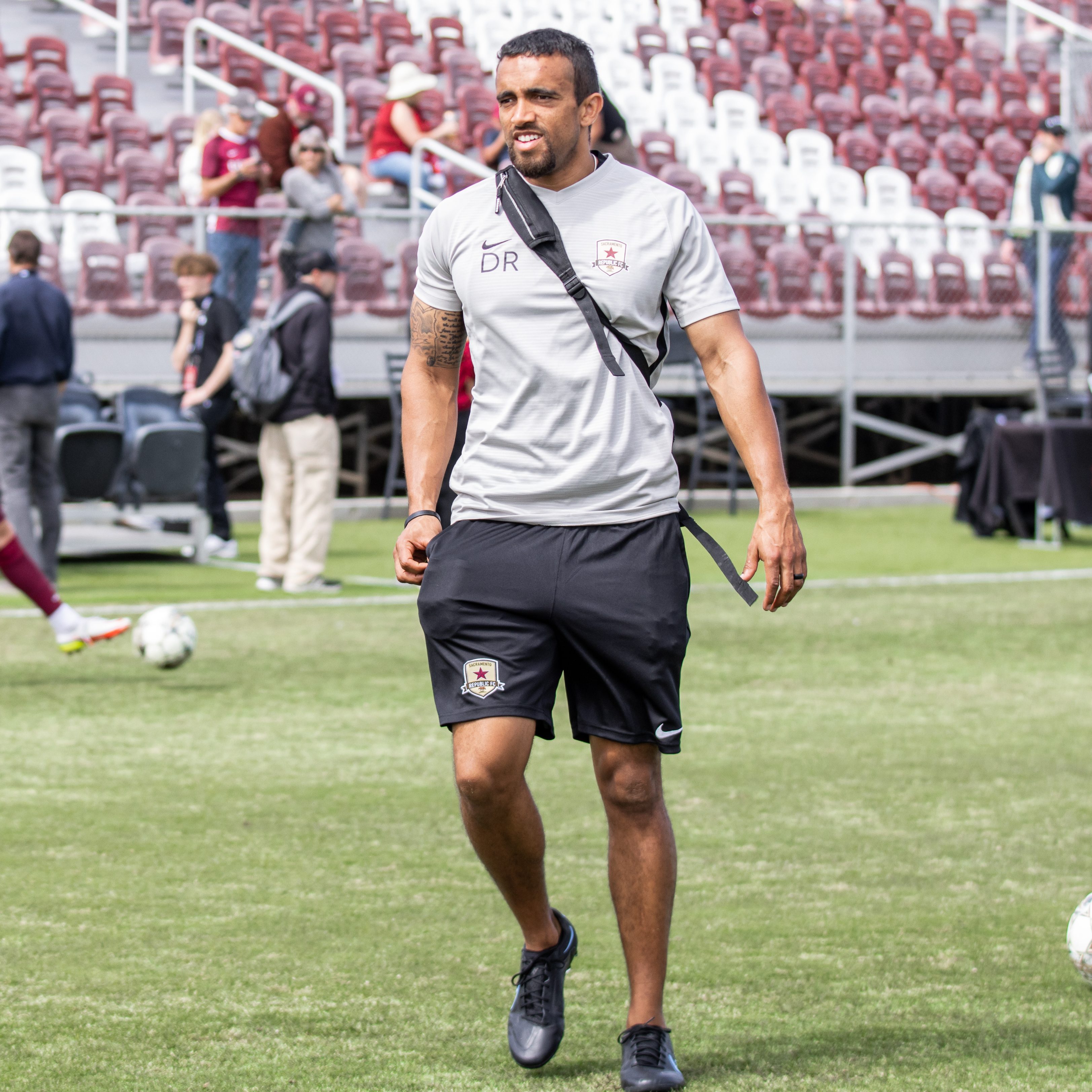 Dave Redman joins the technical staff as head athletic trainer following eight years as the trainer for Republic FC's youth academy. After earning his Master's in Strength and Conditioning at Sac State, Redman first joined the Indomitable Club as an intern in January 2015 and stepped into a full-time position later that year. In managing the sports medicine operations for the entire youth academy program – which included up to 110 players in a season – Redman developed and administered programs to prevent injuries, while also evaluating, treating, and rehabilitating players' injuries. He also spent some time with the club's first team in 2022 as the interim head athletic trainer. Off the pitch, Dave enjoys spending time with his wife, Lindsay, adorable baby son, Ryder, and faithful dog, Barrett.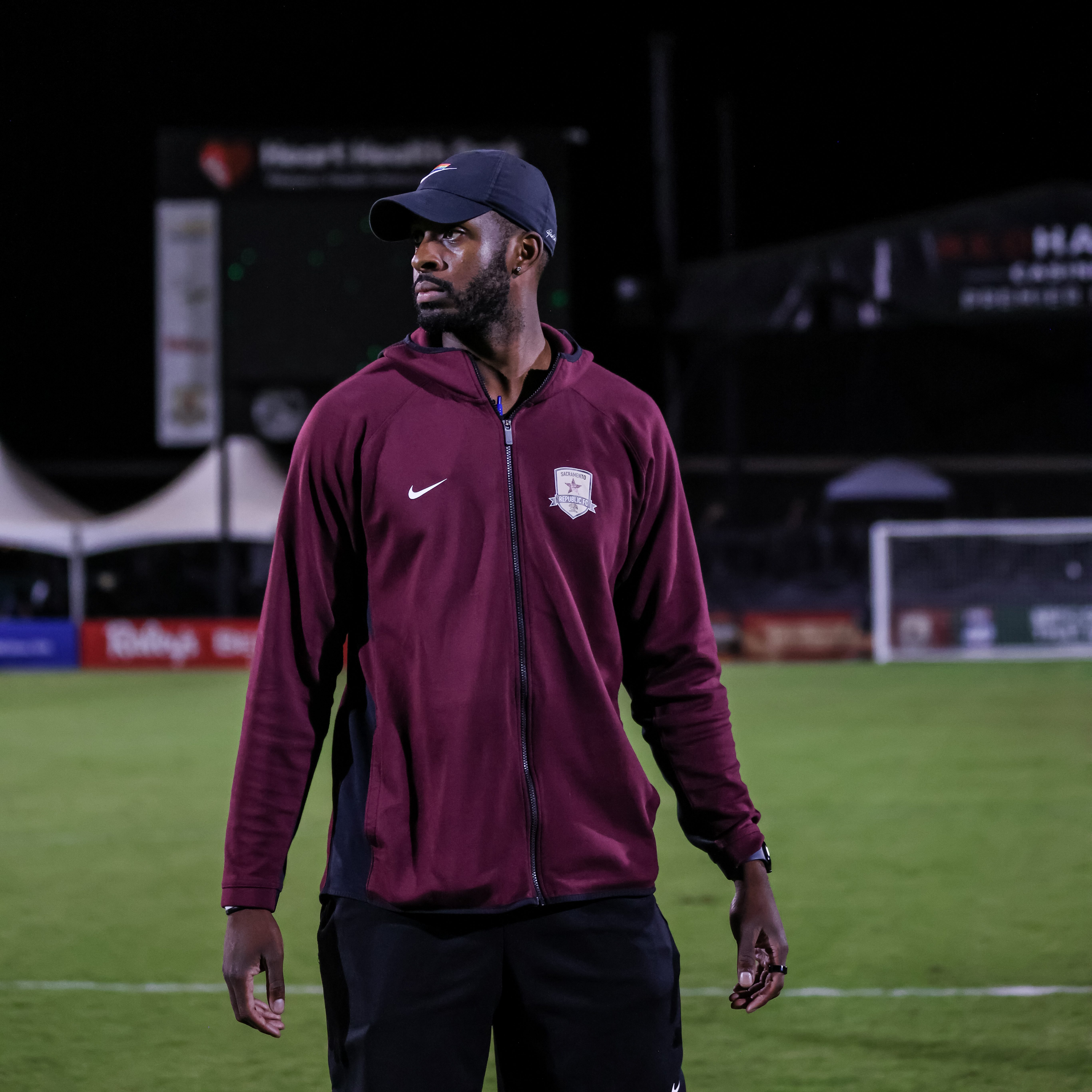 Stephen Alli returns for his second season as Director of Team Operations and Cognitive Development after coming on board early in the 2022 season. In addition to overseeing the administrative activities of the team, Alli also works with players through the often-forgotten mental side of sports, helping them to achieve their goals and unlock their full potential on and off the field. This also plays an integral role in establishing team culture, a crucial foundation for any team. After earning his Ph.D. in philosophy at the University of Florida – where he also played collegiate football – he began a career in sports that took him to the UF Athletic Association, NFL Players Association, Clemson University, and the Philadelphia 76ers.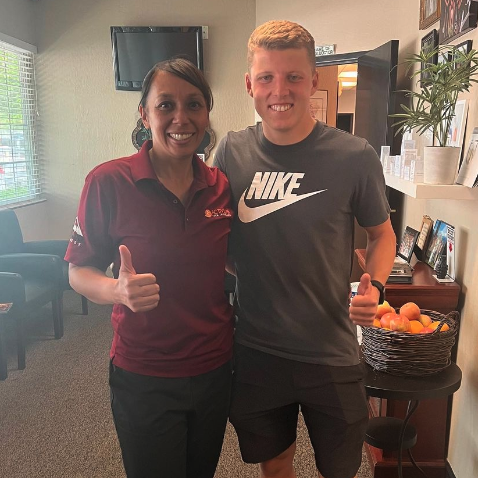 A newer addition to the club, Dr. Charmaine Magale will be back on the sideline for her second season with Republic FC. A Certified Chiropractic Sports Physician and Active Release Technician, with extensive experience in power taping methods, Dr. Magale is the Owner and Founder of Active Life Team Chiropractic in midtown Sacramento. Beyond her own office, she has made a name for herself working with sports teams and groups throughout the region, including: Sacramento Sirens, Nor-Cal Aids Ride cyclists, North Highlands Varsity Football Team, and Sacramento Wolverines Football Team. She was also chosen to serve a 2-week rotation at the Olympic Training Center in Colorado Springs in 2010, evaluating and treating Olympic athletes in different sporting arenas.
Assistant Coach Danny Dichio and Goalkeeper Coach Ross Cain both return for their second season in Sacramento. Before joining Republic FC, Dichio spent multiple seasons coaching at various levels in the Toronto FC organization, including USL League One and the club's youth academy. He also played professionally in his native England before signing with Toronto FC for their inaugural season in MLS, where he teamed up with club President & GM Todd Dunivant. Cain came to Sacramento with USL Championship experience from his time as goalkeeper coach for Pittsburgh Riverhounds SC and Sporting Kansas City II.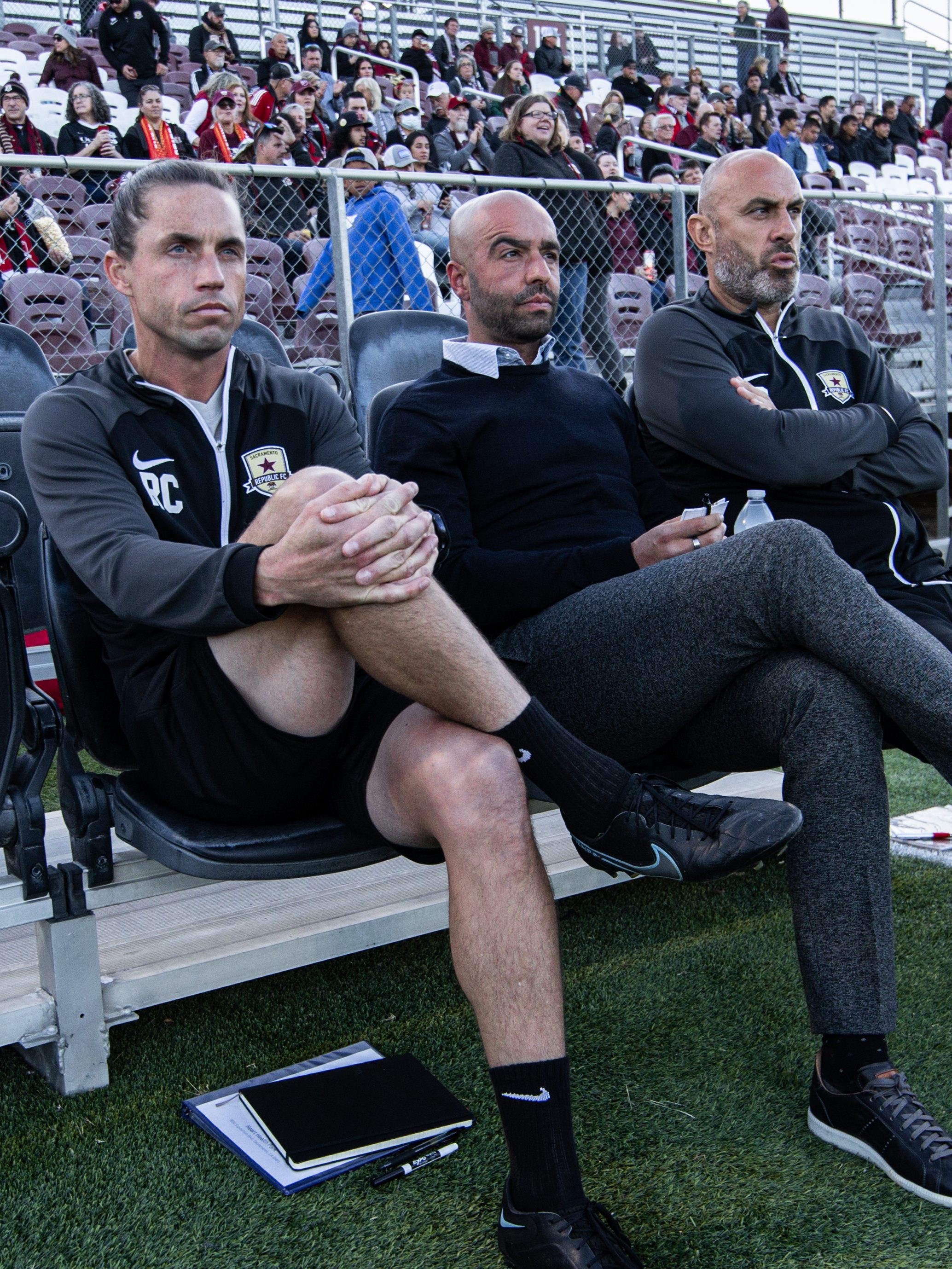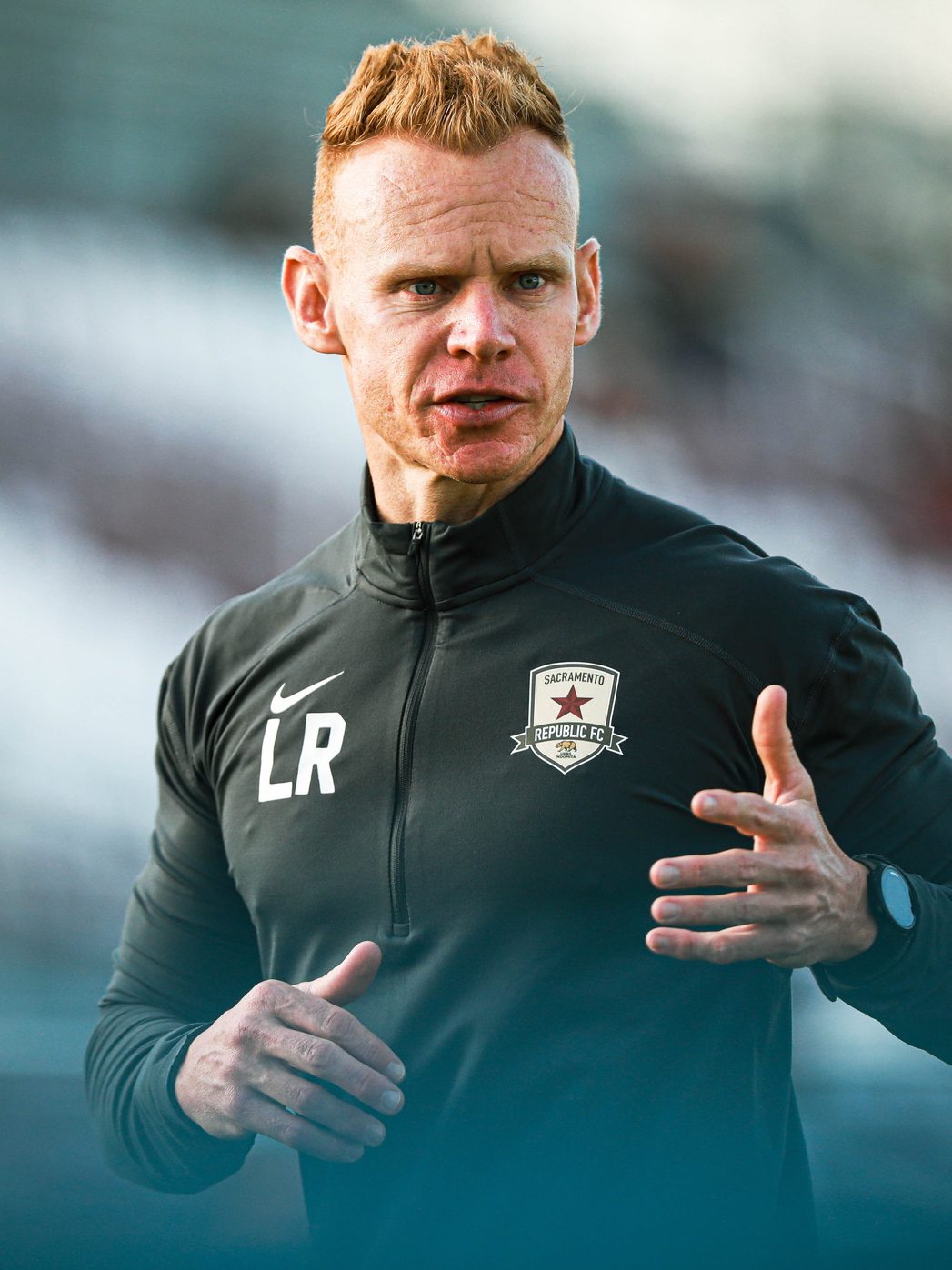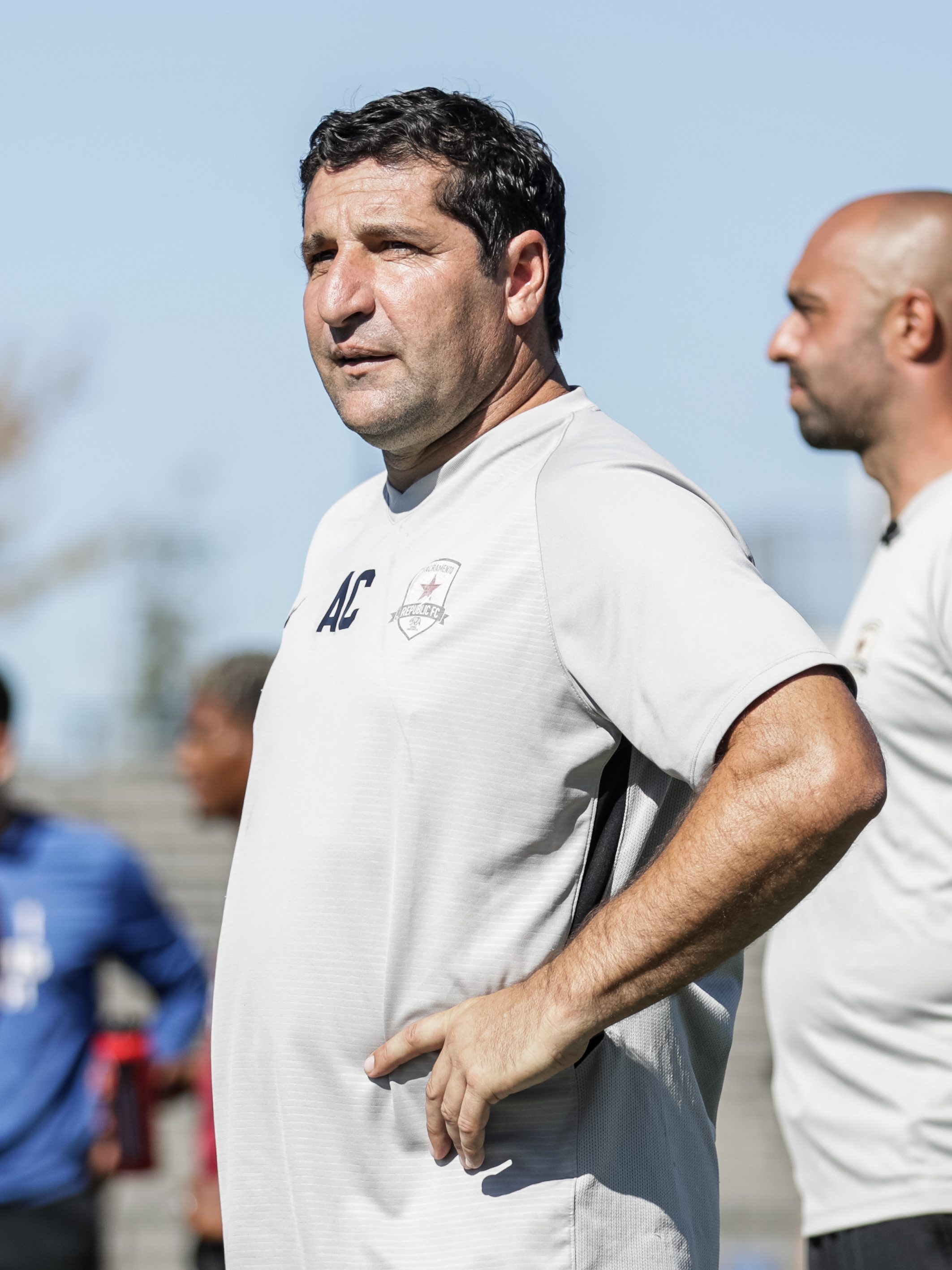 Strength and Conditioning Coach Luke Rayfield returns for his 10th season with the Indomitable Club. A graduate of Sac State, Rayfield has been an integral part of the team's technical staff since day one, keeping the Boys in Old Glory Red ahead of the fitness curve – often incorporating innovative technology and analytics to better understand players' physical performance.
Equipment Manager Alejandro "Capi" Caparelli is back for his fourth season with Republic FC. Capi first came to Sacramento ahead of the 2020 season following many years as Equipment Manager for various clubs, including Real Monarchs, Real Salt Lake, and Chivas USA.
Republic FC's 10th USL Championship campaign will kick off on the road on Saturday, March 11, when the squad travels to Texas to take on El Paso Locomotive. The Indomitable Club will return to Sacramento on March 18 for the 2023 home opener at Heart Health Park, hosting Eastern Conference opponent Charleston Battery for the first time since 2014. The only way to secure tickets today and receive the commemorative 10th season scarf is to become a member. Learn more by calling (916) 307-6100 and visiting SacRepublicFC.com/Memberships.
In February, Republic FC will face off against MLS sides Chicago Fire FC and Real Salt Lake in Tucson, Arizona at the annual preseason Desert Showcase. Both matches will be open to the public and fans can purchase tickets online.