Earlier this week, the Sacramento Business Journal recognized Republic FC's commitment to community investment and being a force for good throughout the Sacramento region. As a part of the publication's annual Corporate Citizenship Awards that recognize organizations and individuals who work toward making our communities a better place, Republic FC was named the overall Corporate Champion of the Year.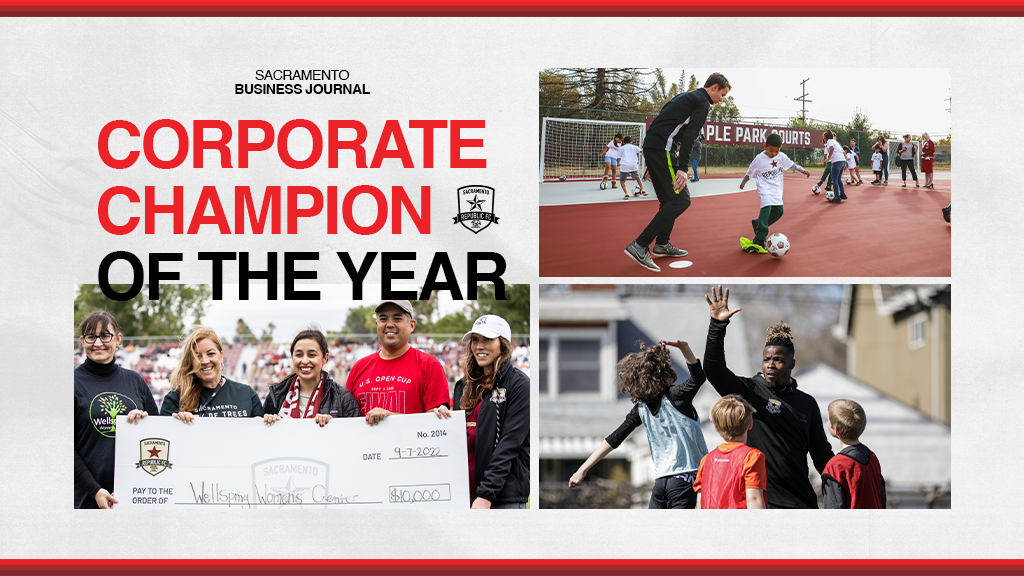 Republic FC received the award at a reception on Thursday morning, where the club joined with companies and organizations from across various sectors to celebrate corporations and nonprofit leadership that provided exceptional support to worthy causes over the past year. Fellow honorees include club partner Western Health Advantage (Corporate Champion for the Arts), Nugget Market (Corporate Champion for Neighborhoods and Communities), and CGI (Corporate Champion for Youth Enrichment). Indomitable partner SMUD was also in attendance as the presenting partner of the awards since 2020. View the full list of honorees in the latest edition of the Sacramento Business Journal.
The Corporate Champion of the Year is awarded to a company that shows its commitment through financial and in-kind support, creative partnerships and contributions of time and resources.
"Sacramento has an abundance of people and businesses who are philanthropic all-stars," said Republic FC Vice President of Community Investment Scott Moak. "To receive an elite honor like this and be named a corporate champion, it's truly humbling and we are so thankful."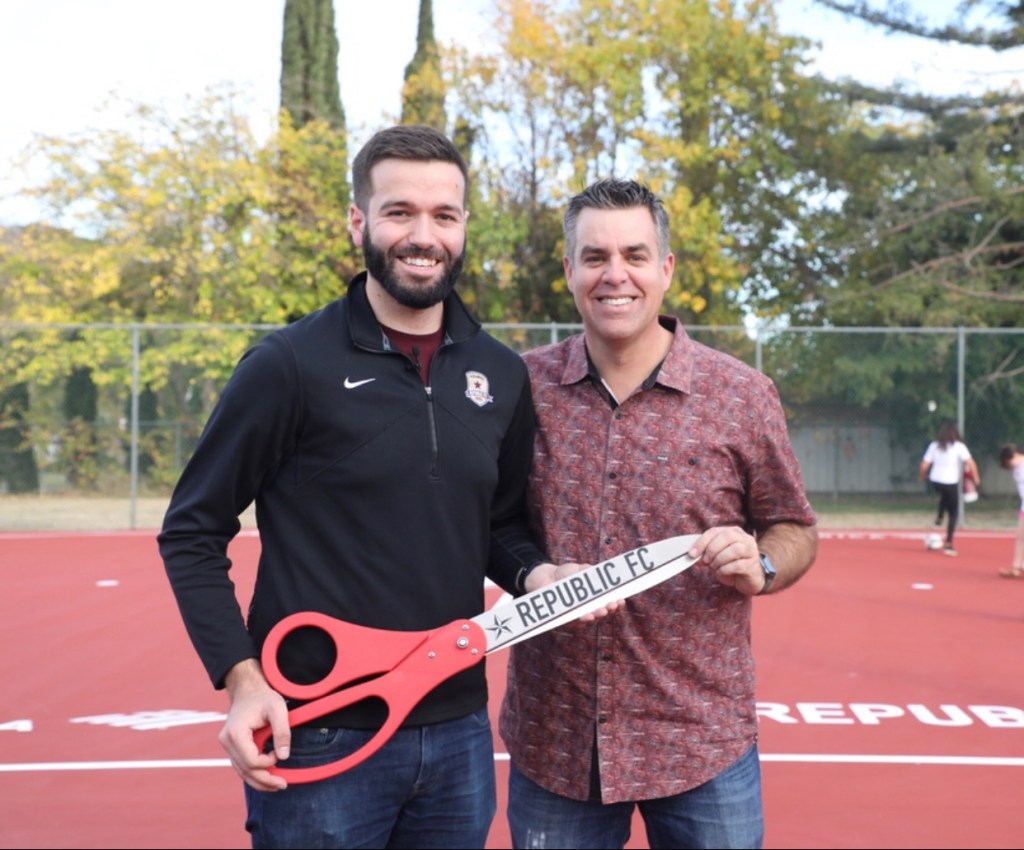 Creating a unified community has been a pillar of Republic FC's core values that have driven the club in its daily actions since 2014. Not only does the club take seriously the responsibility of representing Sacramento on the field, but it is driven to be a leader within the region as well. Whether it's donating to incredible causes, offering scholarships to hard-working students, or creating memorable experiences at Republic FC matches, the club takes every opportunity to serve Sacramentans from all reaches through mutually beneficial programming.
Led by Moak and Director of Community Investment Kevin Burdick, Republic FC is dedicated to uplifting and investing in our diverse community, both for today and the future. It is also a meaningful way for the organization to show appreciation for the fans, partners, and communities that have supported the team on the field for 10 years by addressing issues and challenges that impact them.
Learn more about Republic FC's community work at SacRepublicFC.com/community.