As Republic FC had a strong April on the field, it also continued to make an impact in the community off the pitch. Throughout the month, the club organized several events that showcased its commitment to making a positive impact in the Sacramento region.
Cardiac Kids

The Indomitable Club kicked off honoring a group of very special of Cardiac Kids on Heart Health Night. Through a special school program focused on keeping students active and raising money for various heart-related causes, the group 14 Cardiac Kids raised over $15,000 to support Heart Health in the Sacramento region.
GiGi's Playhouse
Sacramento Republic FC forward Rodrigo Lopez and the club's staff recently visited GiGi's Playhouse in Sacramento. GiGi's Playhouse is a non-profit organization that offers free therapeutic and educational programs for individuals of all ages with Down Syndrome. During their visit, the group spent time interacting with program participants, playing games, and sharing their love for soccer.
SacBiz Corporate Champion Award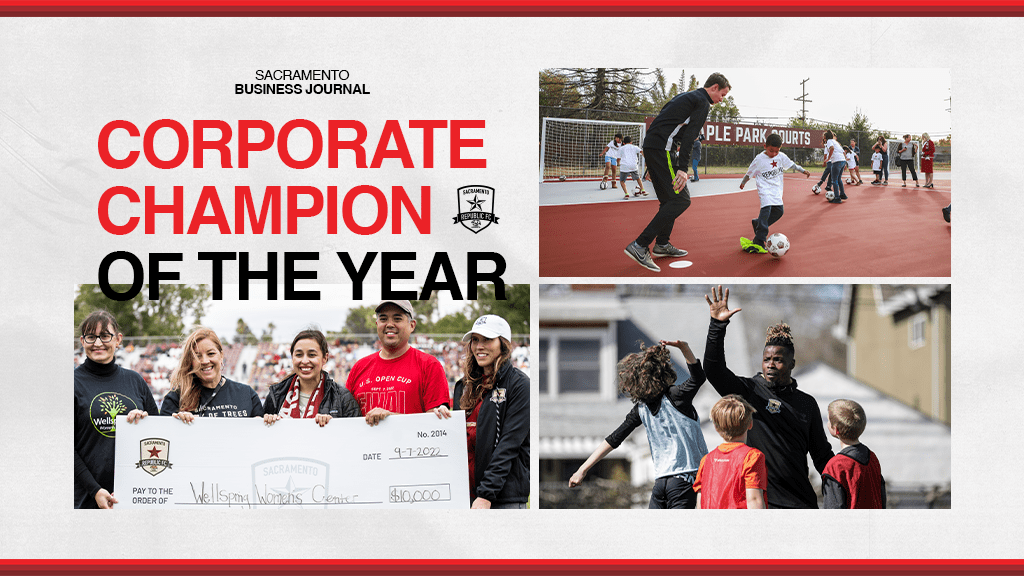 Earlier this month, the Sacramento Business Journal recognized Republic FC's commitment to community investment and being a force for good throughout the Sacramento region. As a part of the publication's annual Corporate Citizenship Awards that recognize organizations and individuals who work toward making our communities a better place, Republic FC was named the overall Corporate Champion of the Year.
Read More Here
Free soccer Clinic with Raising Canes
We had a blast hosting families from Refuge & Strength for a free youth clinic with our partners at Raising Cane's. The kids received training with Republic FC's Youth Camps & Clinics Coaches, as well as two vouchers for two tickets, a soccer ball, and a Raising Cane's swag bag.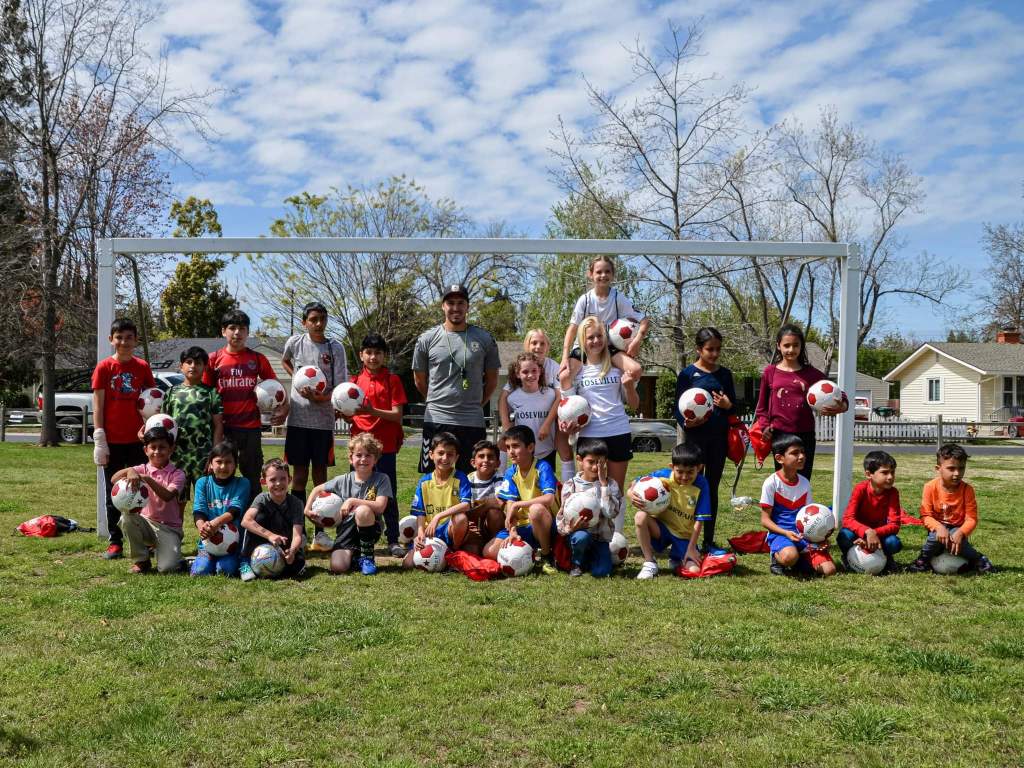 United Black Players of USL Clinic
Republic FC teamed up with the United Black Players of USL this month, hosting a free clinic with Zeiko Lewis, Luther Archimede, and Panzani Ferrety Sousa at Street Soccer USA. UBPUSL works to address inequity within U.S. soccer by providing access, support, and resources to those most in need from youth to professional and everywhere in between.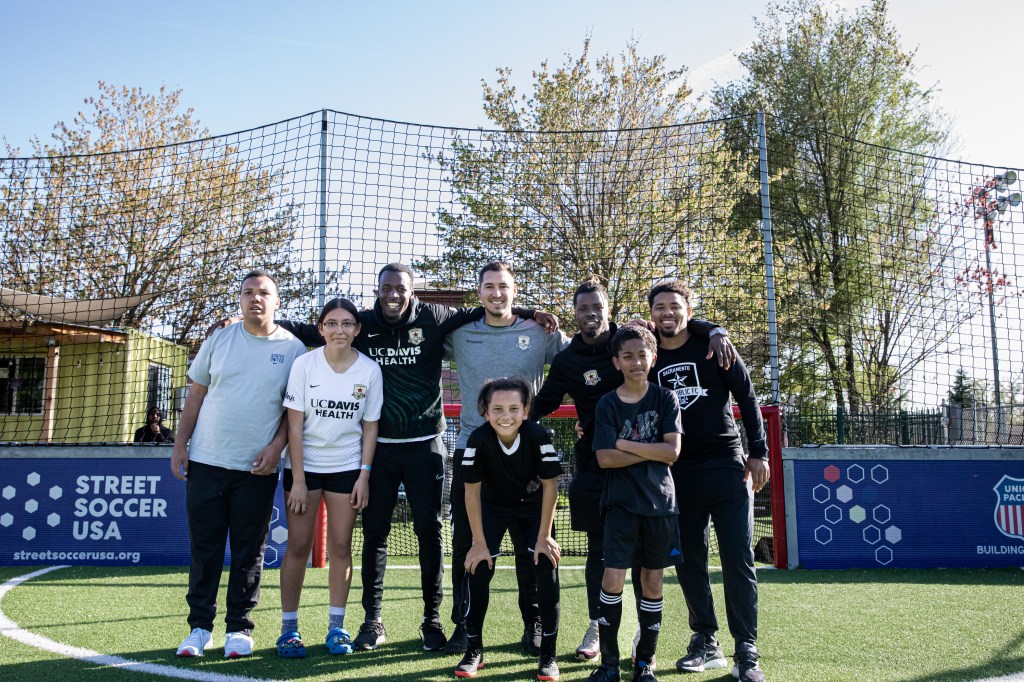 First Responders Night
On April 15th, Republic FC hosted First Responders Night to honor the brave people who serve the community every day. The night featured special appearances by local firefighters and California Highway Patrol officers, who were invited to take part in the pre-match festivities, including a powerful rendition of the national anthem by Officer Holiman of the CHP Valley Division.
Monthly Folsom Prison Visit
Republic FC made its regular visit to Folsom State Prison for a friendly game of soccer with incarcerated persons. Every month, the club visits the facility to create connections and provide a bit of humanity through the game that we all love. April's visit included Danny Vitiello, Johnny Fenwick, and Lee Desmond, as well as Todd Dunivant, Mark Briggs, and assistant coach Danny Dichio.