Republic FC announced today a special offer to thank the region's dedicated teachers, administrators, and school employees. Now through May 17, educators can access a free complimentary ticket for Honor Our Educators Night on May 20 presented by Jessup University, when the Indomitable Club takes on Oakland Roots SC at Heart Health Park.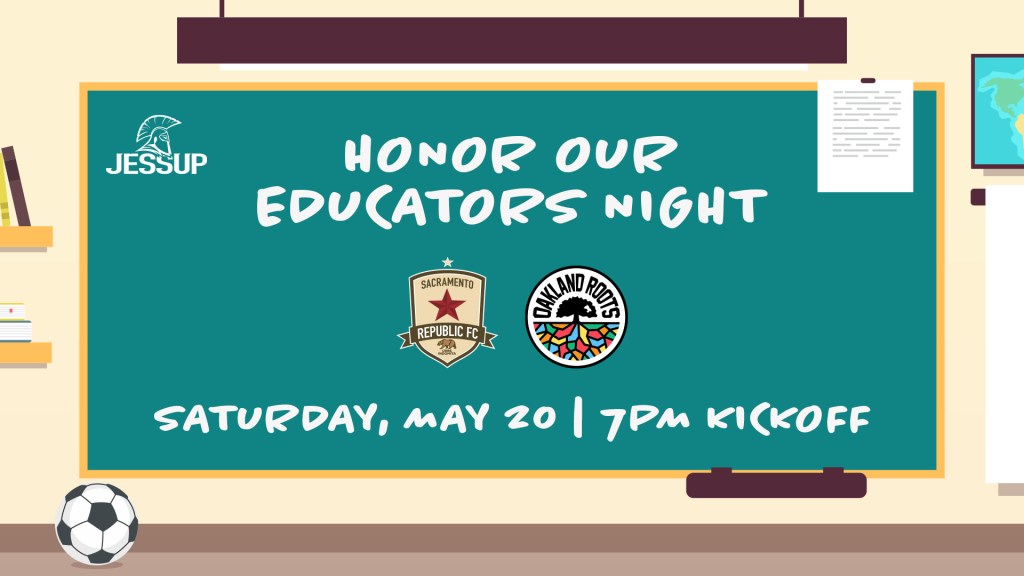 As a part of the night's festivities, the club will feature teachers through on-field activities and presentations, including a special recognition for five student teachers from Jessup University. Later this season, Republic FC will also continue the tradition of recognizing Sacramento County Office of Education's teachers of the year in an on-field presentation at Heart Health Park.
Throughout the year, Republic FC and its partners work to celebrate and support teachers and students – from classroom visits with players and coaches, to developing a soccer-themed board game to help students learn about STEM, to raising over $10,000 in donations for new toys and coats for the region's most in-need families.
To learn more about bringing Republic FC to your school, visit SacRepublicFC.com/Community.