As students throughout the country prepare for the upcoming school year, Republic FC and California First Partner Jennifer Siebel Newsom are reminding educators, parents, and young people about the 988 Suicide & Crisis Lifeline that provides lifesaving support and resources.
Earlier this year, the club and First Partner Siebel Newsom released a 90-second PSA featuring Republic FC Head Coach Mark Briggs and Defender Conor Donovan highlighting the simplicity behind 988, as well as reminders that we are not alone, and that there is help.
As noted in the video, suicide is one of the leading causes of death among young people in the country. Through her platform as First Partner of California, Jennifer Siebel Newsom has been a champion and active voice on mental health – with a focus on young people. Recently, she released a report on the impacts of social media on young people's mental health.
Since July 2022, 988 has been adopted as a free nationwide resource to put crisis care more in reach for people in need. But despite using an easy-to-remember three-digit number for the lifeline, a recent study released by the Pew Charitable Trusts revealed that only 13% of adults in the U.S. have heard of the 988 and know its purpose.
Republic FC and First Partner Siebel Newsom will continue to share the PSA and additional resources with the club's non-profit partners that work with young people around Sacramento.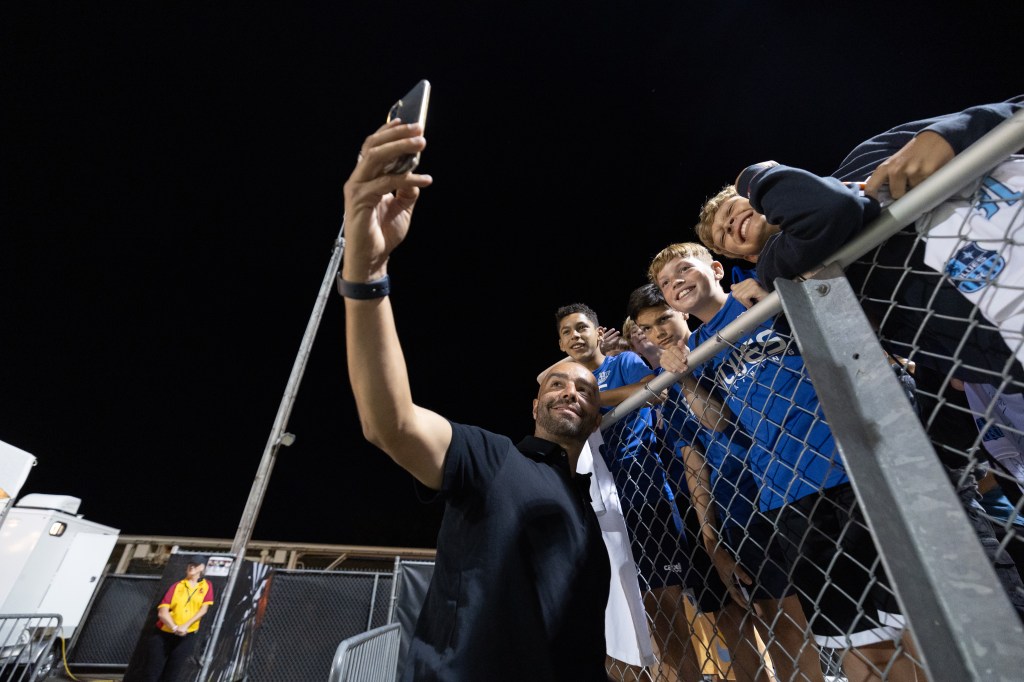 "Young people throughout the nation are facing a crisis of connection and a loneliness epidemic that has adversely impacted their mental health," said California First Partner Jennifer Siebel Newsom. "California is addressing this crisis head on through major investments in an overhaul of our youth behavioral health system. A key part of this work is destigmatizing mental health and normalizing mental health care. I am so grateful to Sac Republic FC – who are such an influential and important voice in our community – for using their platform to uplift the 988 Suicide and Crisis Lifeline to help ensure no one feels alone- even in the toughest of times."
"Mental health is a really difficult thing to handle and to understand, and I think the way the world is with social media, it's extremely important that my kids and all the other kids don't get lost in that and understand that there are avenues that can help them," said Republic FC Head Coach and father of three Mark Briggs. "Being honest and being open with our kids can help them better understand what they're feeling, and can only help them in whatever scenarios they're put into in their future."
In a first of its kind partnership, Republic FC announced earlier this year a partnership with Western Health Advantage and WellSpace Health to add a 988 patch to every jersey worn by the club's first team and youth academy players.
"Republic FC players are admired and respected. When they wear 988 on their sleeve they are sending a powerful message that it's OK to say you are hurting and it's OK to reach out for help. And because it's 988 – the National Lifeline – they are sending the same message whether they are playing at home or away. It's a local partnership with national impact – exactly what 988 needs," said WellSpace Health CEO Dr. Jonathan Porteus.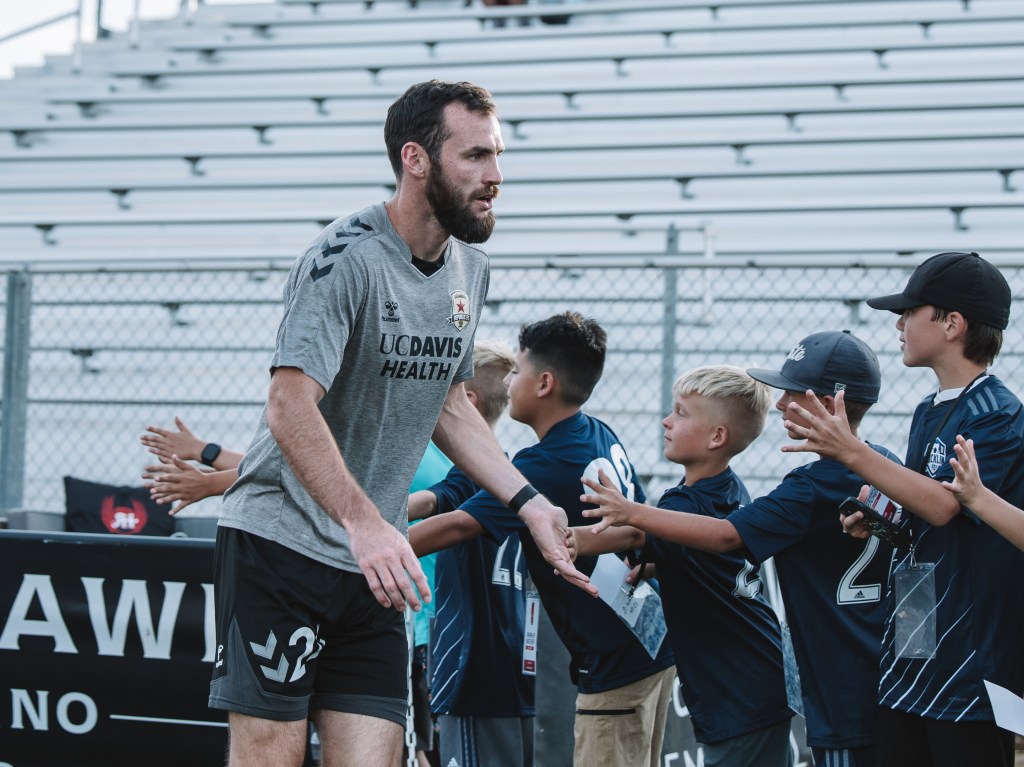 For Republic FC Defender and Team Captain Conor Donovan, participating in the PSA was an opportunity to show fans – especially some of the kids that watch the team play every week – that there is no shame in seeking help if they are struggling. "I think mental health is a topic that can be hard to talk about for people, and we want to share the message that no matter what you're going through, there are people and resources that can help," he said. "It's incredible to be a part of an organization that's using its platform to promote these valuable resources."
The club will continue to explore opportunities with its players and coaches throughout the season to destigmatize and normalize conversations about mental health. In May, the United Soccer League (USL) launched its NEED SUPPORT? campaign to drive awareness of the lifeline across the league.
For more information about the 988 Suicide & Crisis Lifeline, visit 988Lifeline.org.
If you or a loved one are experiencing suicidal thoughts or need mental health support, call/text 988 or visit 988Lifeline.org/chat to talk to a trained counselor. All conversations are free and confidential.