Western Health Advantage, WellSpace Health, and Republic FC partner to draw awareness to national Suicide and Crisis Lifeline
988 – the national, three-digit dialing code – routes callers and chatters to trained counselors who listen and provide lifesaving support and resources
Lifeline Patch will debut on Republic FC's Legacy Kit beginning on Saturday, March 18
---
SACRAMENTO, Calif. — Sacramento Republic FC and Western Health Advantage, joined by non-profit partner WellSpace Health, take another bold step in prioritizing community health by utilizing the reach of sports marketing for good. Beginning this weekend, Republic FC's first team and academy jerseys will feature a patch on the right sleeve promoting 988 – the national Suicide & Crisis Lifeline.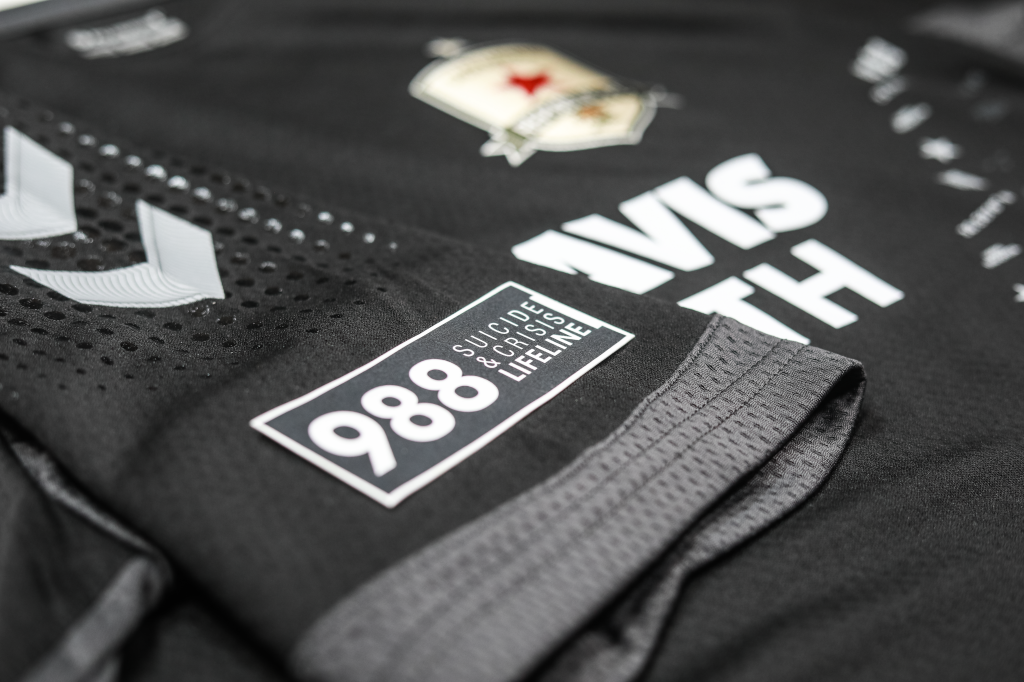 The first of its kind partnership is designed to bring awareness to suicide and mental health concerns and crisis, provide resources for those in need – for people in distress or their loved ones looking for help, and continue to elevate conversations about community wellness.
Republic FC and its partners will create an important conversation point that can help save lives when the 988 patch is seen weekly in every community where the team takes the field, nationally as broadcasters talk about the importance of the crisis line when they see the patch, and every time a fan wears the jersey regardless of the city.
According to the CDC, suicide is the second-leading cause of death among young people, and, prior to the COVID-19 pandemic, was the tenth-leading cause of death in the nation. The Substance Abuse and Mental Health Services Administration (SAMHSA) reports that for every one person who dies by suicide annually, 316 people seriously consider suicide, but do not kill themselves. Since its founding as a 1-800 number in 2005, the national lifeline has received over 20 million calls from people in distress looking for support. Now, 988 supports callers, chats and text messages, with help available within 45 seconds. The Lifeline can be used by anyone – those in crisis or those who care for someone in need – and for mental health concerns, not just suicide.
"A big shoutout to the Sacramento Republic FC for raising awareness about 988 – the National Suicide & Crisis Hotline. They're sending an important message to people who are struggling with their mental health and looking for help: we're there for you. That's what leadership looks like," said U.S. Health and Human Services Secretary Xavier Becerra.
"Help is only 3 digits away for anyone, at any time. And this resource completely cuts out the stigma for someone who is thinking about reaching out for help. I lost a very dear friend to suicide last year and I just can't help but to wonder if there was an easier path for him to reach out and ask for help," said Republic FC VP of Community Investment Scott Moak. "We hope that by the end of this season every soccer fan, friend and family of a soccer fan, and anyone who comes across this initiative will know what 988 is there to do."
"Republic FC players are admired and respected. When they wear 988 on their sleeve they are sending a powerful message that it's OK to say you are hurting and it's OK to reach out for help. And because it's 988 – the National Lifeline – they are sending the same message whether they are playing at home or away. It's a local partnership with national impact – exactly what 988 needs," said WellSpace Health CEO Dr. Jonathan Porteus.
"The need for mental health services and support for people in crisis continues to increase, and helping bring 988 to everyone's attention is an effort Western Health fully supports. We want 988 to be as well-known and available as 911 is for medical emergencies, and this campaign and partnership is just a start to bringing that awareness to everyone," said Garry Maisel, president & CEO of Western Health Advantage.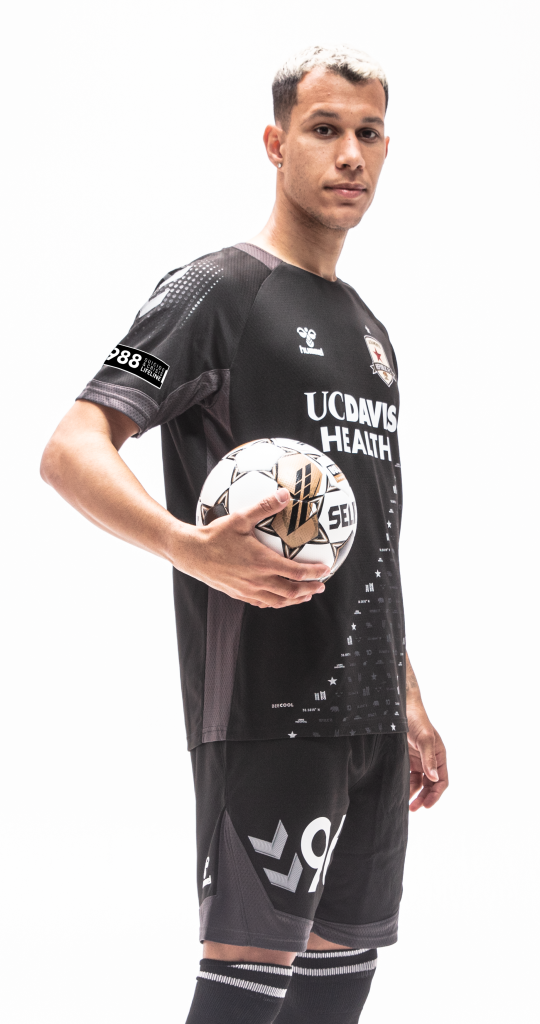 Throughout the year, Republic FC and its partners will continue to highlight mental health by driving awareness through community investment programs and beyond. As part of the partnership, a portion of the proceed from every kit sold will support local mental health and wellness initiatives through non-profit partners. As SAMHSA reports, 90% of callers report that follow-up has helped keep them safe.
WellSpace Health is a statewide leader in designing and delivering integrated healthcare that treats the whole person, body and mind. WellSpace Health's 988 Suicide and Crisis Center is the second largest crisis center in California answering more than 100,000 calls, texts, and chats from across the country. Other nonprofit partners and mental health professionals will join this initiative as the season progresses, in order to further increase awareness about the new hotline number, while also providing key mental health resources to people seeking help.
To make this initiative a reality, Western Health Advantage expanded its partnership with Republic FC, building on the investment levels from the club's inaugural season in 2014. In 2021, the two partners would launch a community health awareness initiative by renaming the team's home field to Heart Health Park. The name – Heart Health Park – was selected to directly address a global health concern and demonstrate how professional sports teams and business leaders can stand together to invest in the fans and communities that support them. Western Health Advantage extended their partnership with Republic earlier this year, ensuring Heart Health Park would remain a beacon for community wellness.
Republic FC's tenth season continues with its first home match on Saturday, March 18 when Charleston Battery visits the Capital City. Kickoff at Heart Health Park is set for 7:00 p.m. the match will be broadcast live on FOX40, Antenna TV 40.2, FOX40.com and the FOX40 News mobile app, and streaming nationally on ESPN+.
For more information, visit SacRepublicFC.com.
# # #