When Republic FC first took the field in 2014, Sacramento native Cameron Iwasa was away at college at UC Irvine in Southern California. Thousands of miles away, he did what he could to follow his new hometown team, from watching highlights online and reading up on storylines, to even attending his first Republic FC match when the club played Orange County Blues on the road.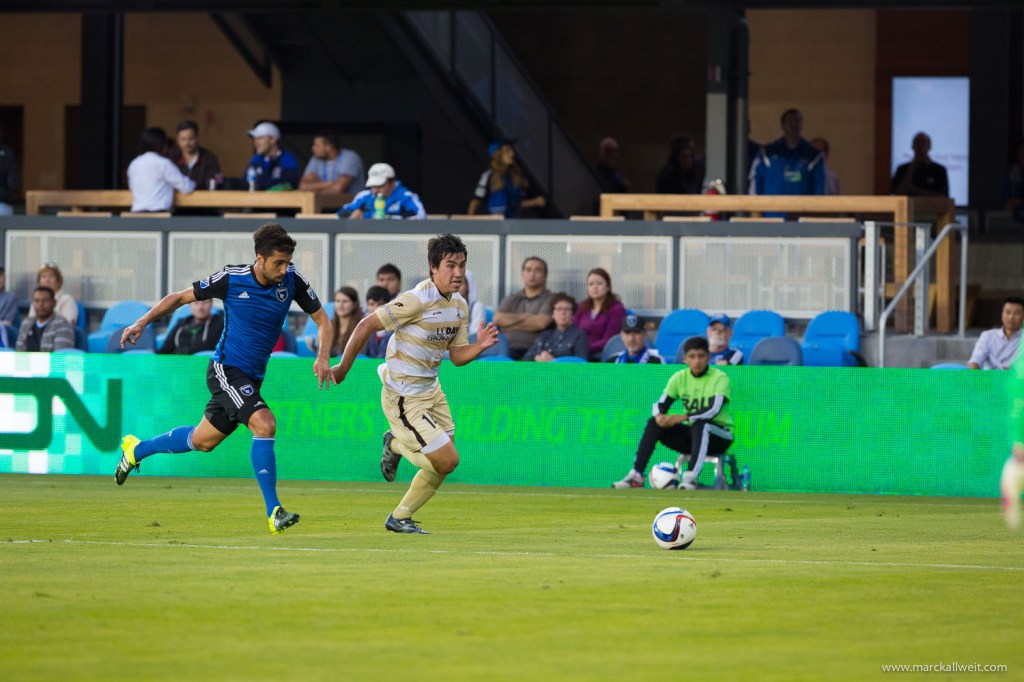 "I was in Irvine, so I never actually got to experience a game at Hughes Stadium or Bonney Field that first season," he said. "I kept up with the team throughout the season and even remember watching the championship game on my phone when I was in Vegas to play against UNLV."
Even as he watched from a distance, Iwasa knew that what was happening in Sacramento was special. But what he didn't know, and couldn't imagine, was that just a year later, Republic FC would become personal as the forward signed his first professional contract with the club. "Growing up in Sacramento, I always had aspirations of playing pro soccer, but never dreamt that there would one day be a team in my hometown and that I would be able to play in front of my family," he said.
When he stepped onto the field for the first time in Sacramento, Iwasa finally got to experience first-hand the passion and energy that surrounded the club. "These are the best fans and they welcomed me with open arms. I went on to have so many incredible moments with this club, and getting to do it all in the city I love and grew up in just made it all the more special."
Iwasa went on to etch himself in Republic FC history as the club's all-time leader in goals, appearances, starts, and minutes. He played all but one season of his career in Sacramento before hanging up his boots at the end of the 2021 season. Since then, he's stayed connected to the club as a guest broadcaster, while also re-establishing himself as a supporter. "Over the last two years, it's been so much fun getting to watch the team as a fan and not a player, just like how it was in 2014," he explained.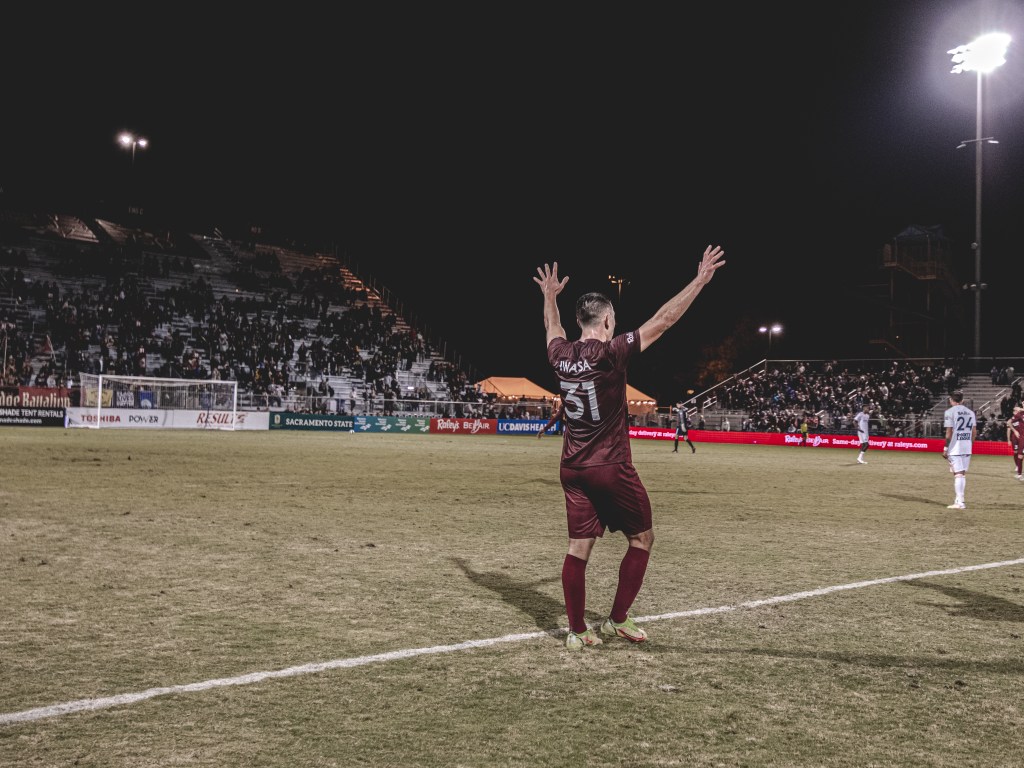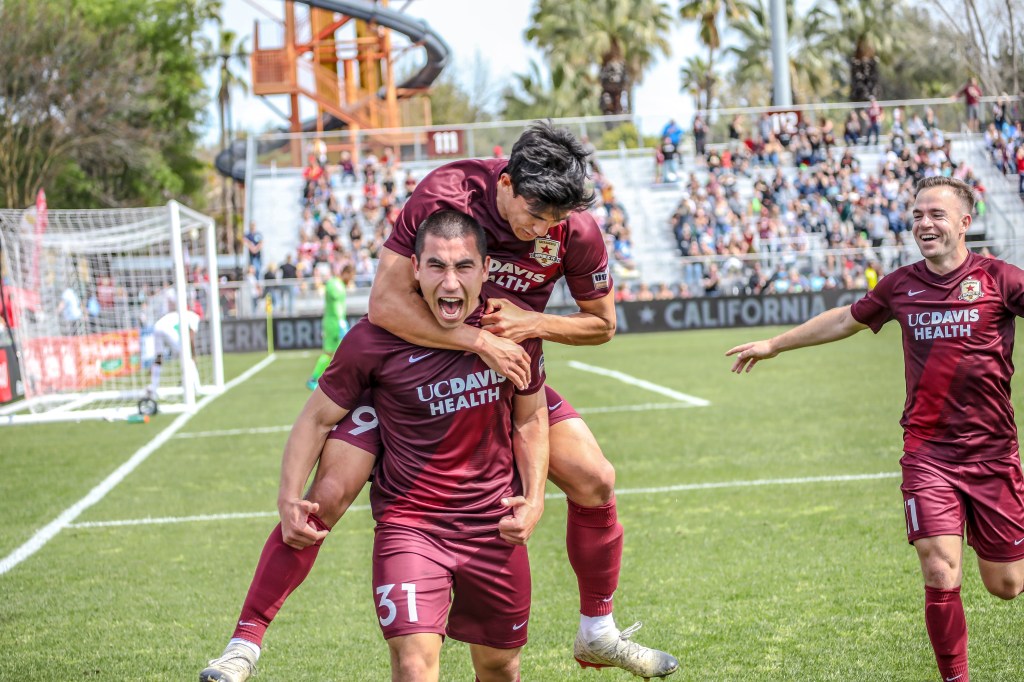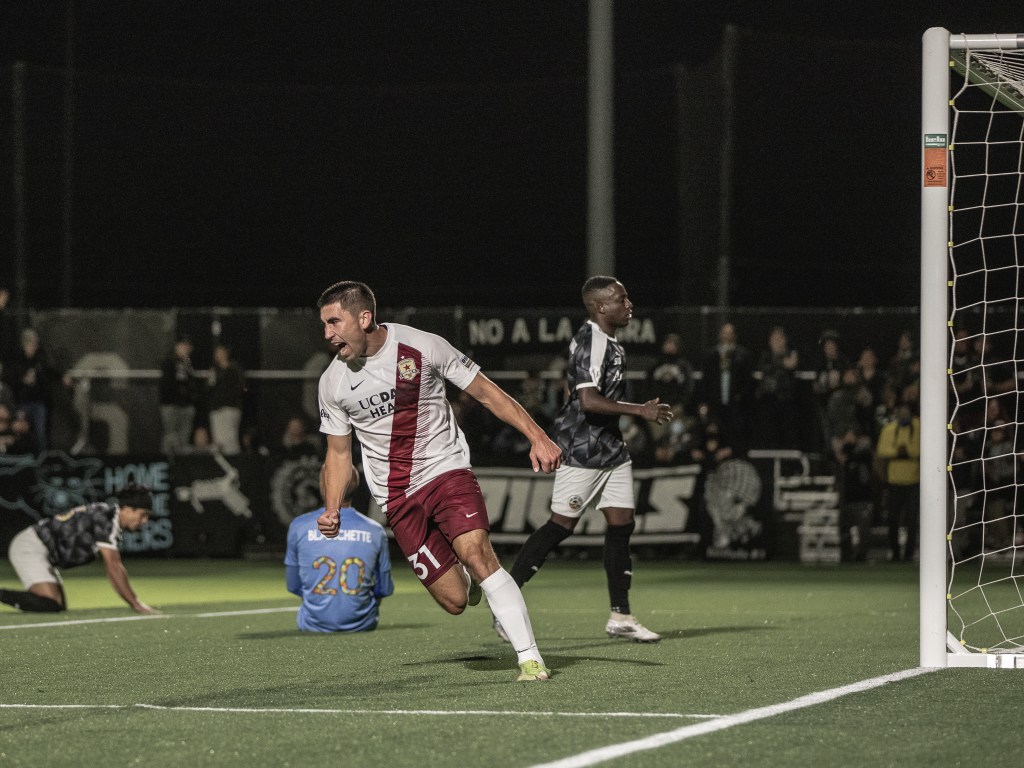 And with the club's return to Hughes Stadium coming up on August 26, Iwasa can't wait to finally take it all in: "I've heard so many stories about the 'Hughes experience' and I'm really excited to be able to see it for myself." Apart from his own personal excitement ahead of the celebration, Iwasa knows how big of a moment this is for Republic FC, Sacramento, and the soccer community. "This is where the story of Republic FC began and these fans and this city rallied behind the club in a way that only Sacramentans can," he said. "The team is now such a big staple in Sacramento – both as a soccer team and as a community-based organization – as well as across professional sports and now we've set the stage to showcase that once again."