Republic FC closed out one of the toughest stretches of its schedule with a win on Saturday night. The derby with Oakland Roots SC – the third of the season across league play and the U.S. Open Cup – ended with a 1-0 score line favoring the Indomitable Club in enemy territory.
Since July 22, Republic FC has played nine games in seven weeks, with seven of those games coming on the road. In that span the club claimed five wins with four on the road. All but two of their opponents currently sit above the playoff line in their respective conference.
"That win was really important for us tonight," said Head Coach Mark Briggs following the match. "And it gives us a platform to go and put ourselves in a strong position in the final six games."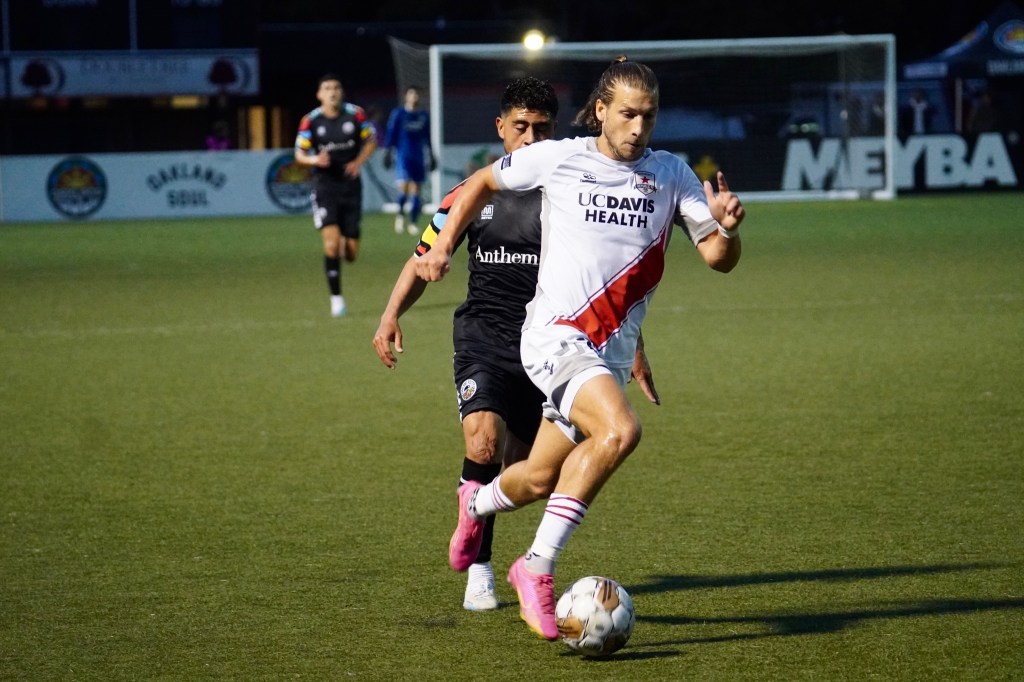 Sacramento took advantage of a chance early and never looked back, as Sebastian Herrera converted from the spot just two and a half minutes in. In the Colombian's first start since returning from injury on August 26, the score was his first goal since his last successful penalty on June 24 against San Antonio FC.
This season, Sacramento is unbeaten in 20 of 28 matches when scoring first with 16 wins and four draws and is tied for the league lead with 26 goals in the first half of matches.
The result also marked the first road win by either side in the rivalry in 10 all-time contests. Sacramento has won the last four – winning each meeting this season as well as last August 27. Buoyed by a standout performance from Carlos Saldaña between the sticks – earning the Vallejo native Team of the Week honors – Sacramento claimed its conference-leading 10th clean sheet of the season to maintain its standing as the league's top defensive squad.
"Gritty, hard-working, showed fight and showed spirit, showed mentality," Briggs continued, speaking of his squad on Saturday. "[It] wasn't necessarily our greatest performance, but they did the things that I asked of them."
Now, the club can take advantage of a bye week ahead of its final six games of the season. With four of its final six matches at Heart Health Park, the Indomitable club is in prime position to claim its ninth playoff berth in ten seasons. Sacramento next takes the pitch on September 16 against El Paso Locomotive FC on Noche Latina at Heart Health Park.