Republic FC closes out a stretch of three games in eight days Saturday with its penultimate road contest of the regular season. Once again, they face off against a team they bested earlier in the year – Colorado Springs Switchbacks FC. But this time, enemy territory elevates the challenge of playing another strong squad fighting for playoff position.
Sacramento enters the match in good form after three unbeaten results and three clean sheets. But Colorado Springs enters off a resounding win of their own the previous week and are always tough on their own ground. It'll be a challenging night in the Rockies with a hostile crowd, altitude, and a playoff environment all sure to impact the match.
"Obviously, you're playing against a very good team with some dangerous pieces," said Mark Briggs on Thursday. "But we've got nothing to fear. We're in good form. We've got to go there and stamp our authority on the game and come back with points."
Sacramento has performed well throughout a busy stretch. The club now sits tied for the top mark in the league with 12 clean sheets – a testament to the collective effort of the squad and their strong focus.
"I've been really pleased with our mentality and our attitude to the game plan, to the actual game itself," Briggs said of his squad. "Defensively, I think we've been excellent. We've just got to tweak a few things from an attacking standpoint."
"I think there's a really good feel [right now]," said Lee Desmond. We've got three clean sheets in a row which is huge for not just the defense, but for the whole team. If we can carry that into the last few weeks and into the playoffs, we've got a big chance because we know we can score goals."
With every game having implications on the playoff picture, every team is giving it their best shot each time out. That makes things tough for every squad from first place to 12th, especially in the Western Conference where five teams sit within three points of one another – including Colorado Springs.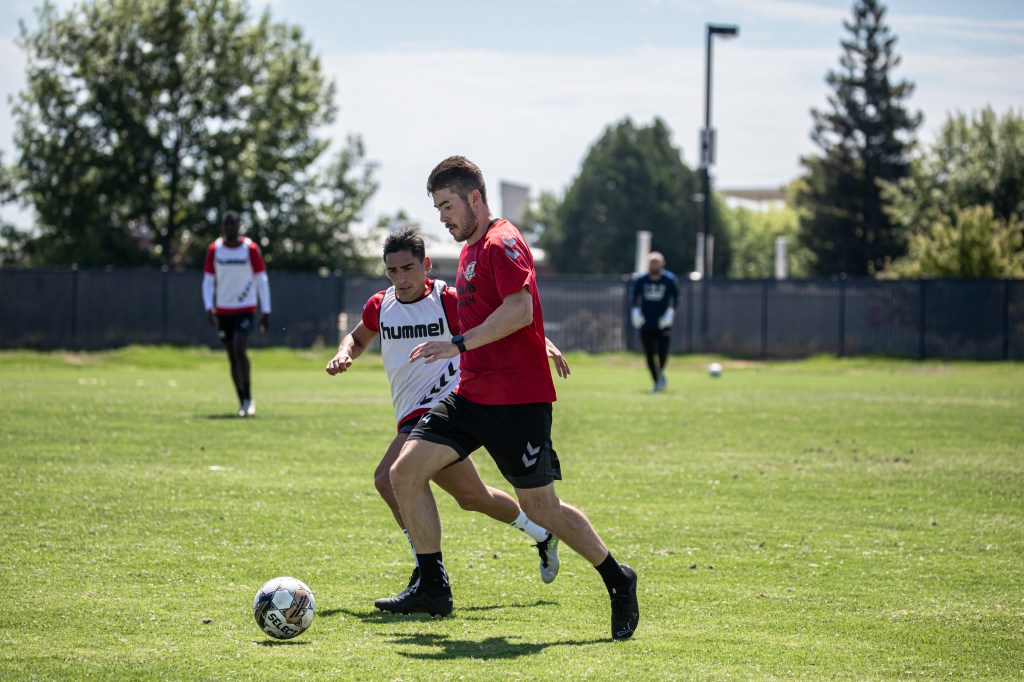 "New Mexico were fighting for their lives to get in the playoffs and keep the season alive. Saturday, Colorado are obviously fighting to try and move up and secure their place in the playoffs," Briggs said about what the playoff race means to teams. "And we're obviously fighting for the first seed in the Western Conference and the first seed overall. For every team, every game is really important right now."
"The closer we're getting to the to the end of the season and the playoffs, that buzz is starting to build", Desmond said. "But there's a long way to go, so we have to keep our feet on the ground."