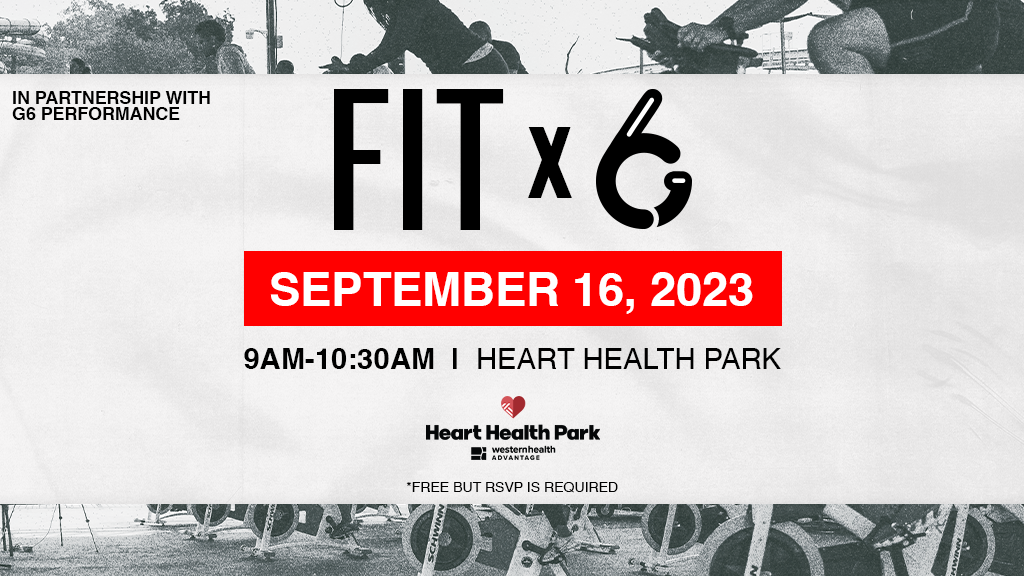 Get ready to pump up the fun and your heart rate! Republic FC and G6 Performance Training have joined forces in an exciting partnership that's all about community wellness. Mark your calendar for September 16 because Heart Health Park is turning into a fitness playground for Fit x G6 – a FREE workout extravaganza for everyone. Participants will have the option to make a donation to the American Heart Association upon registration, with Republic FC matching any donations. Each attendee will also receive a free ticket to that night's Republic FC match, as well as a swag bag with fun club gear.
DETAILS
When: September 16th, 9am-10:30am
Where: Heart Health Park
RSVP is required, register here: Register Now>>
ABOUT G6 PERFORMANCE
G6 performance is a performance training facility located here in Sacramento. With a team of dedicated trainers and coaches, G6 performance is committed to fostering a mindset that translates into every aspect of your life. They are passionate about motivating their members to embrace healthier choices, embrace challenges, and cultivate resilience. G6 Performance's facility isn't just a place to sweat; it's a community that uplifts, encourages, and empowers. To learn more about G6 Performance, visit g6athletes.com.