Republic FC and Bank of Marin are teaming up to deliver holiday cheer to hundreds of kids in North Sacramento through the club's annual Winter Wishlist donation drive. Fans and community members are encouraged to donate new toys and coats for North Sacramento Robla School District elementary school children. Donations are being collected now through December 9 at any of the six regional Mimosa House locations, as well as at At Ease Brewing in Midtown.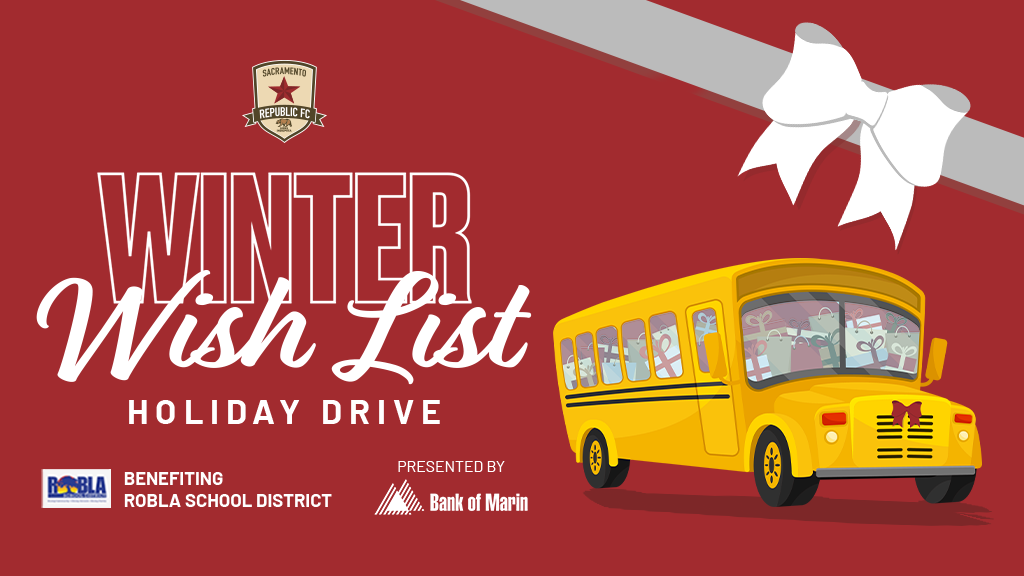 To kick off the giving spirit, Sacramento County Supervisor Phil Serna and Macy's at Arden Fair will donate $4,500 to purchase new coats and toys. Fans can also give cash donations or purchase items selected specifically for the children and families of the district through a curated Amazon Wishlist. To donate cash or select items ranging from $10-30 from the Amazon Wishlist, visit SacRepublicFC.com/wishlist.
"Creating a Unified Community is at the heart of who we are as a club, and what better way to do that than to support those who are the most in need," said Scott Moak, Republic FC Vice President of Community Investment. "Robla School District and its students are often forgotten about, and it is our duty to bring together our club, partners, and the community to make sure these families don't feel left behind this holiday season."
"We believe that doing our part to build a stronger community is essential to our collective success, and we are proud to work together with Republic FC to give children and their families a reason to smile this holiday season," said Tim Myers, President and CEO, Bank of Marin.
The Robla community is home to so many great people and wonderful families, but unfortunately there is such a high level of poverty in this area," said Robla School District Superintendent Ruben Reyes. "Our job is to educate children, but we have found that many other needs are often brought to our attention and we don't always have the resources to help these families in the many ways that they need assistance. The holidays can be really tough for a lot of our students and their families, and we are so grateful for this partnership with Republic FC and Bank of Marin to support our community."
Before the students break for the holidays, volunteers from Republic FC will prepare gifts and deliver them throughout North Sacramento. The Robla School District, one of the oldest school districts in the region, serves over 2,300 students and faces many unique challenges; more than 90% of the district's families live at or below the federal poverty line and over 20% of students are without a permanent address. The staff and teachers in the district are not just educators, but often a lifeline and resource for daily life.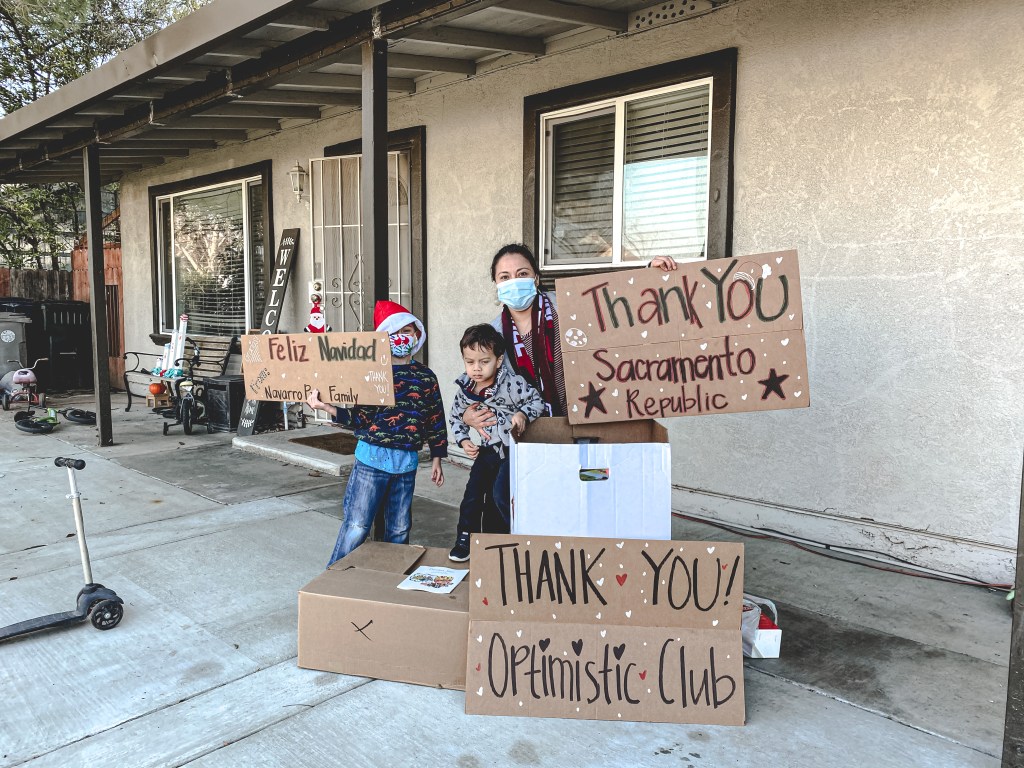 This is the third year that Republic FC and its partners have come together to support North Sacramento students. The program began in 2020 to provide resources and holiday hope as the pandemic impacted daily life and school. Each year, the program has grown with more coats, toys, and additional support for families, such as fresh fruit and produce, milk and even gift cards to local grocery stores. Thanks to generous contributions from fans and partners, the club has collected thousands of gifts and coats, enough to fill three school buses – with the intention of doing even more this holiday season.
Since opening its doors in 1990, Bank of Marin and its employees have been committed to uplifting their community – donating millions of dollars, serving on hundreds of nonprofit boards/committees, and volunteering thousands of hours to local philanthropic endeavors. Today, the bank serves customers and communities in 10 counties across Northern California, including Sacramento and Placer counties.