The United States Men's National Team has secured a berth in the Round of 16. As the approach now turns to knockout football, it brings with it a whole new pressure of win-or-go-home. They face off with Group A's winners bright and early Saturday morning, a Dutch side also unbeaten through their first three contests.
The Matchup: USAvNED
Stage: Round of 16
Saturday, December 3
7:00 AM PT kickoff
Venue: Khalifa International Stadium, Al Rayyan
Watch: FOX40, Telemundo
Outlook: United States
Through the Americans' three group stage matches, the backline has shined. A gritty win over Iran in a do-or-die scenario was achieved in part due to strong defending, which repeatedly kept opposing chances away from goal in the second half. That kind of performance will need to be maintained if they wish to survive and advance. It's far from unreasonable to expect, as Matt Turner, Tim Ream and company have now led two straight clean sheets, and not allowed a goal in the run of play to this point.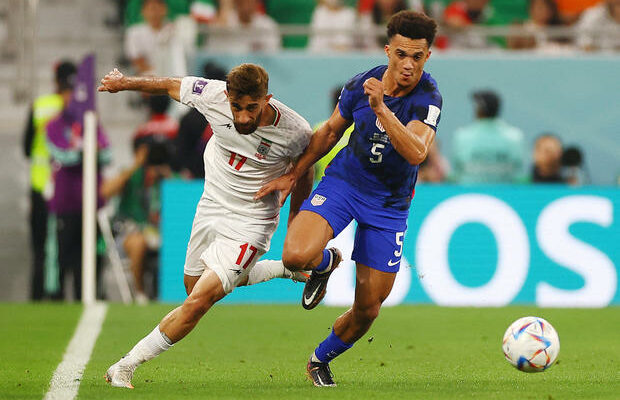 Entering the knockout rounds, who steps up off the bench will be a topic to watch. Christian Pulisic and forward Josh Sargent each exited early against Iran, Sargent with what appeared to be a serious injury. Each are reported to be available, but regardless, minutes from Gio Reyna, Jesus Ferreria, Jordan Morris and others off the bench – which some fans have clamored for – may need to play a part.
Outlook: Netherlands
The Dutch are far from the world-beaters they were in their 2014 third-place finish. But they have met the expectations of a group winner, conceding just once and going unbeaten in Group A. Against Qatar and Senegal, they dominated the attacking side of the ball, and performed well defensively. Like the United States, they have only allowed a single score in the tournament. Led by Liverpool cornerstone Virgil Van Dijk in the back, and Golden Boot shareholder Cody Gakpo up top, they're a balanced squad that has plenty of potential for a deep run.
History
2022 is the third straight appearance for the U.S. in which they've reached the knockout rounds. The United States last trip to the Round of 16 came in 2014, most notable for Tim Howard's record 15 saves in a 1-2 extra time loss to Belgium.
An American victory Saturday would put the Stars and Stripes through to the Quarterfinal stage for the first time since 2002, when they bested Mexico in the Round of 16 – to date still the nation's only knockout round win all-time. That year's squad featured one Gregg Berhalter at center back for a Bruce Arena-led USA team.