In July, Republic FC continued to showcase its commitment to the community through impactful events and initiatives – from a Special Olympics clinic, to kicking off a month-long community initiative alongside the Women's World Cup, to opening the club's 12th futsal court.
Salute to Service Night
To kick off the month, Republic FC organized a heartfelt and patriotic "Salute to Service" night to honor the brave people who serve in the military, as well as their families and others who support the military community. Thanks to a surprise flyover during the national anthem, the atmosphere was filled with gratitude and pride as fans, players, and staff came together to show their appreciation for those who protect and serve the nation.
Prior to the match, defender Conor Donovan and the club's front office took a trip to Beale Air Force Base to learn more about different missions and operations.
Homeless World Cup
For the first time in its 20-year history, the Homeless World Cup was hosted in America – more specifically at Sac State. Since 2003, the tournament has been held each year to provide a global support network, inspire people who are homeless to change their own lives, and change perceptions and attitudes toward people who are experiencing homelessness.
Throughout the tournament, Republic FC players, coaches, and staff flocked to Hornet Stadium to catch all the action, with a different player helping to present the daily fair play award. The Scottish team was treated to a special surprise as Club chaplain – and fellow Scotsman – Robert Briggs invited the squad to take in a Republic FC training session.
The tournament champions – Mexico and Chile – were recognized during halftime at Republic FC's July 15 match, along with several individual award winners.
Special Olympics Clinic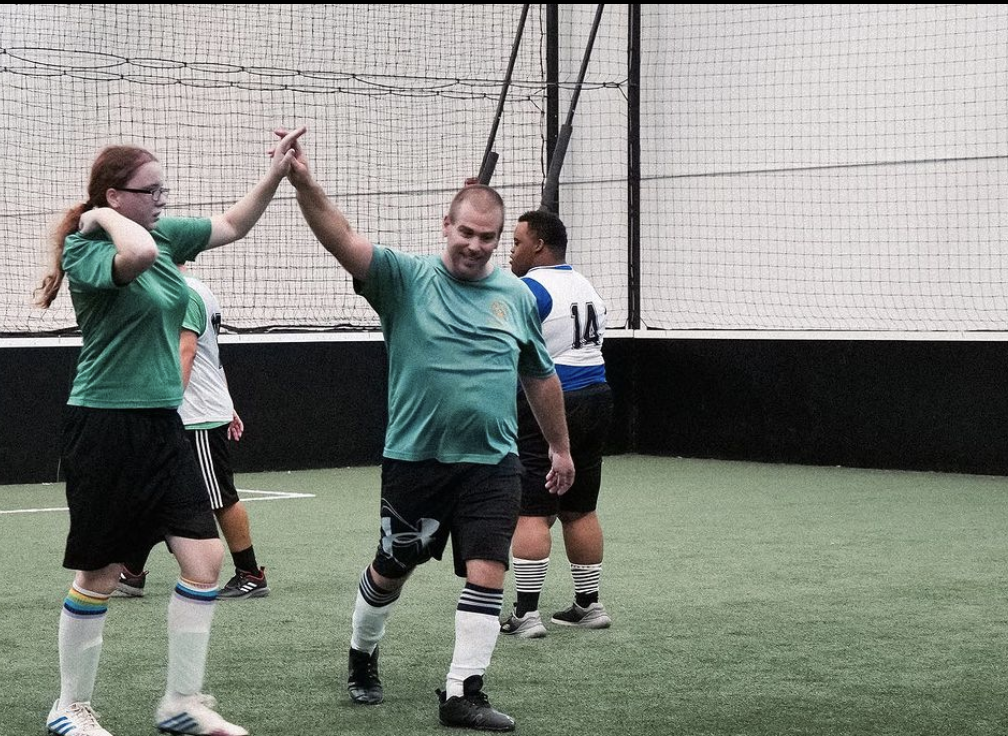 Along with partner Le Five Indoor Soccer, the club teamed up with Special Olympics Northern California for a free soccer clinic with participants getting the opportunity to get active and work on their skills on the pitch. The clinic kicked off the development of a new Republic FC / Special Olympics Unified Soccer Team, which will be headed up by Filip Handl, a longtime coach for Republic FC's Youth Training Programs and active participant in Special Olympics programming.
Women's World Cup Kicks Off
As the world's best athletes playing in the Women's World Cup on the other side of the globe, Republic FC is giving fans in Sacramento a way to cheer on their team and support young athletes throughout the tournament.
It was a packed house at Le Five Indoor Soccer in Rancho Cordova as team USA faced Vietnam to defend their World Cup title. While Sophia Smith and company took a 3-0 win, hundreds of youth players took to the pitch at Le Five with games kicking off throughout the night – and maybe a future World Cup super star was among them.
To support the next generation of female athletes and leaders, Republic FC is hosting a month-long sports bra collection drive to benefit Girls on the Run of Greater Sacramento. Fans can dro poff new sports bras at one of the partner locations around town, or "give with a click" and shop the Amazon Wishlist today.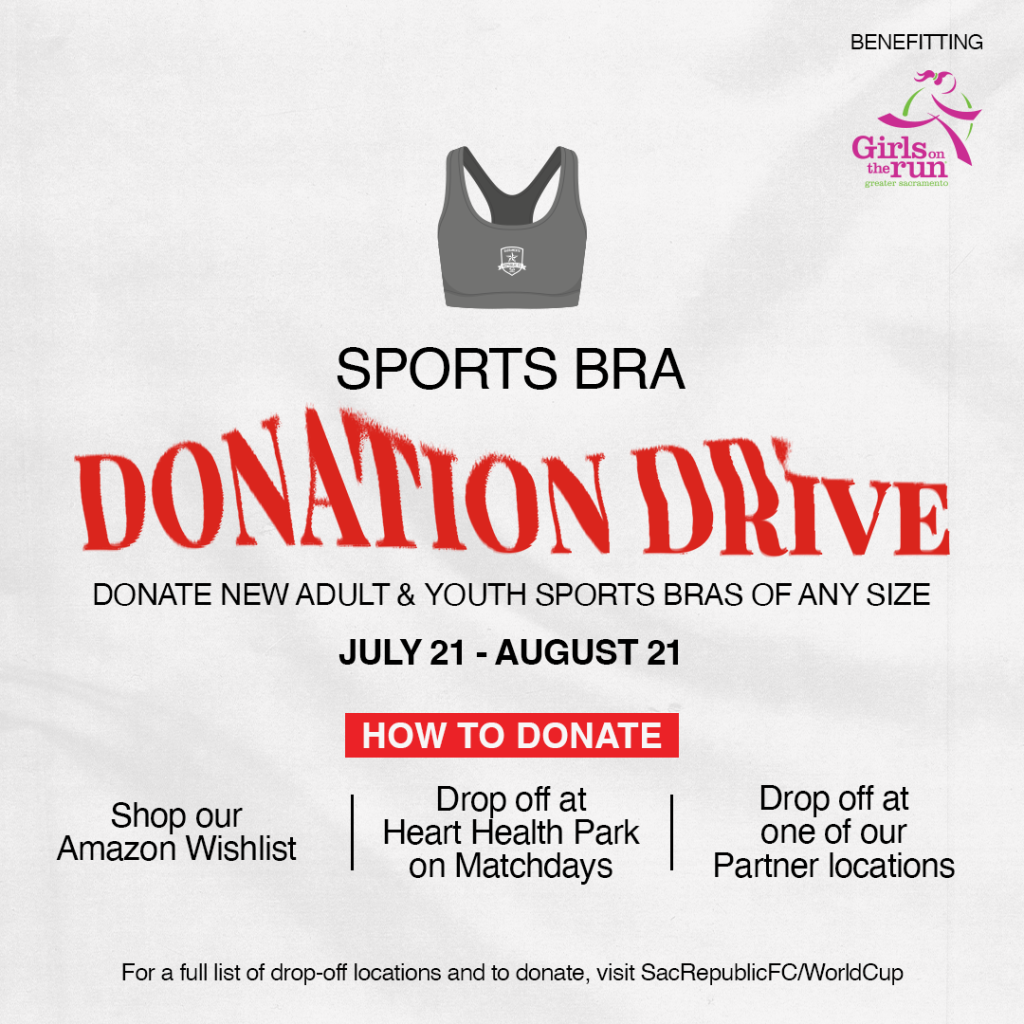 Mission Tiger Court at Sylvan Middle School
Thanks to the generous support of Kellogg's Mission Tiger and San Juan Unified School District, the students of Sylvan Middle School now have a fantastic new futsal court. Republic FC shared its excitement about bringing the first futsal court to a school site – and 12th developed by the club since 2019 – by inviting San Juan students out to kick the ball around with Tony the Tiger.
Republic FC & SMUD's STEM Goals Hits Summer School Programs
First launched in 2021, STEM Goals brings the world's most popular game directly into the hands of students. Developed by Republic FC and SMUD – along with the assistance of LearnFresh – the game provides teachers with a new tool to teach students about science, technology, engineering, and math (STEM).
Each year, more and more teachers are bringing STEM Goals into their classrooms. In July, Republic FC players had the opportunity to see the game in action and get put to the test on their STEM knowledge – with Lee Desmond visiting Garden Valley Elementary, Jared Timmer visiting Northwood Elementary, and Panzani Ferrety Sousa visiting Orchard Elementary.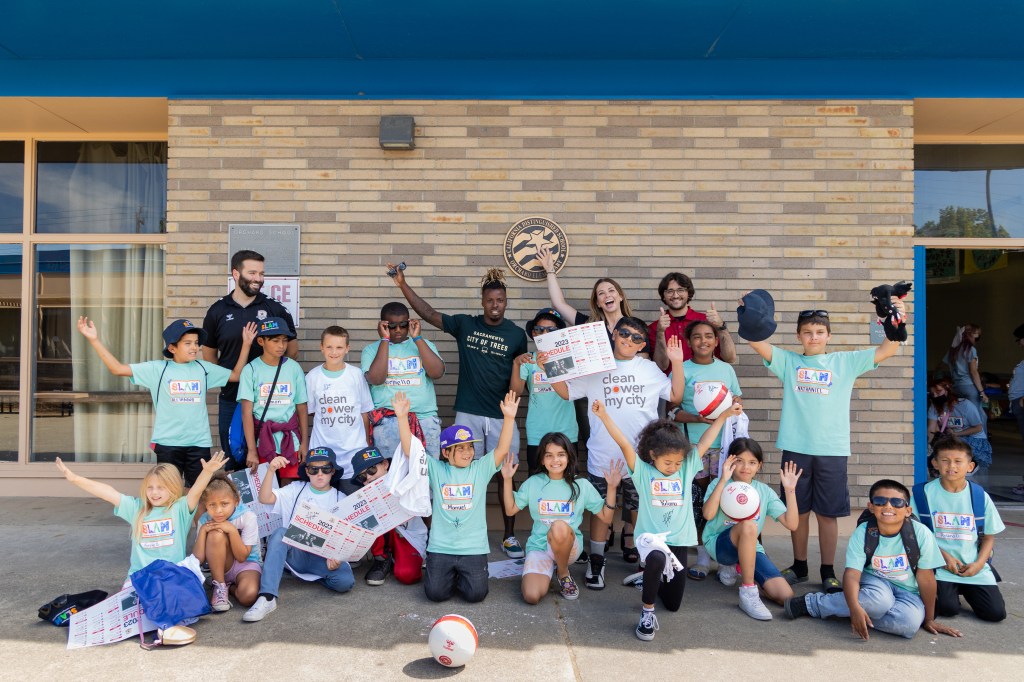 Howe Futsal Courts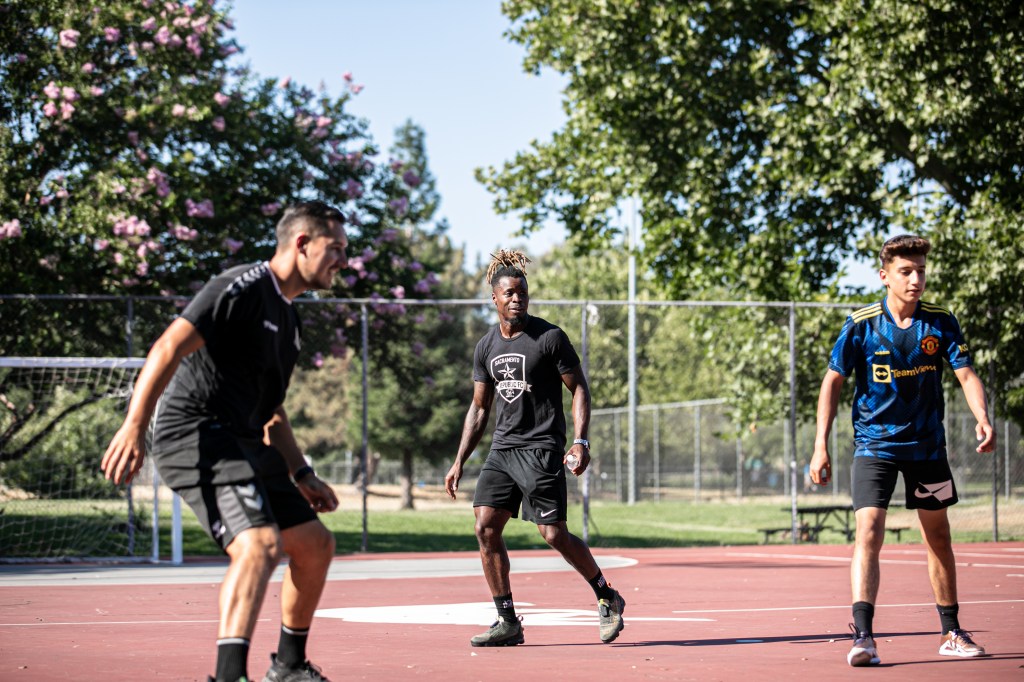 The club returned to the Howe Park Courts – two futsal courts refurbished by Republic FC and its partners in 2022 – to host a free clinic for clients at International Rescue Committee. The organization provides specialized programs to help individuals, primarily refugees and immigrants, rebuild their lives and reclaim agency in their new community.
Community Tickets
In partnership with 108 organizations, 3,000 people were able to attend a Republic FC match for free in June. Through this program, community members are able to experience the excitement of professional soccer – often for the first time. Learn more & request community tickets!