As Sacramento's youth soccer season kicks into high gear, Republic FC and Natomas Fútbol Academy (Natomas F.A.) are once again teaming up to provide high quality training for the region's players and coaches, increase opportunities for participation, and foster a love for the game among players and their families.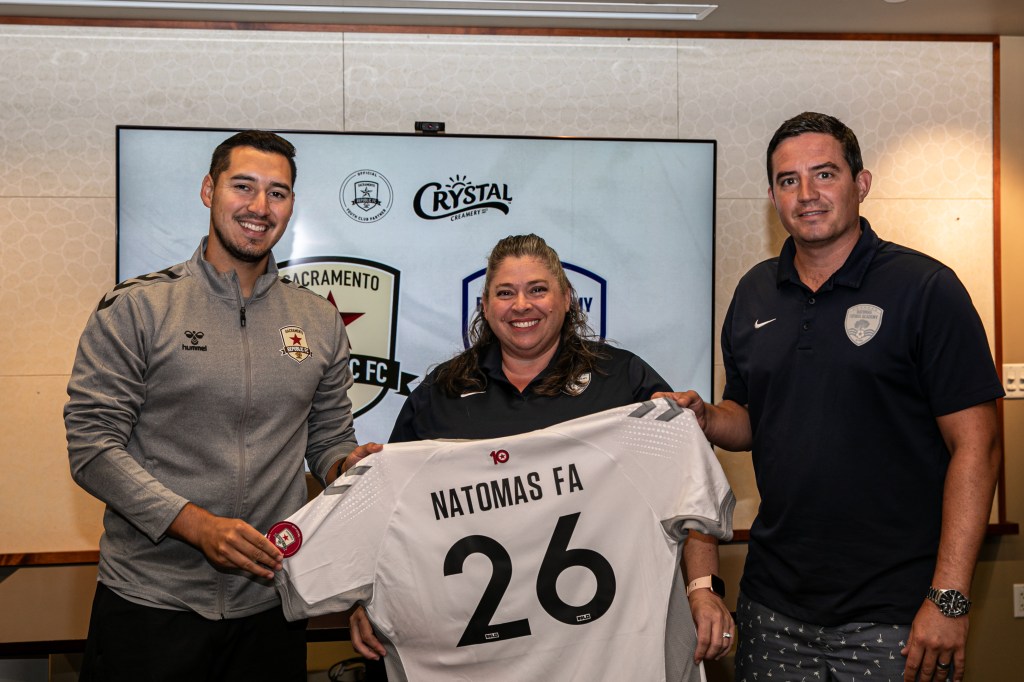 As an official Youth Club Partner presented by Crystal Creamery, Natomas F.A. will continue to receive valuable resources provided by Republic FC's Youth Training Programs – including coaching education, training sessions & camps, and exclusive experiences with first team and academy players.
We recently sat down with Natomas F.A. Executive Director Wendy Hill and Grassroots Director Dave Evans to talk about the partnership, as well as their visions for their club and youth soccer across the entire region.
What makes you excited about extending Natomas F.A.'s Youth Club Partnership with Republic FC?
WH: When people talk about the Sacramento region, it often feels like Natomas is left out. And now with this partnership, our families feel like they are a part more connected to the entire community in a way that only soccer and Republic FC can bring people together.
DE: It's exciting. We see a lot of Republic FC shirts and gear just walking around Natomas and we see so many kids who are excited about soccer. So for them to see a youth coach from Republic FC come out and run the training sessions, to see the Republic FC-branded soccer balls and all the other perks from the partnership – it really helps to grow soccer both in our area and across the entire region because it gives these players and families a personal connection to the team that they clearly already love.
How does the partnership benefit Natomas F.A.?
WH: We have upwards of 1,000 players a year in our grassroots/recreational program, so to have the help of Republic FC in providing training not just for our players, but also for our coaches…that support is really helpful. The goal is that this helps us develop the grassroots players into competitive players, while also providing an environment that allows them to develop a love for the game.
DE: It's a huge resource. Some of today's parents didn't play soccer growing up as much as kids do now, so a lot of these volunteer parent coaches don't have the background knowledge – they haven't played the game, they don't have a full understanding of how to run a session, and how the game of soccer is as a whole. So to be able to have the resources of a club like Republic FC is a really big deal for us because it allows us to create an environment that is really good for soccer. And we've already gotten so much good feedback from our parents and coaches.
What are your visions for youth soccer in Sacramento?
WH: There are so many players that are really good and deserve to participate in a high level of soccer, but can't because of the cost. And I think that's why the Youth Club Partnership program is so good for all of youth soccer, because it allows for some of the smaller clubs who are trying to provide soccer at an affordable level, to be able to provide good quality soccer.
DE: I would love for there to be opportunities for everyone to play, regardless of socioeconomic status, physical disabilities, learning disabilities…no matter what your situation, there should be a way for you to play in a way that meets your needs.