After a six-week buildup, Republic FC's youth squads are ready to start the 2023/24 season. This weekend, all five youth development squads will take to the pitch against regional opposition in their MLS NEXT opener from Cosumnes River College. But before the season got underway, the club's academy teams headed to Southern California for a final set of prep matches against SoCal's top teams – LA Galaxy and LAFC.
Last Week's Results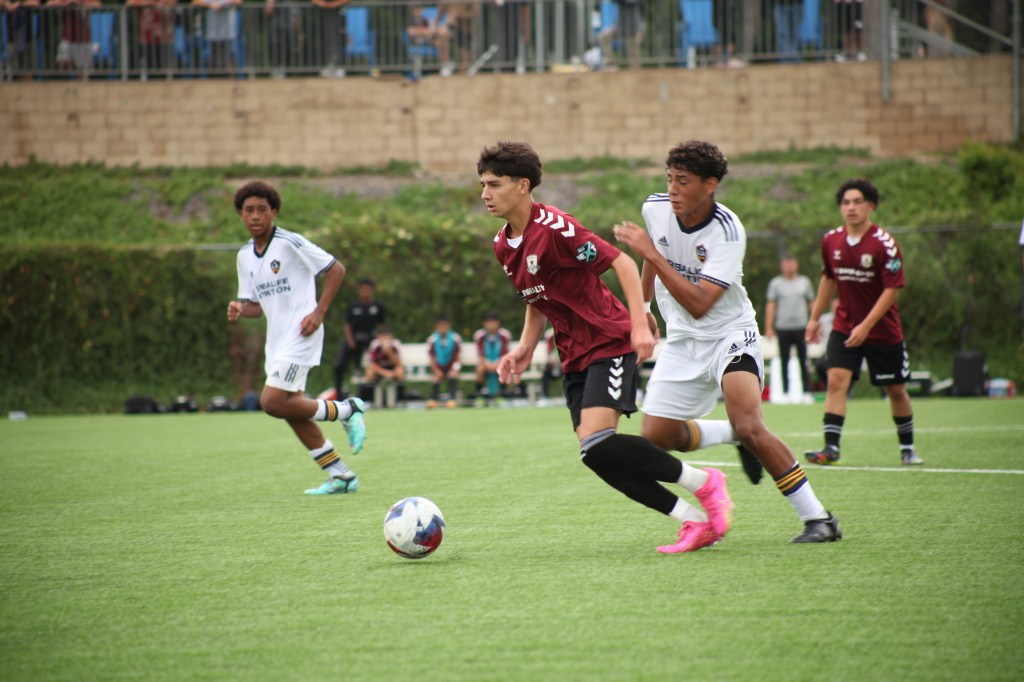 Saturday and Sunday, all five of Sacramento's squads took to the field in the last set of preseason matches before league play. The matchups against LA Galaxy and LAFC provided valuable minutes against strong competition for every member of the club's youth system.
Wins for the U13s on Saturday and the U17s on Sunday highlighted the weekend. Each of Saturday's contests at LA Galaxy were tight, as the two clubs played to three draws between their U-14, U-15, and U-16 sides. Republic FC's U17s fared well against the defending U17 MLS NEXT Cup champions, making things difficult for their foes despite a 2-4 defeat.
U13's
3-2 Win @ LA Galaxy
3-5 Loss @ LAFC
U14's
2-2 Draw @ LA Galaxy
5-1 Loss @ LAFC
U15's
2-2 Draw @ LA Galaxy
3-2 Loss @ LAFC
U16's
3-3 Draw @ LA Galaxy
5-1 Loss @ LAFC
U17's
2-4 Loss @ LA Galaxy
3-1 Win @ LAFC
Weekend Preview
Now that all of the preparation matches have concluded, each academy side is ready for the 2023/23 season. The campaign to return to MLS Next Cup for the third consecutive year begins on Saturday. Republic FC's U-15, U-16, and U-17 squads will begin the season at home against Sacramento United. On Sunday, the U-13 and U-14 sides are in action at home against San Francisco Seals.
For the older squads, city bragging rights are on the line. In 2022/23, Republic FC went unbeaten against their crosstown rivals across ten contests, with nine wins and one draw. In total, the Quails' youth sides outscored Sacramento United 40-4 to secure their youth soccer dominance of the region. After this weekend's slate, the two clubs will face off again in May as the race to secure a postseason berth heats up.