The Mexican Football Federation announced Republic FC forward Da'vian Kimbrough (pronunciation: Day-vee-Ahn Kimm-broh) will join the U-16 Youth National Team for a training camp from September 17th to the 20th in preparation for an upcoming tournament. The invitation is Kimbrough's first national team selection.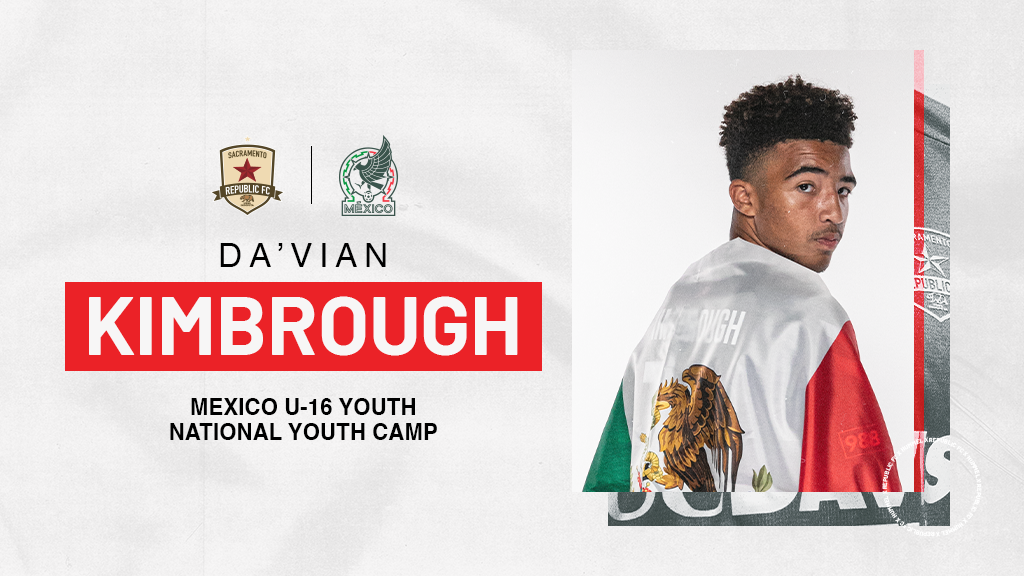 "Da'vian's relentless pursuit of his goals has once again been rewarded with a tremendous opportunity," said Republic FC Academy Director Eder Quintanilla. "His continued growth and development will be challenged, but his performance on the field during academy preseason and in first-team sessions have proven him worthy of a national team call-up."
Da'vian has been selected to join the U16 youth national team – two age groups above his birthyear. He has become accustomed to playing with older players in his first-team training regimen with Republic FC, while logging game minutes with the club's U15 and U17 squads in league play. He is the third member of Republic FC's first-team selected to a national program this season following Luther Archimède and Zeiko Lewis, each selected earlier this year by Guadeloupe and Bermuda, respectively. The Woodland native signed his first professional contract with Republic FC on August 8 at age 13. He joined the club's development academy at age 11 to play in an older age group, scoring 61 goals in 81 appearances across two seasons from 2021-2023 with the club's U13, U14, and U15 teams.
Republic FC returns to Heart Health Park tomorrow, Wednesday, September 20, to host New Mexico United. Kickoff is set for 7:00 p.m., and tickets are still available at SacRepublicFC.com/tickets. Alongside the contest, the club will be honoring those who have made a difference in the lives of Childhood Cancer patients alongside founding partner UC Davis Health.