Last week, Republic FC took the court in search of national silverware. The Sacramento area's power wheelchair soccer team, formerly known as Sac Valley Flames, traveled to Fort Wayne, Indiana for the Conference Cup Championship Series tournament. The squad played six games against competition from across the country, reaching the quarterfinal round the top annual tournament put on by the US Power Soccer Association.
Republic FC's squad showed good form in pool play, winning their opening match by a 2-0 scoreline. A draw and two losses rounded out the opening round, securing the team a spot in the quarterfinal. A tightly played contest against Minnesota Northern Lights required overtime before Sacramento fell 2-1, bringing their tournament run to a close.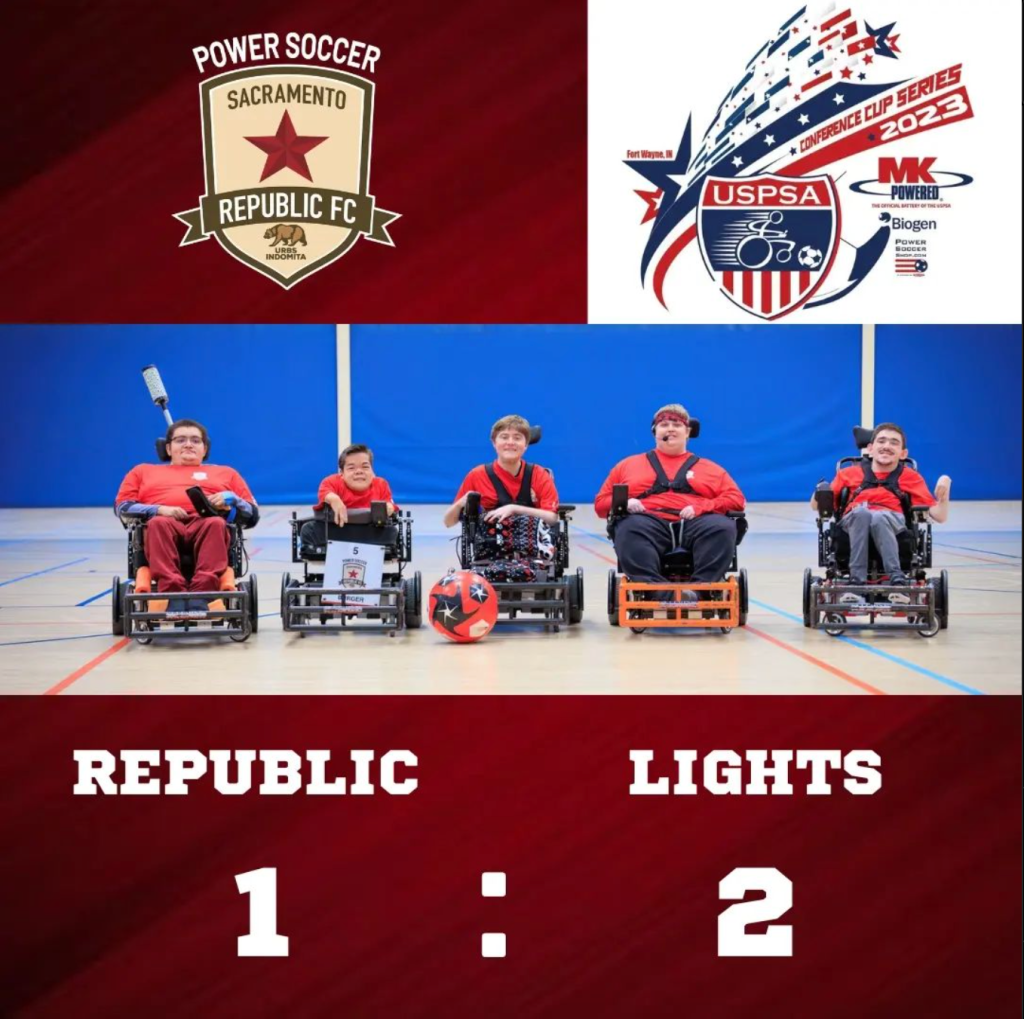 In 2023, Republic FC and the team have grown their partnership. They now sport Republic FC kits each time they take the court, and proudly represent the club's crest and Indomitable Spirit. Earlier this season, Head Coach Mark Briggs visited the team as they hosted the Inaugural Capital Classic Power Soccer Tournament at the Andy Morin Sports Complex in Folsom, which featured nine teams.
Since 2020, the team has been frequent visitors of Republic FC matches, training sessions and community events. The club first partnered with the team when forward Cameron Iwasa and Make-A-Wish delivered squad member Michael Watson a new wheelchair he could use to compete in. In 2021, Iwasa alongside former Republic FC goalkeeper Tomas Gomez visited the team's power football camp and joined one of their training sessions. The team returned the favor in October, visiting Iwasa at Heart Health Park as he played in his final career match.